Donald Trump has been made an honorary Russian Cossack
The President-elect's entire family has been invited to the ceremony
Matt Payton
Saturday 12 November 2016 16:12 Comments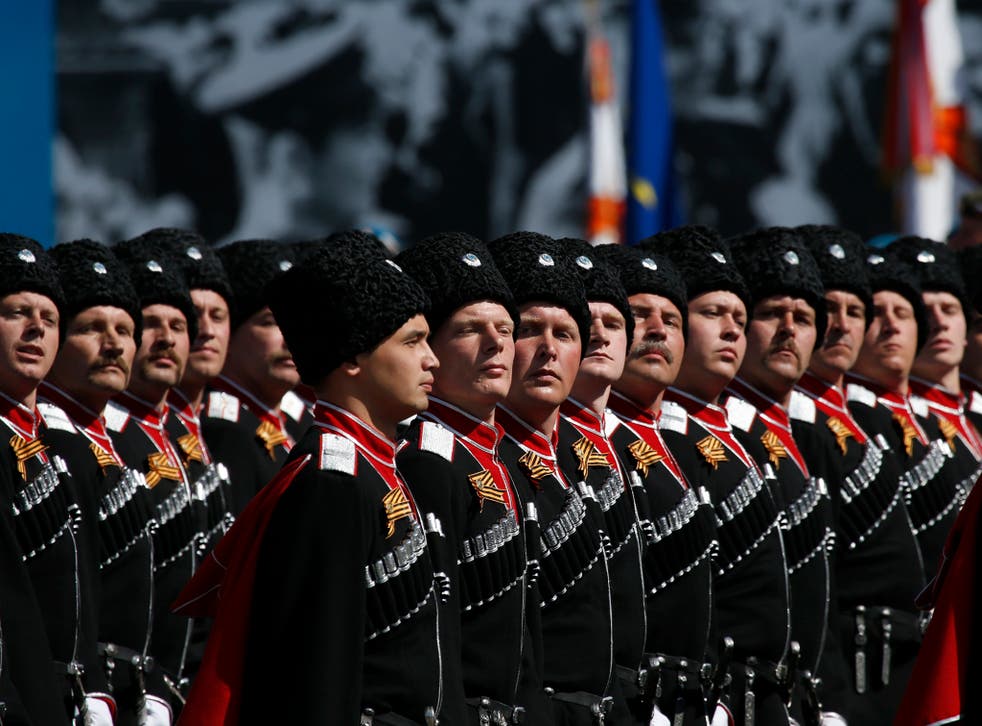 US President-elect Donald Trump has been made an honorary Russian Cossack.
In addition to his electoral victory being applauded on the floor of the Russian Duma, he has been welcomed into the Irbis Cossack group.
Mr Trump and his entire family have been invited to attend a welcoming ceremony involving an "unforgettable programme" of traditional activities, Moscow Times reported.
Russia: Cossacks Horse Ride to Berlin departs from Moscow
Irbis leader Ataman Andrey Polyakov said the ceremomy would allow the 45th US President to gain an insight into "the mysterious Russian soul".
The Irbis group, which is based around St Petersburg, grabbed international headlines by unveiling a bust of the Russian President in the garb of a Roman emperor, according to the Telegraph.
The group has also claimed to have sent 18 lorries of humanitarian supllies to Russian Cossack separatists fighting in eastern Ukraine.
Cossack communites are scattered across the Russia and Ukraine and have strong miltiary tradition – having fought in many of the major conflicts in the region over the past 500 years.
Such groups allied with the Kremlin have been used sporadically by President Vladimir Putin as paramilitary and police forces.
Most notably, Cossack militia were employed during the Sochi Winter Olympics in 2014.
Mr Putin's use of the militia was heavily criticised after they were seen using horse whips and tear gas to brutally disperse the band Pussy Riot as they protested at the sporting event.
Register for free to continue reading
Registration is a free and easy way to support our truly independent journalism
By registering, you will also enjoy limited access to Premium articles, exclusive newsletters, commenting, and virtual events with our leading journalists
Already have an account? sign in
Join our new commenting forum
Join thought-provoking conversations, follow other Independent readers and see their replies