Donald Trump's Mexico wall 'could cost taxpayers $21.6 billion'
Report reveals it could cost each American household $170
Chloe Farand
Friday 10 February 2017 15:41 Comments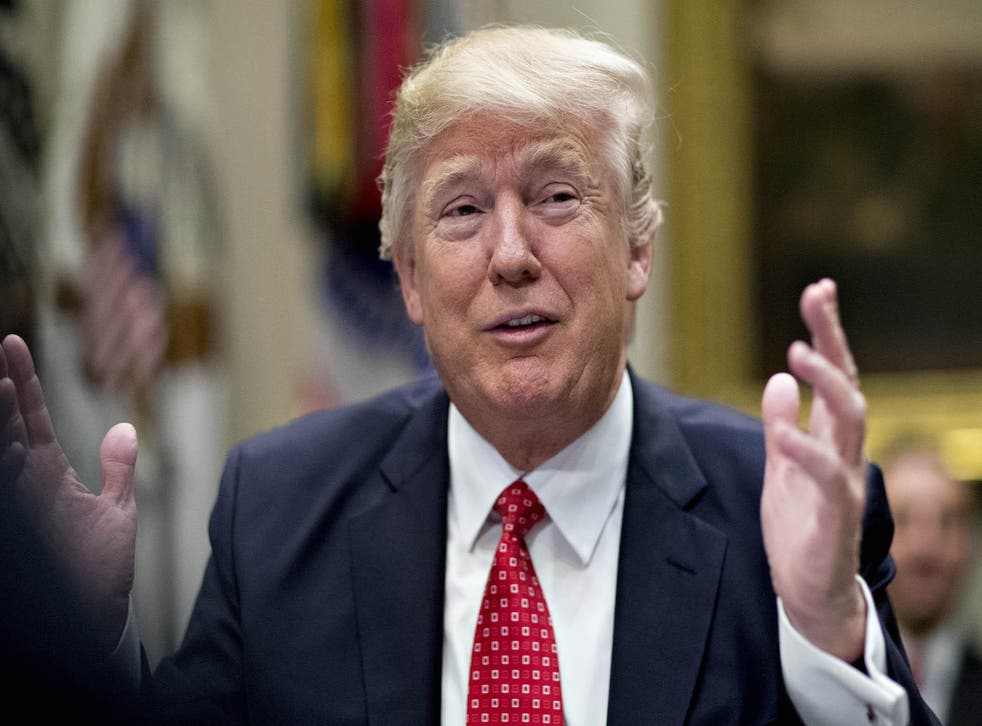 Donald Trump's proposed wall along the US-Mexico border could cost each American family $170 (£136) and a total of $21.6 billion (£17.3 billion) of taxpayers money, a report from the US Department of Homeland Security has revealed.
During his presidential campaign, the US leader suggested it would cost $12 billion (£9.6 billion).
Republican House Speaker Paul Ryan and Senate Majority Leader Mitch McConnell's later added $3 billion (£2.4 billion) when they estimated it would cost $15 billion (£12 billion).
There were about 125.82 million households in the US in 2016, according to website Satista, which gathered data from the US census Bureau.
If the costs were split equally, it would cost each one $170 (£136).
Mr Trump has previously suggested that the US Congress will front the cost of the wall but that Mexico will reimburse US taxpayers. Mexican President Enrique Pena Nieto was quick to refute this.
Internal Revenue Service figures show that 243 million Americans paid some form of federal tax in 2013, which would bring the bill to $89 each.
The latest report from the Department of Homeland Security, says the project could be a series of fences and walls which would take more than three years to build. It is expected to be presented to Secretary of Homeland Security John Kelly, but its recommendations won't necessarily be taken into account.
The report sets out what it would take to close the border with 1,250 miles of fences by the end of 2020 during three construction phases.
A total of 654 miles of the border are already closed off but the new plan would extend this to the entire length of the US-Mexico border.
The steep price increase is in part explained by the time and cost of acquiring private land to complete the project. Building in mountain ranges would also likely drive up costs.
The controversial orders Donald Trump has already issued

Show all 9
It also takes into account the cost of potential legal battles.
The International Boundary and Water Commissions, a US-Mexico agreement over shared water, would also have to be respected and this could bring the cost from $11 million (£8.8 million) per mile to $15 million (£12.4 million) in one area.
The report commissioned by Mr Kelly is a final step before requesting taxpayer funds from Congress and getting started with the construction.
A spokeswoman from the Department of Homeland Security said the department does "not comment on or confirm the potential existence of pre-decisional, deliberative documents".
A White House spokeswoman said it would be "premature" to comment on a report that has not officially been presented to the US President.
World news in pictures

Show all 50
The report assumes the project would get funding from Congress by April or May and that the construction would start in September.
It says the first phase of the construction, also the easiest and cheapest, would take place in sections near San Diego, California, and in Texas. Covering 26 miles it would cost an estimated $360 million (£289 million).
It also shows the US government has begun seeking waivers to bypass environmental laws on building in some areas, started to work with contractors and is planning steel purchases for the project.
Mr Trump told law enforcement officials this week: "The wall is getting designed right now."
Bernstein Research, an investment research group that tracks material costs, said that uncertainties around the project could drive its cost up to as much as $25 billion (£20 billion).
Register for free to continue reading
Registration is a free and easy way to support our truly independent journalism
By registering, you will also enjoy limited access to Premium articles, exclusive newsletters, commenting, and virtual events with our leading journalists
Already have an account? sign in
Join our new commenting forum
Join thought-provoking conversations, follow other Independent readers and see their replies