Donald Trump says American people want him to blow up Russian spy ship
President was talking about importance of good diplomatic ties with Vladimir Putin and Russia during 90-minute press conference
Peter Walker
Thursday 16 February 2017 22:59 Comments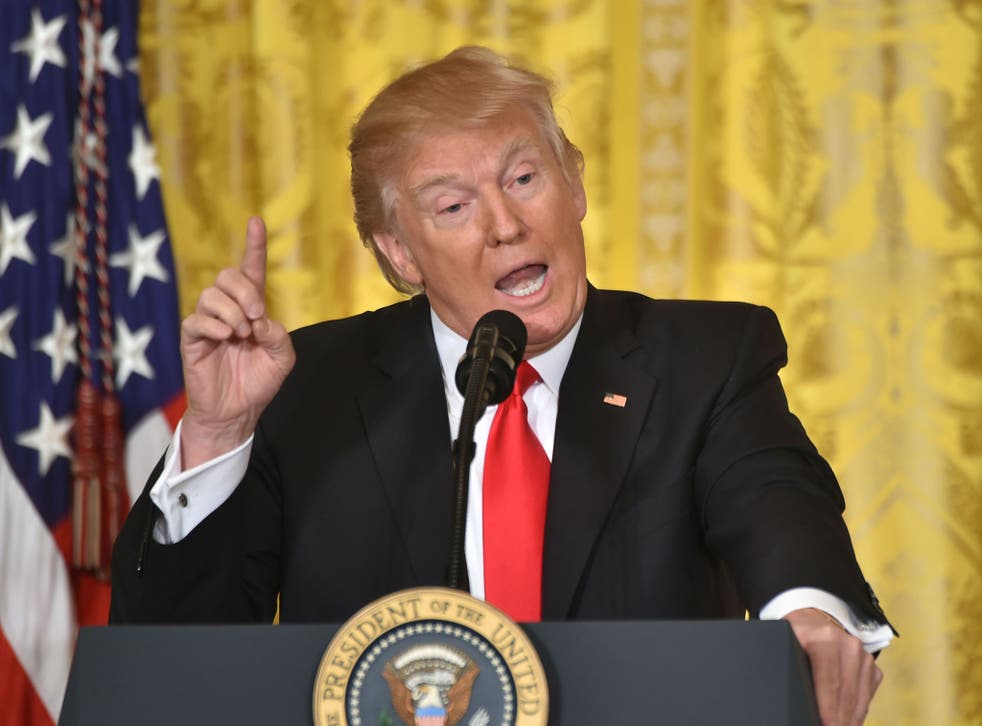 Donald Trump has suggested the American people want him to blow up a Russian spy ship that is lurking 30 miles off the US coast.
The President said "everyone in this country would say, ohh, it's so great" if he shot the Viktor Leonov, a Russian intelligence gathering ship, which lies off the coast of Connecticut.
The 70-year-old property-magnate-turned-politician was attempting to distance himself from claims of links to Vladimir Putin and Russia, during his 90-minute-long press conference.
But at the same time, Mr Trump argued that a good diplomatic relationship with the Kremlin was crucial.
"The greatest thing I could do is shoot that ship that's 30 miles offshore right out of the water," he said. "Everyone in this country is going to say, 'ohh, it's so great'. That's not great. That's not great. I would love to be able to get along with Russia.
"Now, you've had a lot of presidents who haven't taken that tack. Look where we are now, look where we are now."
He added: "So, if I can. I love to negotiate things. I do it really well. I've done all that stuff. But it's possible I won't be able to get on with Putin. Maybe it is."
At least one US official has admitted that one of Russia's naval vessels, which conducted similar patrols in 2014 and 2015, sits off the coast of Delaware.
The Vishnya-class vessel is believed to be kitted out with high-tech spying equipment and is designed to intercept intelligence signals.
The US Navy is "keeping a close eye" on the ship, according to CNN, and it is believed to be the furthest north the Russian vessel has ever ventured.
Register for free to continue reading
Registration is a free and easy way to support our truly independent journalism
By registering, you will also enjoy limited access to Premium articles, exclusive newsletters, commenting, and virtual events with our leading journalists
Already have an account? sign in
Join our new commenting forum
Join thought-provoking conversations, follow other Independent readers and see their replies