Donald Trump says 'guns are not the problem' in aftermath of Virginia shooting
His comments were in contrast to those of Alison Parker's father
Andrew Buncombe
Thursday 27 August 2015 20:54 Comments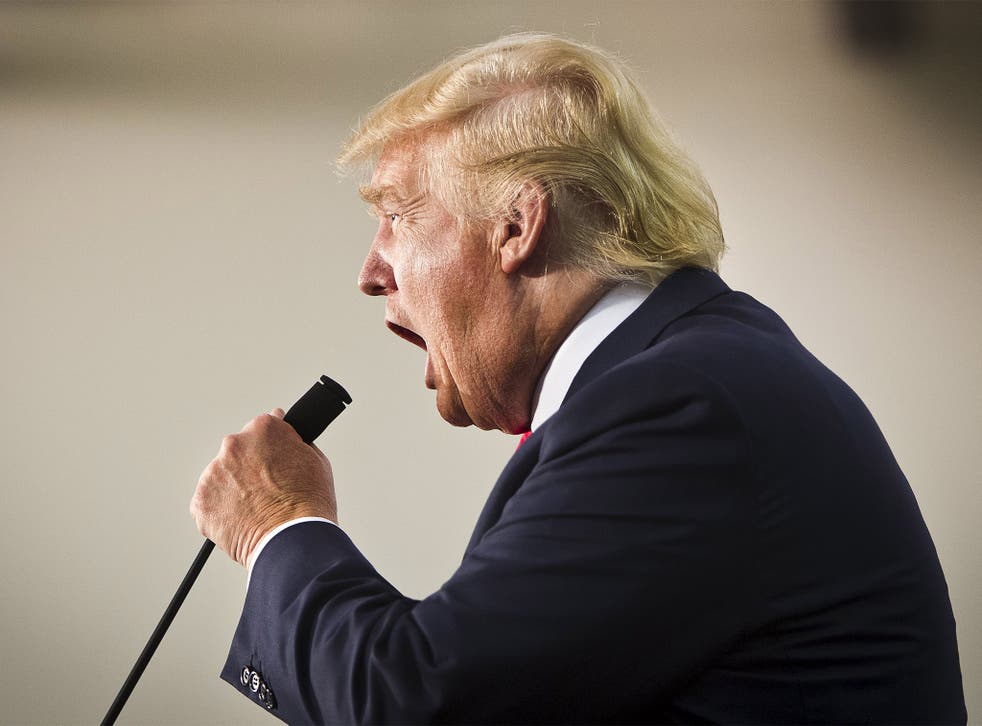 Donald Trump stepped into the fall-out from the shooting of two Virginia journalists, insisting that controlling access to guns was not the solution but that tackling mental health issues could help.
Speaking on CNN, Mr Trump, the Republican frontrunner, said: "This isn't a gun problem, this is a mental problem. It's not a question of the laws, it's really the people."
Mr Trump claimed any move to ban weapons would mean guns remained in the hands of the "bad guys", but that good people would not have the opportunity to defend themselves.
Mr Trump said it was clear that the dead gunman, Vester Flanagan, was a "very sick man" and that mental health issues were a major problem for the nation.
"In the old days they had mental institutions for people like this because he was really, definitely borderline and definitely would have been and should have been institutionalised," he said.
Without offering a specific solution, he said there were "many things that could have been".
"At some point somebody should have seen that, I mean the people close to him should have seen it," he added.
His comments were in stark contrast to those of Andy Parker, the father of slain journalist Alison Parker. He said while he believed people should have the right to own a gun, much more needed to be done to restrict access for those with mental health problems.
"I'm not trying to take away guns," he said. "There has to be a way to force politicians who are cowards and in the pockets of the NRA to make sensible laws so that crazy people can't get guns," he said. "It can't be that hard."
Other gun control advocates once again pressed for reforms in the wake of Wednesday's attack, with President Barack Obama calling the shooting heartbreaking and "one more argument for why we need to look at how we can reduce gun violence in this country."
He added: "What we know is that the number of people who die from gun-related incidents around this country dwarfs any deaths that happen through terrorism."
Register for free to continue reading
Registration is a free and easy way to support our truly independent journalism
By registering, you will also enjoy limited access to Premium articles, exclusive newsletters, commenting, and virtual events with our leading journalists
Already have an account? sign in
Join our new commenting forum
Join thought-provoking conversations, follow other Independent readers and see their replies