Donald Trump says the US should accept refugees from Syria
During the Fox interview, he also threw shade at President Obama, Kim Davis, the Black Lives Matter movement and Planned Parenthood
Justin Carissimo
Wednesday 16 September 2015 10:19 Comments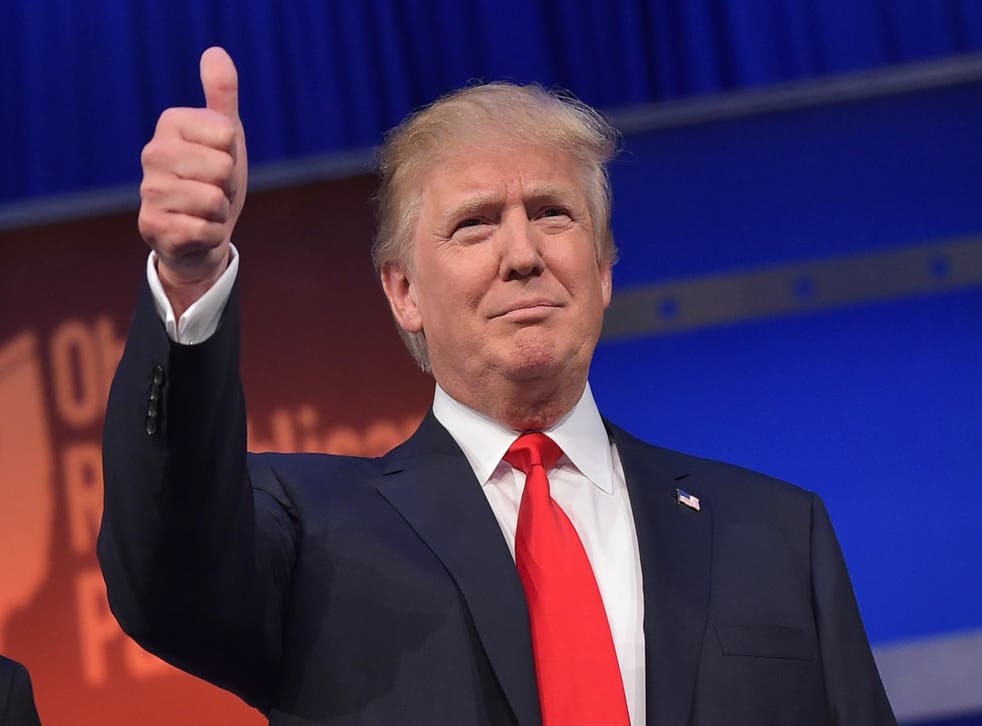 Donald Trump said the United States needs to take in Syrian refugees during an appearance the O'Reilly Factor on Tuesday night.
"I hate the concept of it, but on a humanitarian basis, you have to."
Politico reports that Mr Trump then referenced President Barack Obama's red-line warning to Syrian President Bashar al-Assad in 2013.
"This was started by President Obama when he didn't go in and do the job he should have when he drew the line in the sand, which turned out to be a very artificial line. But you know, it's living in hell in Syria. There's no question about it. They're living in hell and something has to be done."
The Republican hopeful then suggested that Assad should have been removed from power.
"Probably, in retrospect, they should have gone in and done something with Assad. But you know, Assad is not our biggest problem because Assad and Isis are actually fighting," he said.
"So, now what we're doing is we're fighting Isis and Isis wants to fight Assad. Some people could say, 'Why don't you just let them fight out and you take out the remnants?'
During the appearance, the Republican front-runner also suggested that the Black Lives Matter movement is "looking for trouble," the Kentucky clerk jailed for refusing to issue marriage licenses needs to do her job, and that he does not intend on funding Planned Parenthood if he becomes president.
Watch Mr Trump's entire appearance on the O'Reilly Factor here:

Register for free to continue reading
Registration is a free and easy way to support our truly independent journalism
By registering, you will also enjoy limited access to Premium articles, exclusive newsletters, commenting, and virtual events with our leading journalists
Already have an account? sign in
Join our new commenting forum
Join thought-provoking conversations, follow other Independent readers and see their replies