Trump scraps Obama's anti-wage theft protections
The White House argued that the rules prevented businesses from growing
Justin Carissimo
New York
Tuesday 28 March 2017 14:54 Comments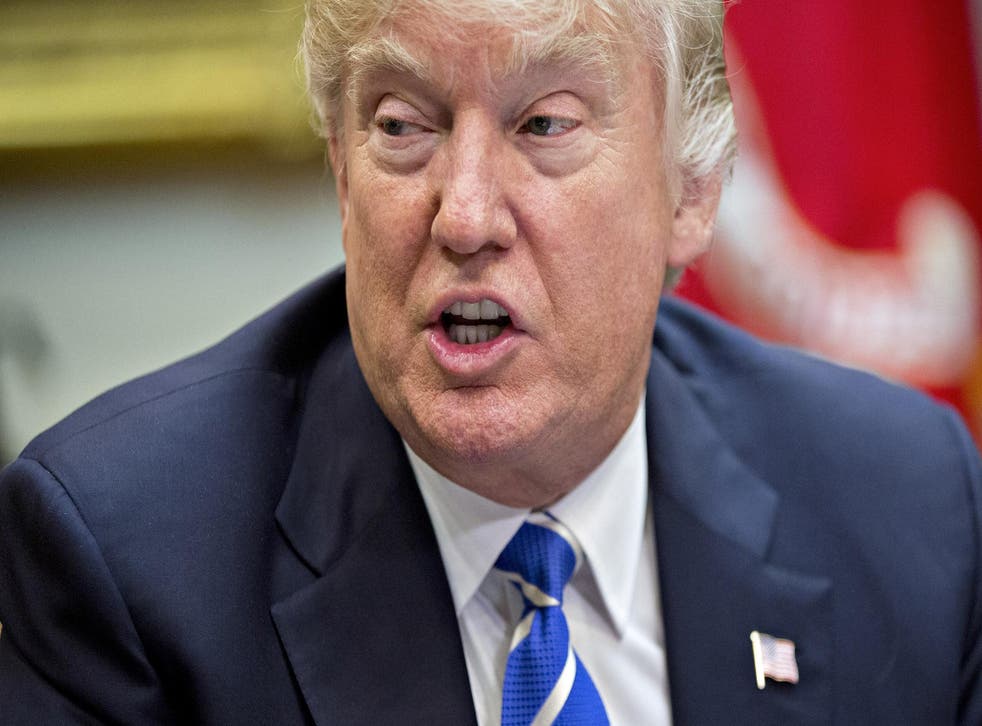 President Donald Trump has signed new legislation repealing regulation designed to protect workers from wage theft. The Obama-era rule penalised businesses that violated wage and safety laws by pulling their government contracts if they racked up too many offences.
Those employee protections are now a thing of the past and, as the Huffington Post reports, Congressional Republicans argued that the regulation were too restrictive and killed jobs. Lawmakers used the Congressional Review Act on Monday to effectively repeal the Fair Pay and Safe Workplaces rule. Republicans have employed the rarely used law to revoke more than a dozen Obama-era policies since Mr Trump took office.
On Monday evening, President Trump commended the new resolution. "Today I'm signing 4 bills under the Congressional Review Act that cancels regulations & eliminates unnecessary, job-killing rules," he wrote on Twitter.
The regulation forced businesses to disclose each time they broke a law in the past three years, including violations relating to civil rights, health and safety, and minimum wage and overtime violations.
But White House Press Secretary Sean Spicer argued that the protections were making it difficult for businesses to grow.
"The rule simply made it too easy for trial lawyers to go after American companies and American workers who contract with the federal government," he said in a briefing. "The president saw that workers, tax and businesses truly suffered under this rule."
People strike across America for A Day Without Immigrants

Show all 16
Shortly after the President signed the resolution, Democratic leaders and left-leaning think tanks slammed the President's decision, calling him an enemy of the everyday American worker.
"When President Trump has a chance to stand with workers, he chooses not to," Heidi Shierholz, the chief economist at the left-leaning Economic Policy Institute, said in a statement. "By blocking this rule, the president and congressional Republicans will ensure that taxpayers will continue to support contractors with a history of wage theft and health and safety violations."
Nanci Pelosi of California, the House Democratic Leader, said that the President has "proved yet again that he will choose his wealthy corporate friends over hard-working American families each and every time."
"Under President Trump, working families are first to have their rights to affordable health care targeted; first to have their safety protections cut; and first to see their access to fair wages and civil rights laws besieged," she continued.
"By repealing the commonsense Fair Pay and Safe Workplaces rule that ensured government contractors treat their workers fairly, President Trump and Congressional Republicans are again expressing their disdain for working families across America. Republicans' long-standing anti-worker agenda weakens our nation and undermines America's middle-class."
Register for free to continue reading
Registration is a free and easy way to support our truly independent journalism
By registering, you will also enjoy limited access to Premium articles, exclusive newsletters, commenting, and virtual events with our leading journalists
Already have an account? sign in
Join our new commenting forum
Join thought-provoking conversations, follow other Independent readers and see their replies