Donald Trump makes three spelling mistakes in one 21-word tweet attacking Hillary Clinton
'Hillary Clinton should not be given national security briefings in that she is a lose cannon with extraordinarily bad judgement & insticts'
Katie Forster
Saturday 30 July 2016 17:53 Comments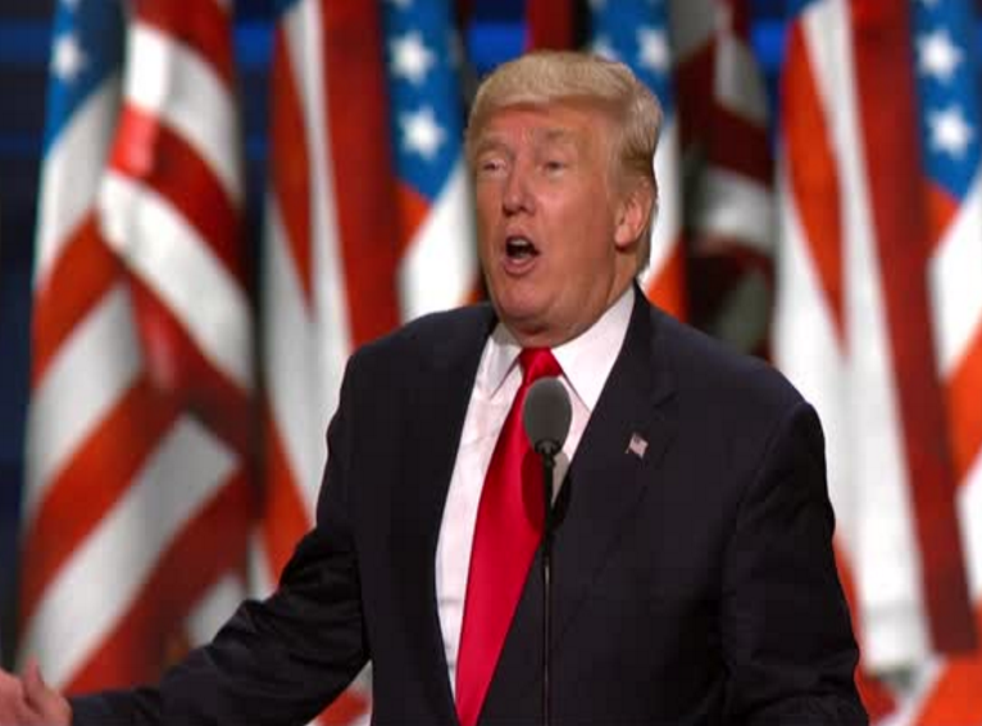 Despite founding the controversial Trump University, it appears US presidential candidate Donald Trump would do well to invest his billions in some spell-checking software instead.
In a tweet criticising his Democratic rival Hillary Clinton, Mr Trump wrote: "Hillary Clinton should not be given national security briefings in that she is a lose cannon with extraordinarily bad judgement & insticts."
Mr Trump's tweet echoed a statement made by Ms Clinton in May, when she called him an "unqualified loose cannon," according to CBS News.
However, Twitter users were quick to point out the three spelling mistakes in his short tweet: "lose" instead of "loose", "insticts" instead of "instincts", and "judgement" instead of the correct US spelling of the word, "judgment".
"Three out of 21 words in this tweet are misspelled," wrote journalist Olivia Nuzzi, while Daniel Jimenez pointed out the Republican presidential nominee "could also save a letter by using the common American spelling of 'judgment.'"
"There is no scenario to ever exist where you have not been the loosest cannon in the room," wrote Christine Teigen.
This is not the first time Mr Trump has misspelled words or made typos on the social network.
"Every poll said I won the debate last night. Great honer!" he wrote in February, in a tweet that has since been deleted after people pointed out the correct American spelling was "honor".
He also once spelled the word "choker" in two different ways within the same tweet, also in February: "Lightweight Marco Rubio was working hard last night. The problem is, he is a choker, and once a choker, always a chocker! Mr. Meltdown."
And at a rally in Knoxville, Tennessee last November, the poster on his podium had misspelled the state, using only one 's'.
However, while it appears that while Mr Trump writes his own tweets, Ms Clinton does not, indicating on her profile that tweets directly by her are marked with an "H".
Donald Trump's most controversial quotes

Show all 14
Former Republican president George W Bush was also known for his gaffes and verbal slip-ups, sometimes known as "bushisms".
"The important question is, how many hands have I shaked?" he said in 1999, according to Slate.
And in 2000, he said in Florence, South Carolina: "Rarely is the question asked: Is our children learning?"
Register for free to continue reading
Registration is a free and easy way to support our truly independent journalism
By registering, you will also enjoy limited access to Premium articles, exclusive newsletters, commenting, and virtual events with our leading journalists
Already have an account? sign in
Join our new commenting forum
Join thought-provoking conversations, follow other Independent readers and see their replies