Donald Trump mixes up one of Ireland's most recognisable symbols in St Patrick's Day hat blunder
President also releases video accompanied with bagpipe music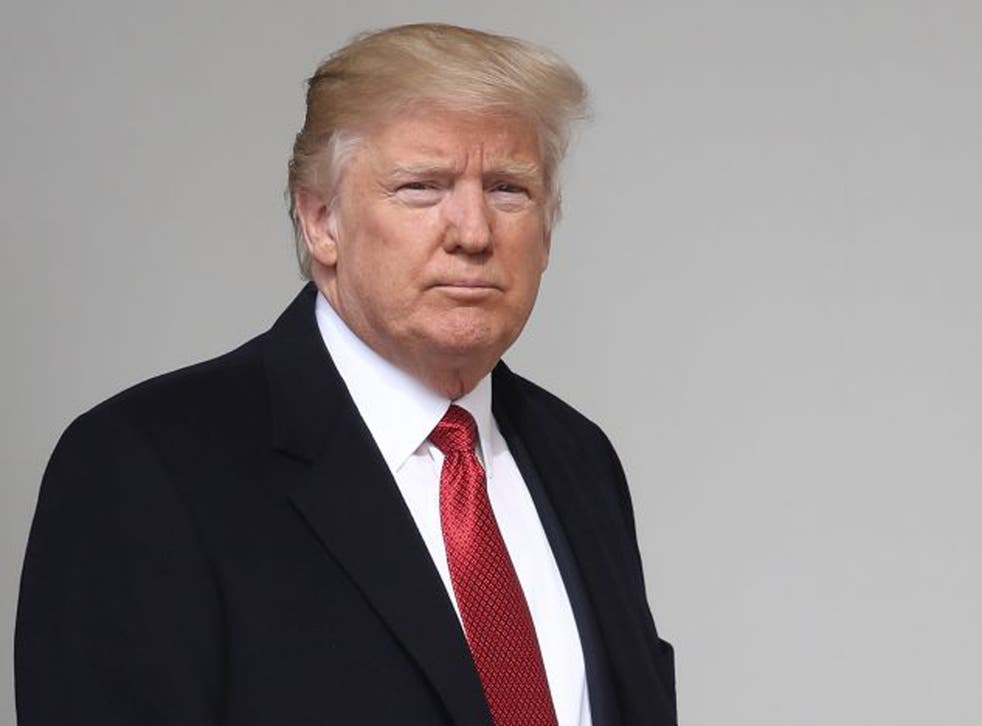 Ireland's Prime Minister Enda Kenny marked St Patrick's Day by bestowing President Donald Trump with a bowl filled with shamrocks.
But while Mr Kenny might be au fait with which symbol commemorates the day, the Trump team appear to be significantly less up to scratch with Irish heritage.
Mr Trump paid homage to the death of Saint Patrick, a massively popular holiday in the US, by producing green $50 Make America Great Again hats brandishing the four leaf clover.
It is well known three-leafed shamrocks are associated with St Patrick's Day rather than the four-leafed clover which is not a symbol of Ireland and simply a plant.
While it initially appeared Mr Trump had learnt his lesson from the hats – the headwear disappeared from the President's online store last week – he has repeated his mistake. The President tweeted a video welcoming Mr Kenny for St Patrick's day with cartoon images of the clover.
On top of this, the video was accompanied by bagpipe music – a traditional Scottish instrument.
Mr Trump's hats, which were promoted by the official Trump team Twitter account, were widely mocked on Twitter and people in Ireland took particular offence.
Trump tweets video gaffe with bagpipe music for St Patrick's day
While the shamrock has deep roots in Irish history, the clover is merely a symbol of good luck. The Irish Independent, a widely read daily newspaper, described the four-leaf clover as "a sugary, oat piece that you'll find in a box of Lucky Charms cereal" that "has nothing to do with St. Patrick's Day or Ireland."
The controversial orders Donald Trump has already issued

Show all 9
"That's not a Shamrock! Make America Smart," said one critic.
To be fair to Mr Trump, St Patrick's Day in America has become so commercialised that gaffes like this have become increasingly common.
Mr Trump, who donned a green tie to mark the occasion, met with Mr Kenny for the first time on the steps of the White House on Thursday, confirming he would visit Ireland during his presidency.
The billionaire property magnate, who owns a golf course in Ireland, has a number of Irish-Americans in his administration. Mike Pence, the Vice President, Steve Bannon, his chief strategist, Kellyanne Conway, his senior advisor, Sean Spicer, his press secretary, and Michael Flynn, the former national security advisor, are all Irish-Americans.
A representative for Mr Trump did not immediately respond to request for comment.
Join our new commenting forum
Join thought-provoking conversations, follow other Independent readers and see their replies