Steve Bannon compares himself to Dick Cheney, Darth Vader and Satan
The top adviser to President-elect Donald Trump also likened his role to that of Thomas Cromwell, who purged the 16th Century English establishment on behalf of a vengeful, red-headed king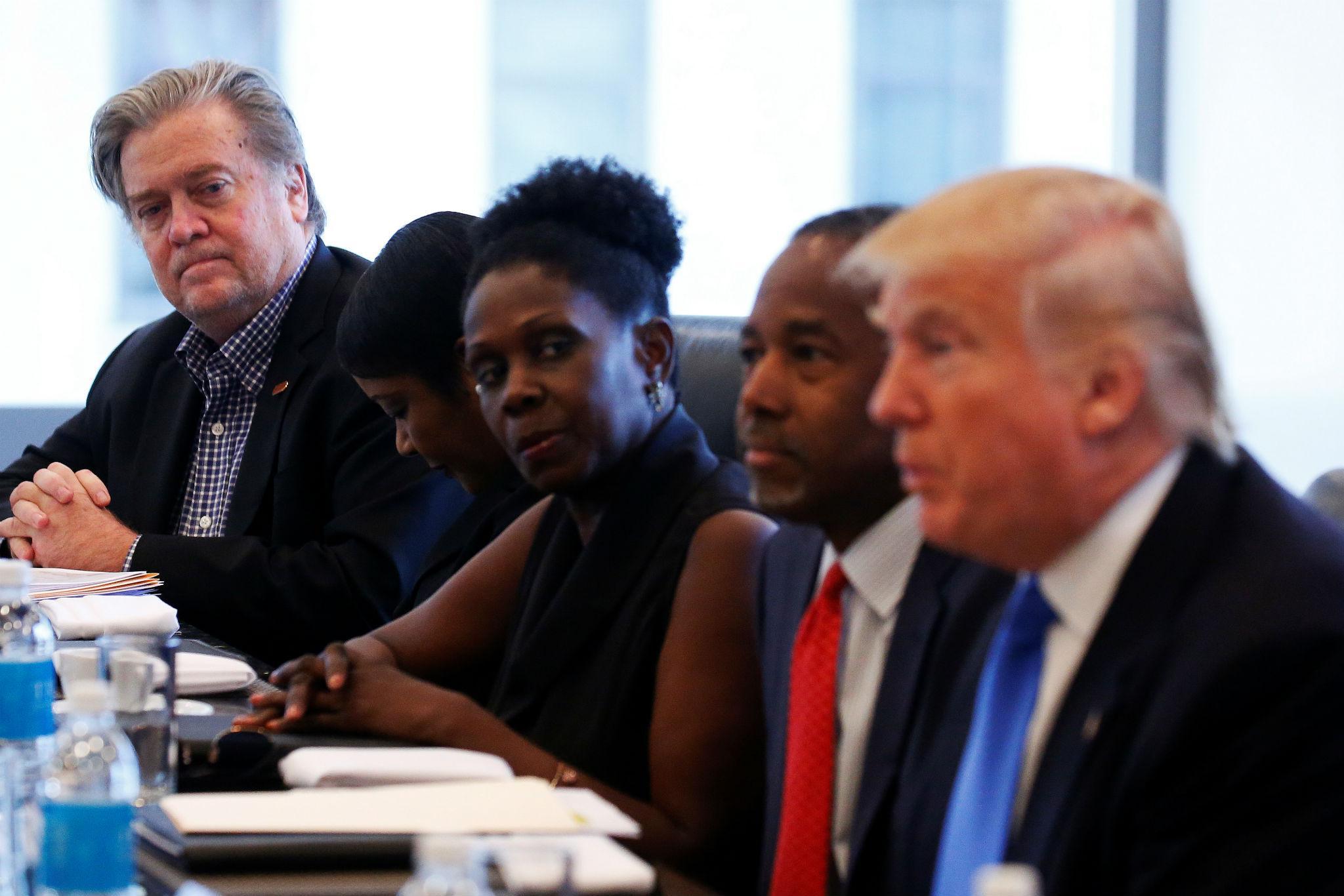 Steve Bannon, the man set to sit at the US President's right hand in the Trump White House, has beaten the liberal media to the punch by comparing himself to the devil and the bad guy from Star Wars. "Darkness is good," the former Goldman Sachs investment banker told the Hollywood Reporter in an interview. "Dick Cheney. Darth Vader. Satan. That's power," he said.
Mr Bannon, who has been picked for the role of Chief Strategist in the Trump administration, was until now the mastermind behind the far-right Breitbart News website, which is considered the mainstream online home of modern white nationalism. He has previously faced accusations of racism and anti-Semitism, not to mention domestic violence.
On Friday, Mother Jones reported that he was a member of a Facebook group that is home to racist material. A Facebook account apparently belonging to Mr Bannon is listed among some 3,600 members of the Vigilant Patriots group, which features posts from enthusiastic Trump supporters and advertises itself as "standing watch on America's wall of freedom".
Mr Bannon appears to have joined the group seven years ago, since when it has featured posts calling for President Barack Obama to be violently overthrown and executed, and hailing a police officer who referred to Mr Obama as a "f****** n*****."
The group also has a Twitter feed that is regularly updated with anti-Muslim posts. Mr Bannon, who does not appear to be regularly active on Facebook, at least publicly, is a member of 31 mostly right-wing groups on the social network. Mother Jones found no evidence that he had ever posted personally on the Vigilant Patriots page.
In the Hollywood Reporter interview, Mr Bannon rejected the notion that he was a white nationalist. "I'm not a white nationalist, I'm a nationalist. I'm an economic nationalist," he said. "The globalists gutted the American working class and created a middle class in Asia."
If Mr Trump's administration succeeds in boosting prosperity among the American middle class, he claimed, "We'll get 60 per cent of the white vote, and 40 per cent of the black and Hispanic vote and we'll govern for 50 years. That's what the Democrats missed, they were talking to these people with companies with a $9bn market cap employing nine people… They lost sight of what the world is about."
In the same interview, Mr Bannon also likened his new position to "Thomas Cromwell in the court of the Tudors," a reference to the Machiavellian minister who carried out a purge of the 16th Century English establishment on behalf of the vengeful, red-headed King Henry VIII. Henry later had Cromwell executed.
Join our commenting forum
Join thought-provoking conversations, follow other Independent readers and see their replies