Donald Trump suing former aide for $10 million for allegedly leaking campaign information
The Republican is seeking $10 million in damages from Sam Nunberg
Rachael Revesz
New York
Wednesday 13 July 2016 19:55 Comments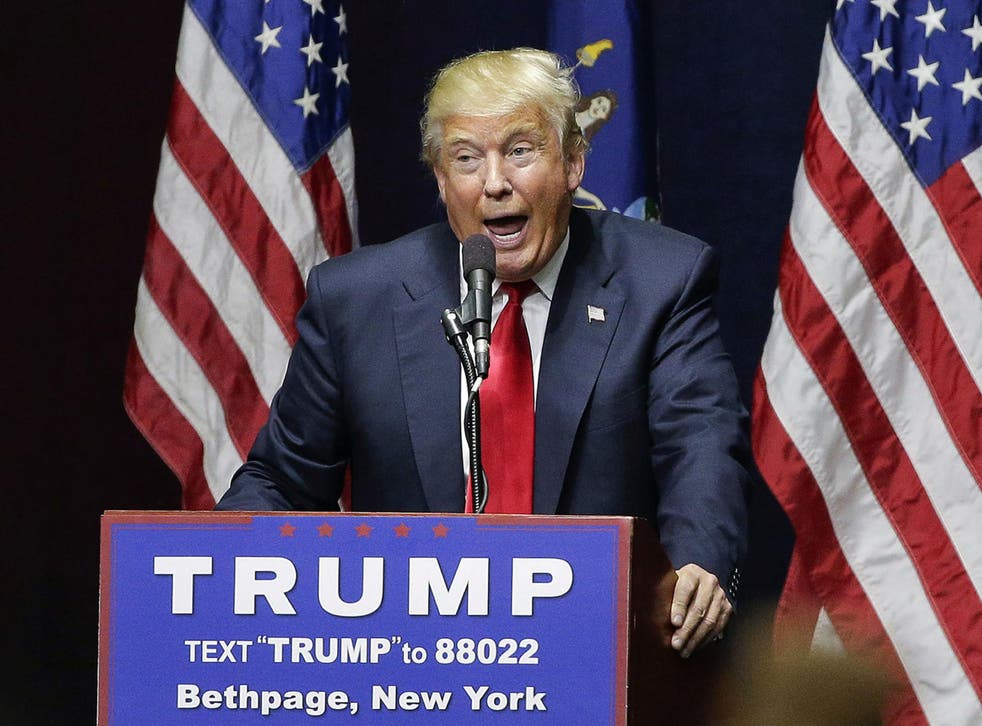 Donald Trump is suing a former campaign aide for $10 million worth of damages after he allegedly leaked information.
Sam Nunberg, who acted as a senior campaign consultant, has been accused of violating a nondisclosure agreement.
In a court filing first obtained by the Associated Press, Mr Nunberg has accused Mr Trump of trying to silence him "in a misguided attempt to cover up media coverage of an apparent affair" between senior campaign staffers.
The court document pointed to a New York Post story, published last month, about a public fight between campaign staff Hope Hicks and Corey Lewandowski on the streets of New York.
Mr Trump is seeking to aggressively protect the inner wheels of his campaign.
Mr Nunberg was fired from the campaign last August for old Facebook posts which described president Obama as a "Nazi appeaser" and used a racial slur to describe the African American daughter of the Reverend Al Sharpton.
The former staffer denied that he was the author of the posts from 2007.
He signed his nondisclosure agreement on 1 January 2015. Yet he was the source for a GQ profile of Mr Trump's aide, Ms Hicks.
People who will flee America if Donald Trump wins

Show all 8
In December 2015, Mr Nunberg told The Daily Beast, "I don't think he will win".
The same month, Mr Trump sent his former staffer a cease and desist notice. His NDA reportedly was meant to outlive his employment with Mr Trump's campaign.
Mr Nunberg could not be immediately reached for comment.
He was fired twice. He first advised Mr Trump to take part in a Buzzfeed profile which was unflattering when published, but he was rehired later that year.
The news of the lawsuit comes on the same day that the presumptive Republican nominee is meeting with possible vice presidents.
The VP list includes Indiana governor Mike Pence, former house speaker Newt Gingrich, Alabama senator Jeff Sessions and New Jersey governor Chris Christie.
Register for free to continue reading
Registration is a free and easy way to support our truly independent journalism
By registering, you will also enjoy limited access to Premium articles, exclusive newsletters, commenting, and virtual events with our leading journalists
Already have an account? sign in
Join our new commenting forum
Join thought-provoking conversations, follow other Independent readers and see their replies