Most Donald Trump supporters still think the 'Bowling Green Massacre' is real
Kellyanne Conway made up the terrorist attack in Kentucky to justify the President's travel ban on people from seven Muslim-majority countries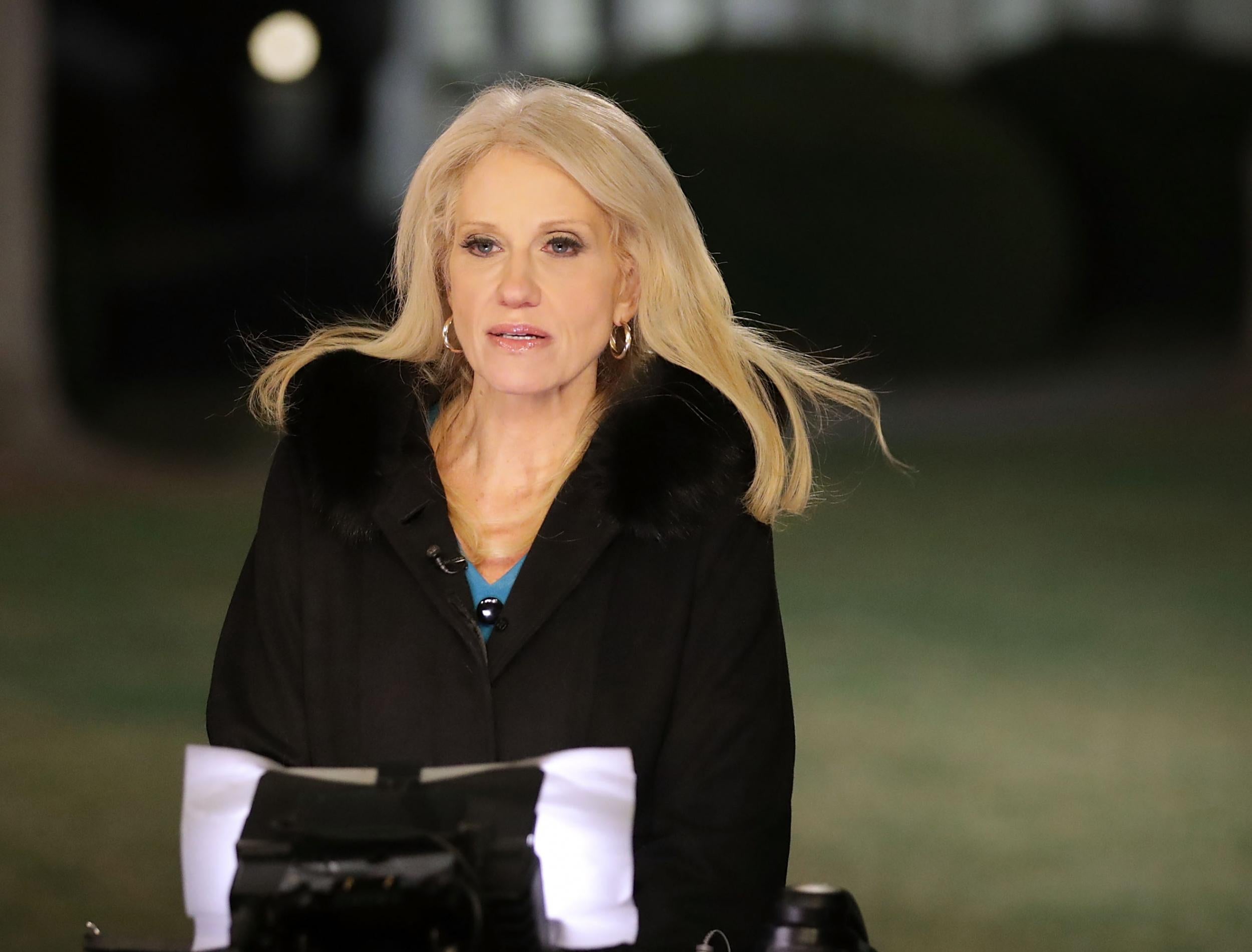 More than half of Donald Trump supporters think a made-up massacre actually happened, even after the fabricated story was widely debunked.
In a new poll, 51 per cent of Trump voters agreed that "the Bowling Green Massacre shows why Mr Trump's immigration policy is needed".
Trump adviser Kellyanne Conway stated that two Iraqi refugees were the masterminds behind the Bowling Green massacre in a televised interview — before having to clarify that the attack in Kentucky's third most populous city never actually happened.
Ms Conway used the alleged massacre to justify Mr Trump's travel ban on people from seven Muslim-majority countries.
She told MSNBC presenter Chris Matthews: "President Obama had a six-month ban on the Iraqi refugee program after two Iraqis came here to this country, were radicalised and they were the masterminds behind the Bowling Green massacre. Most people don't know that because it didn't get covered."
Ms Conway was in fact referencing a 2011 incident, where two Iraqi nationals were arrested for allegedly having ties to an improvised explosive device used against US troops in Iraq.
A more stringent screening process was imposed after Mohanad Shareef Hammadi and Waad Ramadan Alwan were arrested for trying to send money to al-Qaeda in 2011, but the refugee programme was not suspended.
The two men had been living in Bowling Green and later admitted to participating in IED attacks against soldiers in their home country. However they never attacked anybody within the United States.
The poll, a survey of 712 registered voters, conducted predominantly over the phone, found that Mr Trump's approval rating is now just 43 per cent, while his disapproval rating has gone all the way up to 53 per cent.
If voters could choose they would rather have either Mr Obama or Hillary Clinton as US President, instead of Mr Trump, the data showed.
Just three weeks into his administration, voters are now evenly divided on the issue of impeaching Mr Trump, with 46 per cent in favour and 46 per cent opposed.
"It only took three weeks in office for half the country to decide it wants to impeach Donald Trump," said Dean Debnam, President of Public Policy Polling.
"Voters who didn't like Trump but were willing to give him a chance have quickly decided he's not fit to hold the office."
Part of the problem, the pollsters found, is Ms Conway, and the other people Mr Trump surrounds himself with.
Just 34 per cent of respondents said they approved of Ms Conway, while 47 per cent disapproved of her. Even less, 22 per cent and 32 per cent respectively, said they liked Mr Trump's other senior advisers Steve Bannon and Sean Spicer.
Voters said they thought Mr Trump was over reaching to make the country safe, when it is already safe according to 66 per cent of Americans (compared to just 23 per cent who consider it unsafe).
Only 45 per cent of voters said they supported Mr Trump's Executive Order on immigration, while 49 per cent opposed it.
The controversial orders Donald Trump has already issued
Show all 9
The poll also found that Mr Trump is losing credibility, with voters increasingly taking the media's side in fights.
The New York Times has repeatedly been a target of Trump's attacks, but voters said they thought the Times had more credibility than him by 52 per cent to 37 per cent.
The Presidency has been so diminished over the last 3 weeks that voters even said Saturday Night Live had more credibility than Mr Trump, by 48 per cent to 43 per cent.
Join our commenting forum
Join thought-provoking conversations, follow other Independent readers and see their replies