Donald Trump's Supreme Court nominee Neil Gorsuch 'founded student group called Fascism Forever Club'
Judge faces tough confirmation battle from Democrats in Senate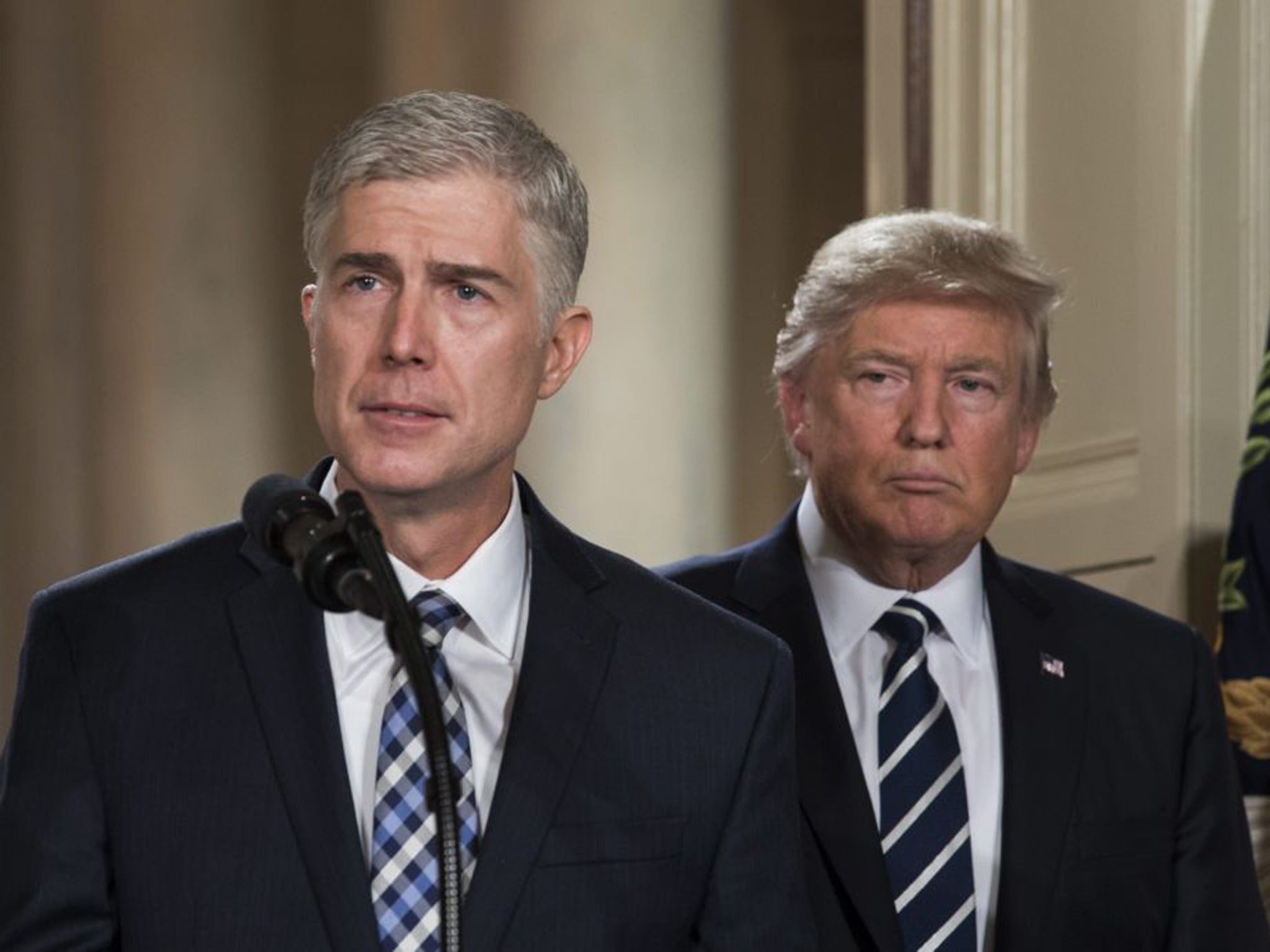 Donald Trump's choice for Supreme Court Justice allegedly founded a group called the Fascism Forever Club when he was a student.
Neil Gorsuch reportedly set up the club to rebel against "left-wing" staff members at the Georgetown Preparatory school, near Washington DC, when he studied there in the 1980s.
The 49-year-old served as president of the group until he graduated from the prestigious instituion in 1985, the Mail Online reported. It now costs $30,000-a-year to attend.
His final yearbook said that Mr Gorsuch's "tireless" organisation "happily jerked its knees against the increasingly 'left-wing' tendencies of the faculty".
He also founded two conservative publications - The Morningside Review and The Federalist - to counter what he considered to be anti right-wing bias at the school.
The Georgetown Preparatory school website states that Mr Gorsuch was also president of the school's student body and took part in international relations clubs.
Donald Trump tells Republicans to 'go nuclear' to stop Democrats blocking Supreme Court nomination
The judge faces a tough confirmation battle with Democrats in the Senate after Republicans blocked Barack Obama's choice, Merrick Garland, last year.
Senator Elizabeth Warren has vowed to object to his appointment. She said he was chosen "by far right activist groups that were financed by big business interests".
But Mr Trump has urged Republican Senate Majority Leader Mitch McConnell, to "go nuclear" if they refuse to confirm his nominee.
Invoking the nuclear option, as it is called on Capitol Hill, would end the need for Supreme Court nominees to receive 60 votes. Instead a simple majority of 51 would be required.
The controversial orders Donald Trump has already issued
Show all 9
Both Republicans and Democrats have long resisted doing so as it would change the confirmation process for Supreme Court nominees in the future as well.
Mr Gorsuch previously served in President George W Bush's Justice Department, and his mother, Anne, ran President Ronald Reagan's Environmental Protection Agency.
The Supreme Court seat became available following the death of Supreme Court Justice Antonin Scalia in 2016.
Join our commenting forum
Join thought-provoking conversations, follow other Independent readers and see their replies