US Supreme Court nomination: When is it announced, and who will Donald Trump pick?
Yes, it's still really happening – here's how you can watch it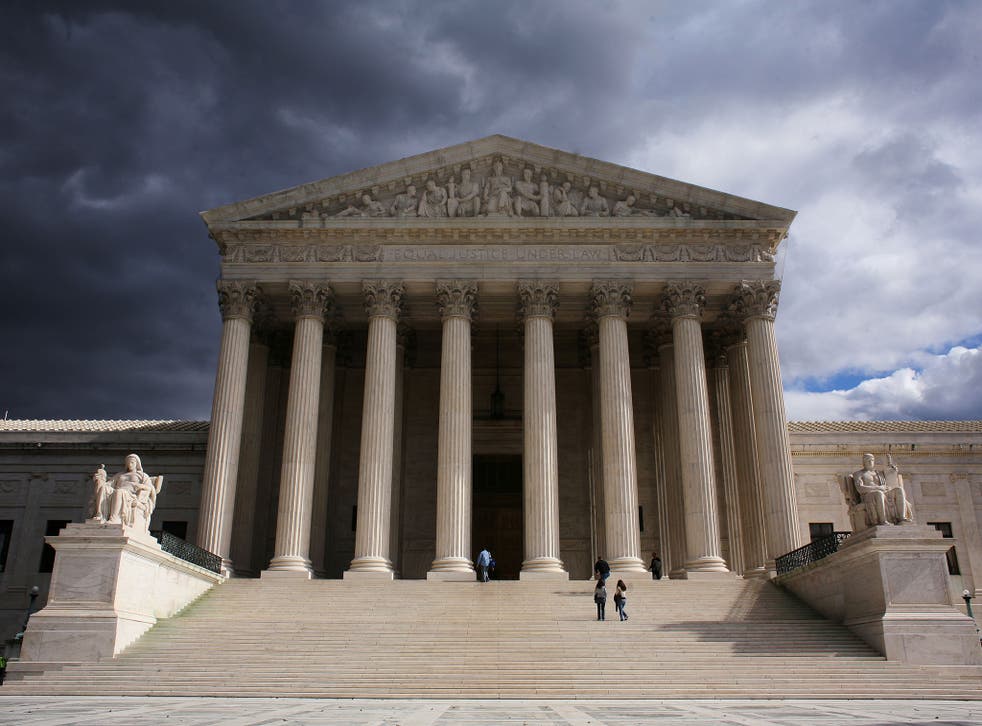 Donald Trump is getting ready to announce his first pick for the US Supreme Court, almost a year after the death of Associate Justice Antonin Scalia.
It comes as a considerable coup for the Republican party, which managed to block Barack Obama's nominee Merrick Garland for 293 days before Mr Trump's shock win. In an unprecedented move, they held "no hearings, no votes, no action whatsoever", despite Garland having more experience in the federal judiciary than any Supreme Court nominee in history. His nomination expired on 3 January.
Thousands join London protests against Donald Trump travel ban
Breaking with tradition, Mr Trump is going to announce his nomination on live, primetime TV, putting an Apprentice-style spin on the otherwise run-of-the-mill process. Here are all the details you need to know about the announcement:
When will the Supreme Court nominee be announced?
Mr Trump will announce his nomination at 8pm on Tuesday 1 February (EST). If you're on the West Coast this will be 5pm, and 1am on Wednesday if you're in the UK.
How can I watch it?
You can livestream the announcement here on C-Span, or watch it on TV via BBC News when it airs.
The controversial orders Donald Trump has already issued

Show all 9
Who will be nominated?
Out of the 21 possibilities Mr Trump has said he's considering, there are three front runners. They are Neil Gorsuch,Thomas Hardiman, and William Pryor. All men are federal appeals judges with strong conservative records.
Neither Mr Gorsuch nor Mr Hardiman would be particularly controversial picks for the president to make. But Mr Pryor would be. He is the only frontrunner who has also served as a politician, where his views on certain issues have been cause for concern. In his time as Alabama's attorney general he took a number of hardline stances on issues like the treatment of prisoners and LGBT rights, and has called Roe V Wade "the worst abomination of constitutional law in our history". Because of this, the Washington Post has labelled him "perhaps the most polarising Supreme Court possibility".
However, whoever Mr Trump chooses is likely to face strong opposition from Democrats following their outrage at his first week as president. Mr Trump has issued a slew of executive orders since his inauguration; the most controversial of these has been a travel ban on refugees from seven Muslim-majority countries, which its opponents have dubbed a "Muslim ban".
Oregon Senator Jeff Merkley has already said he plans to completely resist any nomination that is not Merrick Garland "This is a stolen seat," he told Politico. "This is the first time a Senate majority has stolen a seat. We will use every lever in our power to stop this."
Join our new commenting forum
Join thought-provoking conversations, follow other Independent readers and see their replies