Donald Trump targets Barack Obama's auto emissions limit
The President revealed his plan in Michigan on Wednesday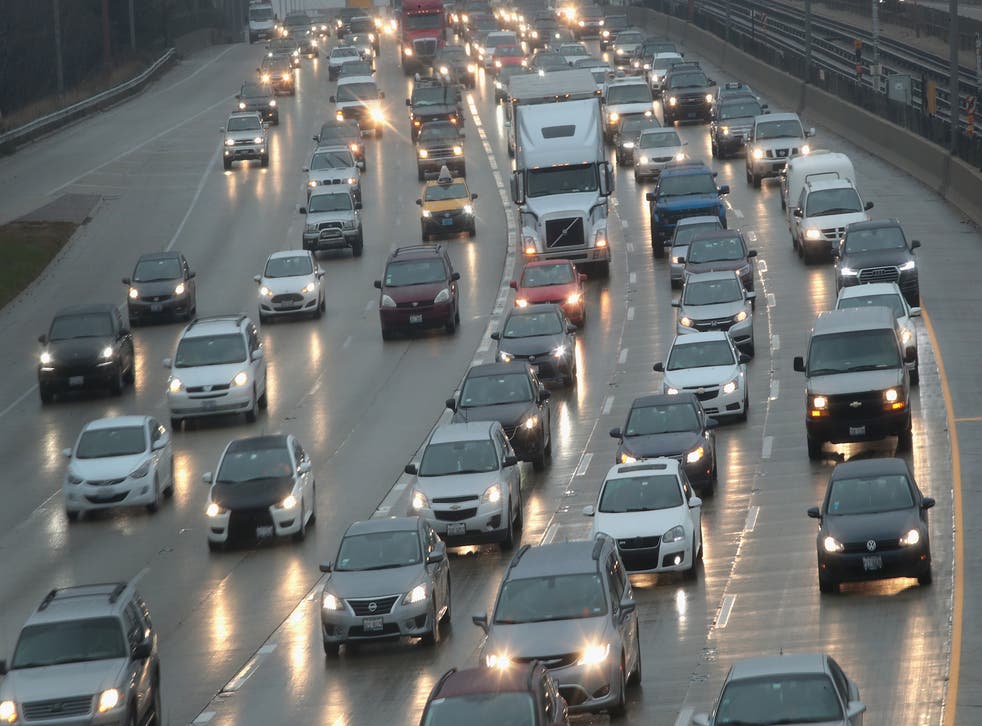 President Donald Trump on Wednesday announced a formal review of his predecessor's landmark greenhouse gas emissions limits for cars in the name of reviving the auto industry.
Mr Trump revealed his plan in Ypsilanti, Michigan just 30 miles outside of Detroit, the domestic industry's epicenter. The review of the Obama administration's restriction has been a top request from automaker lobbyists.
"We're going to work on the [Corporate Average Fuel Economy] standards so you can make cars in America again," the president told his audience. "We're gonna help the companies and they're gonna help you."
He added, "There is no more beautiful sight than an American-made car."
In President Obama's final months in office, his administration attempted to lock-in strict limits for fuel efficiency and raise the average to more than 50 miles per gallon by 2025, compared to 27.5 miles per gallon recorded in 2010.
Thousands attend Women's March on Washington

Show all 18
"We're going to pull back the [Environmental Protection Agency's] determination, because we don't think it's right," a White House official told reporters prior to the President's announcement.
"And we're going to spend another year looking at the data in front of us, making sure everything is right, so that when we come to 2018, we can set standards that are technologically feasible, economically feasible, that allow the auto industry to continue to grow and create jobs, which is very important to the president."
Register for free to continue reading
Registration is a free and easy way to support our truly independent journalism
By registering, you will also enjoy limited access to Premium articles, exclusive newsletters, commenting, and virtual events with our leading journalists
Already have an account? sign in