Donald Trump says China should keep the seized US Navy drone
His comment came after US military announced understanding with China for return of underwater glider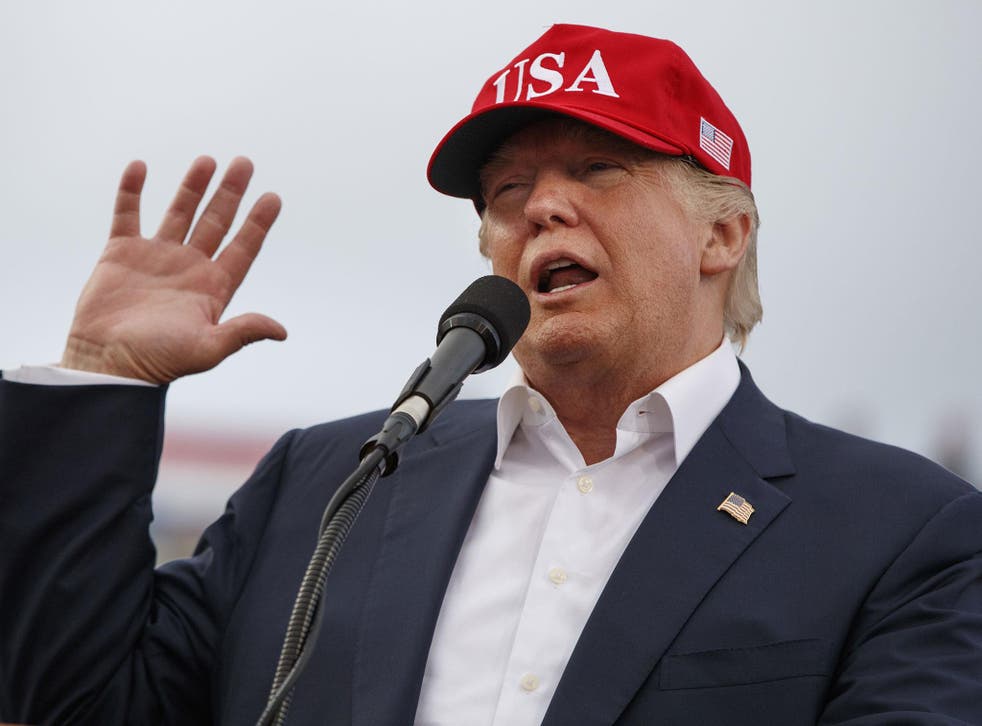 Donald Trump has said the United States should let China keep the US Navy drone it seized in the South China Sea.
In his second tweet about the controversy on Saturday, the President-elect said: "We should tell China that we don't want the drone they stole back – let them keep it!"
His comment came a few hours after the US military announced it had reached an understanding with China for the return of the underwater glider.
According to the Pentagon, the drone was seized on Thursday while collecting unclassified scientific data in the South China Sea, which China claims virtually in its entirety.
The USNS Bowditch, which is not a combat ship, was stopped in international waters on Thursday after noon while attempting to recover two of its underwater gliders when the Chinese ship approached, taking one of the drones away.
The US demanded the return of the drone, calling it an "unlawful seizure" in international waters.
China said its military seized the glider to ensure the safe navigation of passing ships, but said it would give it back.
It was unclear what effect, if any, Mr Trump's tweet would have on the agreement with the Chinese.
Initially misspelling "unprecedented," Mr Trump tweeted on Saturday morning: "China steals United States Navy research drone in international waters – rips it out of water and takes it to China in unpresidented act."
He later deleted and then reposted the tweet to correct the spelling.
President Donald Trump life in pictures

Show all 16
Beijing has hit back in the diplomatic controversy over the seizure of the drone, accusing Washington of "hyping up" the issue after the President-elect's first tweet.
Chinese government 'seriously concerned' by Trump stance on Taiwan
Relations were already tense between the US and China after Mr Trump's decision to talk with Taiwanese president Tsai Ing-wen by phone on 2 December.
The President-elect later said he did not feel "bound by a one-China policy" regarding the status of Taiwan, unless the US could gain trade or other benefits from China.
China considers the self-governing island to be its own territory, to be recovered by force if it deems necessary.
Register for free to continue reading
Registration is a free and easy way to support our truly independent journalism
By registering, you will also enjoy limited access to Premium articles, exclusive newsletters, commenting, and virtual events with our leading journalists
Already have an account? sign in
Register for free to continue reading
Registration is a free and easy way to support our truly independent journalism
By registering, you will also enjoy limited access to Premium articles, exclusive newsletters, commenting, and virtual events with our leading journalists
Already have an account? sign in
Join our new commenting forum
Join thought-provoking conversations, follow other Independent readers and see their replies