Chinese state media condemns Donald Trump's Twitter obsession
'An obsession with 'Twitter foreign policy' is undesirable,' says the publication
Maya Oppenheim
Thursday 05 January 2017 12:35 Comments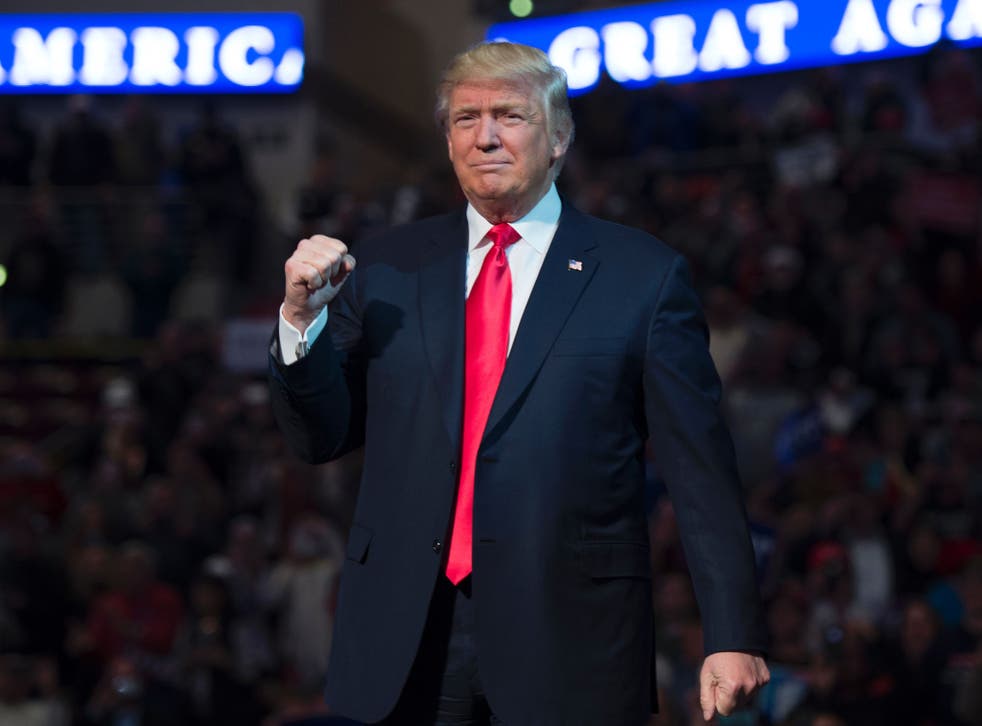 Twitter and international diplomacy might not conventionally go hand in hand but for Donald Trump the two have been inextricably linked. The President-elect frequently uses the social media site to vent his frustrations about China, prodding them over everything from Taiwan to China's seizing of a US drone and most recently North Korea.
Nevertheless, China is not happy about the billionaire property developer's use of Twitter to disrupt diplomatic protocol. A column piece published by the country's state news agency Xinhua has argued that Twitter should not be used an instrument of foreign policy.
"An obsession with 'Twitter foreign policy' is undesirable," reads the headline of the article, which was published after Mr Trump's latest remarks on China, reports the New York Times.
"Everyone recognises the common sense that foreign policy isn't child's play, and even less is it like doing business deals".
Trump and Putin passionately kiss in street mural

Show all 14
But the article recognised that it was likely to be too late to get Mr Trump to stop using Twitter, saying that tweeting has become a "habit" for him.
Tensions between Mr Trump and leaders of the world's second largest economy, where Twitter is banned, have become increasingly difficult in recent days.
On Monday evening, the Republican tweeted: "China has been taking out massive amounts of money & wealth from the US in totally one-sided trade, but won't help with North Korea. Nice!"
In December, Mr Trump used the social media site to condemn China's seizing of a US drone which had allegedly been gathering unclassified information in international waters in the South China Sea. "China steals United States Navy research drone in international waters – rips it out of water and takes it to China in unpresidented act," he said, misspelling "unprecedented".
This follows his announcement in early December that he had spoken directly with Tawain's President Tsai Ing-Wen and broken nearly four decades of US policy.
Register for free to continue reading
Registration is a free and easy way to support our truly independent journalism
By registering, you will also enjoy limited access to Premium articles, exclusive newsletters, commenting, and virtual events with our leading journalists
Already have an account? sign in
Join our new commenting forum
Join thought-provoking conversations, follow other Independent readers and see their replies