The President's official tweets are now written by a man who regularly promotes fake stories on Twitter
Dan Scavino has shared articles from websites that claim 9/11 was an 'inside job', Michelle Obama is a man and Beyonce is funded by the CIA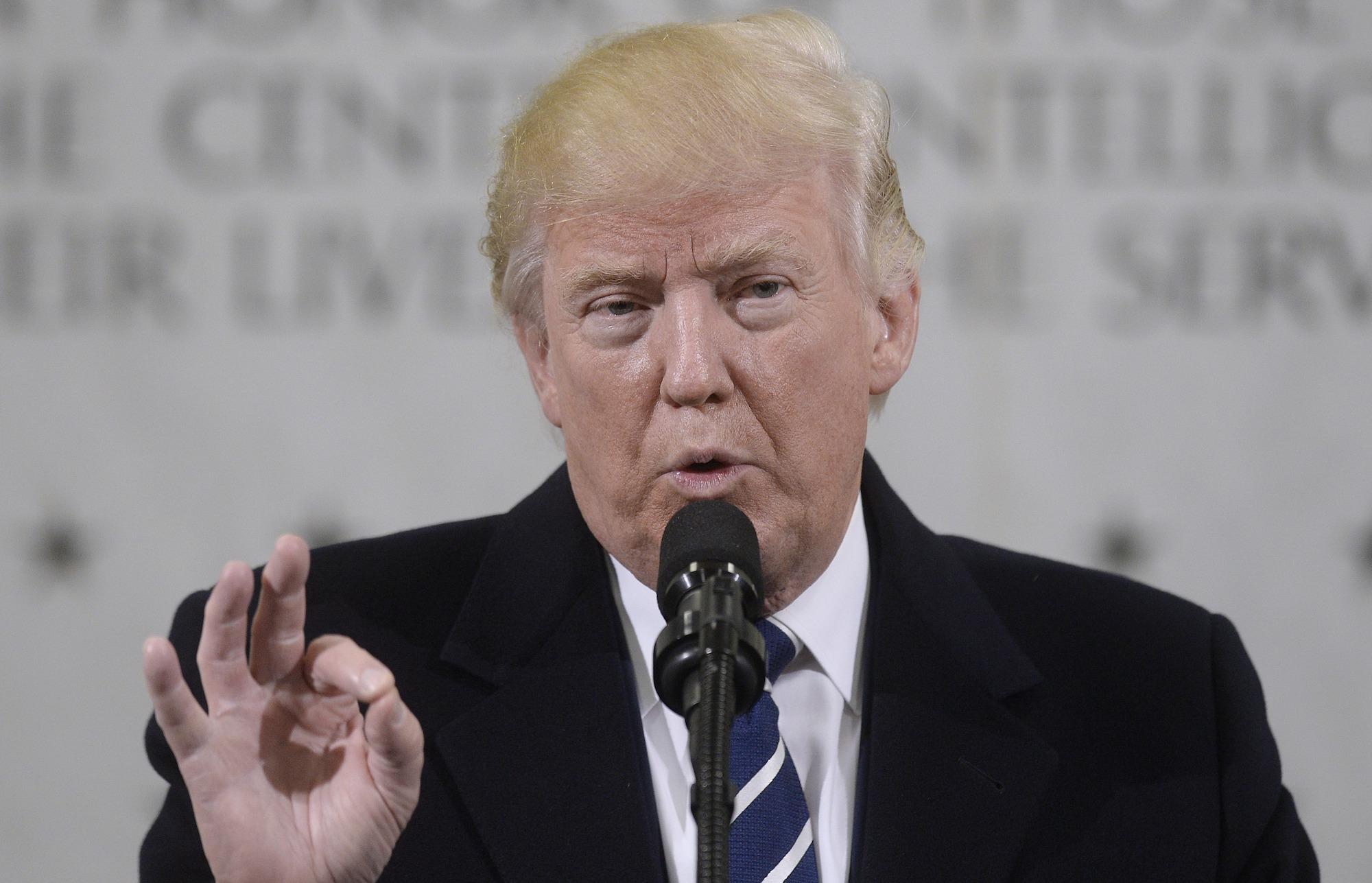 The man behind Donald Trump's official presidential tweets is a former golf caddy who has repeatedly promoted fake news stories and conspiracy theories on social media.
The official President of the United States (POTUS) Twitter page was updated on Sunday to confirm the messages are being posted by Dan Scavino, Mr Trump's "assistant" and Director of Social Media.
Mr Scavino has used his own Twitter page to publish a number of untrue posts, including one of a video he said showed Syrian refugees in Germany holding a rally in support of Isis. The event was actually a protest against a German far-right group.
He has also repeatedly shared content from conspiracy theory websites and fake news organisations, including InfoWars - a website whose founder, Alex Jones, believes the 9/11 attacks were an "inside job" carried out by the US government, that a number of other terrorist attacks on US soil were also the responsibility of the government, and that Osama in Laden was a CIA asset.
Mr Jones has also claimed vaccines are part of a "soft kill" and "covert sterilisation" programme intended to murder "massive numbers" of children, that the government is trying to "encourage homosexuality with chemicals so that people don't have children", and that Michelle Obama is a man.
Other conspiracies promoted by Mr Jones and InfoWars include claims the US government has built a weather machine enabling it to create national disasters and "steer tornados", that Hilary Clinton is possessed by demons and that Beyonce is funded by the CIA to create a police state.
The POTUS Twitter page was updated on Sunday with a heading that reads: "45th @POTUS @realDonaldTrump. Working on behalf of the American people to make our country great again. Tweets by Dan Scavino. Tweets by POTUS signed -DJT."
Mr Scavino was accused of anti-Semitism during the presidential campaign after Donald Trump's account posted an image of Hillary Clinton that included a Star of David and the words "most corrupt candidate ever". The image had originated on a neo-Nazi website.
The social media director admitted he was behind the post. His team said the image was of a "sheriff's badge" rather than a Star of David, but quickly deleted the tweet.
In pictures: Protests, pomp and Donald Trump
Show all 30
During the Republican primary, Mr Scavino shared a video that claimed Mr Trump's then rival, Ted Cruz, had had an affair with his former employee, the CNN commentator Amanda Carpenter.
Ms Carpenter said the claim was a "conspiracy theory" and admitted it had been "very hard to have my character called into question".
Mr Cruz dismissed the allegations as "complete and utter lies", calling them "a tabloid smear that has come from Donald Trump and his henchmen".
Mr Scavino first met Mr Trump in 1990, when he was 16 and working as a caddy at a golf club in New York. Mr Trump reportedly told him "You'll work for me one day". The businessman later bought the golf club and promoted Mr Scavino to be its manager.
Last year the long-time Trump confidant was appointed to lead the Republican's social media operation. After Mr Trump's election win in November it was announced that Mr Scavino would fill a similar role in the White House.
White House press secretary condemns reporting of Donald Trump's inauguration
The 40-year-old is considered to be fiercely loyal to his long-term boss. Asked by CNN last year whether there was "anything [Mr Trump] could say or do that would lead you to abandon him", he replied: "No".
He felt "fired up and pissed off" when people criticised his boss, he added.
The clarification of who is behind the POTUS tweets was made after the first tweet from the account in Donald Trump's name contained a spelling error. Mr Trump wrote that he was "honered" to have been sworn in as president.
The tweet was quickly deleted and re-posted with the correct spelling, but not before a number of people had replied querying the President's spelling.
It is not the first time Mr Trump has misspelled words on Twitter. During the Republican primary he called rival Marco Rubio a "leightweight chocker" rather than a "lightweight choker". And in December, he tweeted saying China's seizure of a US Navy research drone was an "unpresidented" act. The correct spelling is "unprecedented".