Donald Trump gets two scoops of ice cream while everyone else gets one
'I never understood why anyone would submit themselves to the endless hassles of being president. Now I get it,' quips onlooker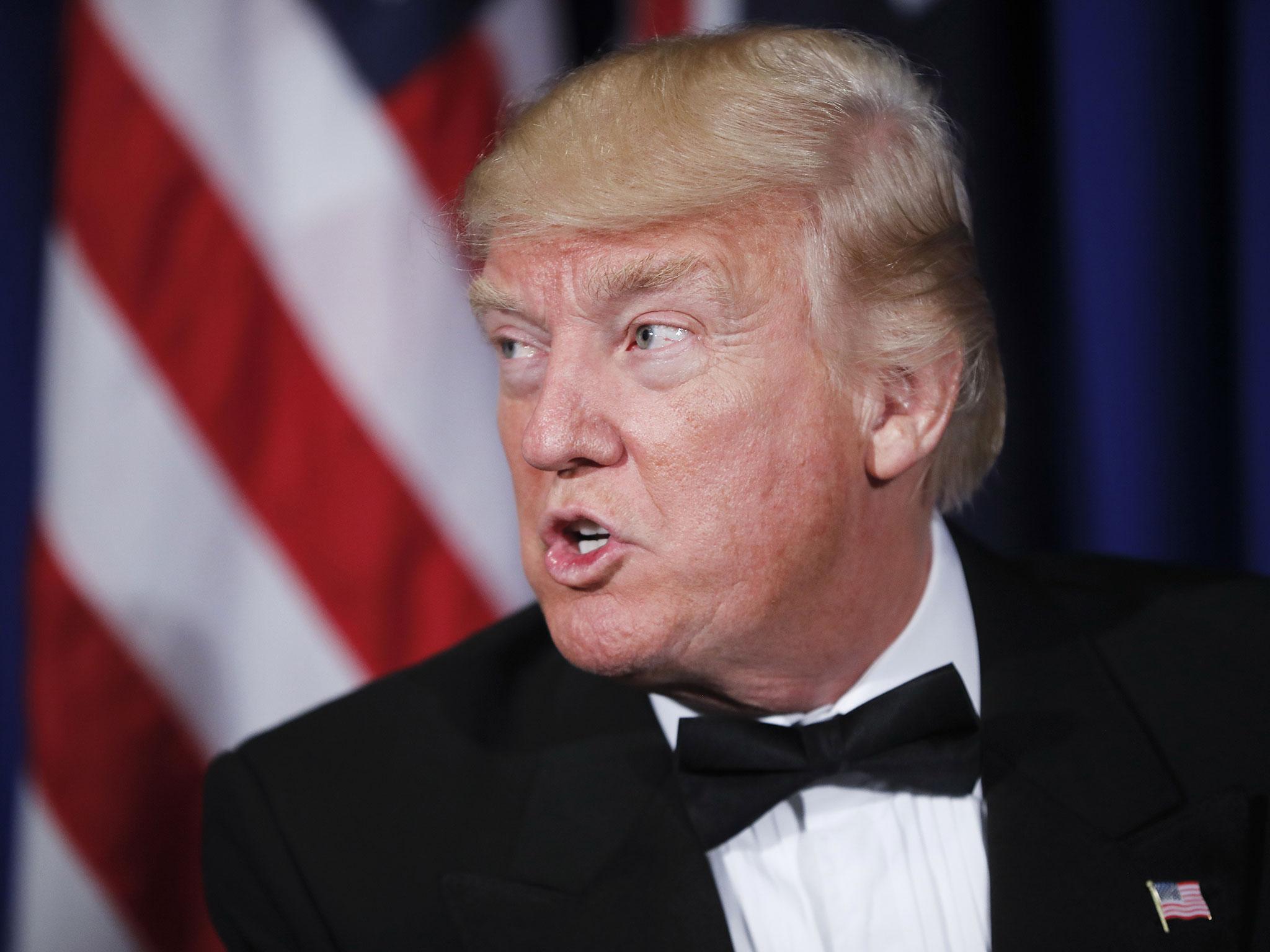 Donald Trump's penchant for big macs and well-done steak slathered with ketchup might have been widely documented but his pudding preferences have always remained more of a mystery.
Until now that is, it has emerged that the President has two scoops of ice cream with his chocolate cream pie while everyone else at the table has just one.
Time magazine has gained great insight into President Trump's dining preferences after he invited three of their reporters for a tour of his home and office followed by a four-course dinner in the Blue Room – the oval-shaped parlour on the first floor of the White House.
They found that the waiters know President Trump's personal preferences well. The President is bestowed with a Diet Coke while other diners are stuck with water.
What's more, Mr Trump appears to be served "Thousand Island dressing" instead of the "creamy vinaigrette for his guests". The former reality TV star is also given an "extra dish of sauce" to accompany his chicken.
But it was the ice cream revelation which garnered the most discussion on Twitter with people relishing in mocking the President for his extra scoop.
Donald Trump's first 100 days: in cartoons
Show all 33
"Big boy gets two scoops for having a big boy day!" quipped US writer K Thor Jensen.
"I never understood why anyone would submit themselves to the endless hassles of being president. Now I get it," chipped in journalist Aaron Sankin.
"Double ice cream; Double cake? What is trump? Nine years old?" said Dave Firth.
This is not the first of Mr Trump's dining preferences in the White House to be revealed. It recently emerged that he has a special wooden box on his desk in the Oval Office containing a single button which he has been using to order glasses of Coca-Cola. The rectangular box is located on the Resolute Desk which Presidents have used for decades.
Mr Trump has also divulged his culinary tastes on various social media platforms - eating a bucket of Kentucky Fried Chicken while reading The Wall Street Journal and indulging in a McDonald's burger and fries to celebrate winning the Republican presidential nomination.
Mr Trump also keenly praised McDonald's at a CNN town-hall-style meeting in February of last year, saying: "The Big Macs are great. The Quarter Pounder. It's great stuff."
Join our commenting forum
Join thought-provoking conversations, follow other Independent readers and see their replies