10 important things Donald Trump said in his Times interview with Michael Gove
President-elect discusses Brexit, Nato, Russia and Syria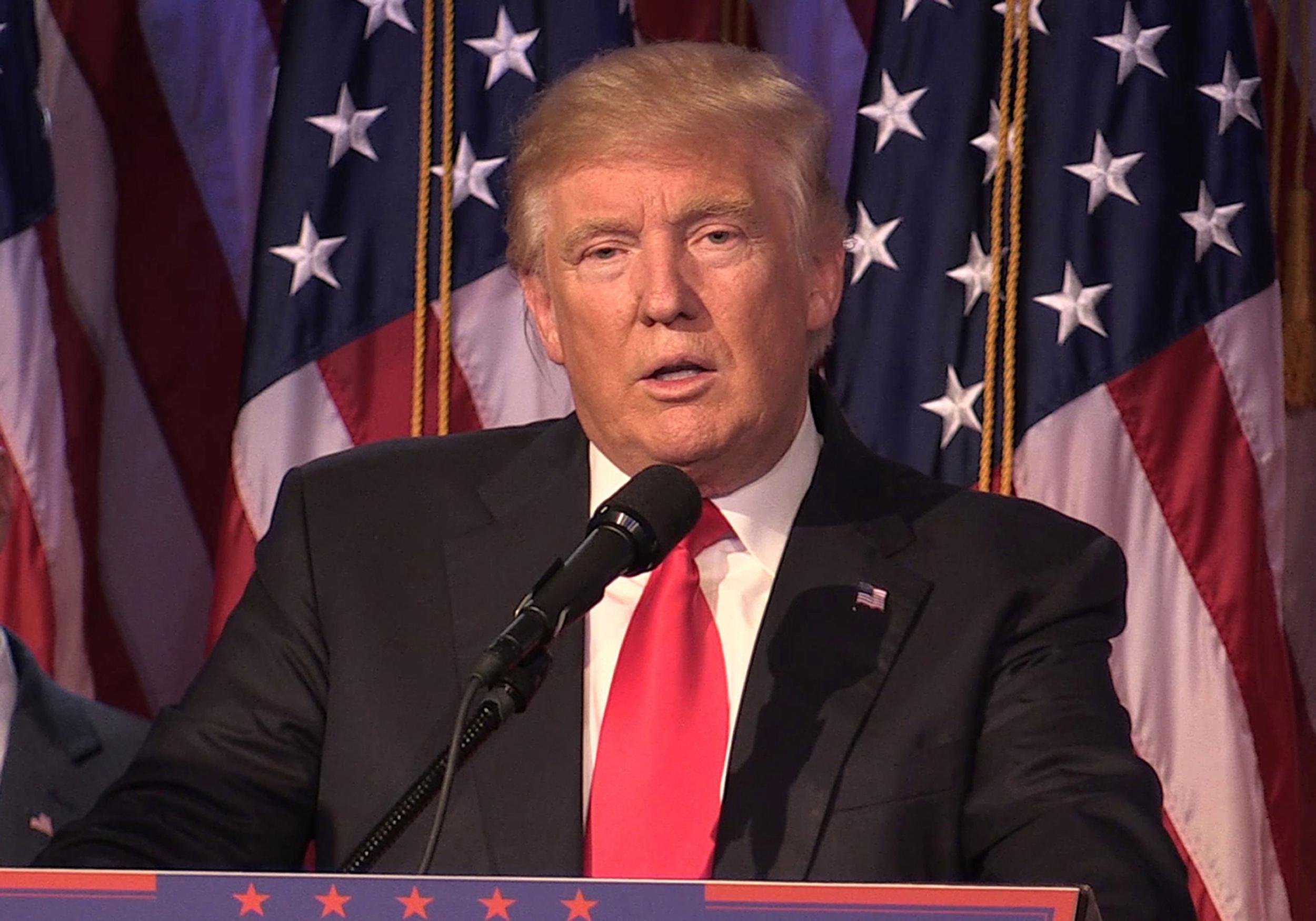 President-elect Donald Trump has said Britain's decision to leave the European Union would "end up being a great thing" and has reiterated his claim Nato is "obsolete because it wasn't taking care of terror".
The incoming president, in an interview with Michael Gove published in The Times, also discussed the future of the EU, his stance on Russia and a new trade deal with the UK.
Here are the 10 most important things he said:
1. Brexit 'a great thing'
World reaction to President Trump: In pictures
Show all 29
"I think Brexit is going to end up being a great thing," Mr Trump told the newspaper.
He added: "The fact that your pound sterling has gone down? Great. Because business is unbelievable in a lot of parts in the UK."
2. The EU will break up
US President-elect Donald Trump on recent allegations
The President-elect predicted the EU would continue to break apart as European countries react to an influx of refugees threatening each nations identity.
"People, countries, want their own identity and the UK wanted its own identity," he told the newspaper.
He said if EU countries hadn't been "forced to take in all of the refugees" that "you wouldn't have a Brexit."
He added: "I do think keeping it together is not gonna be as easy as a lot of people think.
"And I think this, if refugees keep pouring into different parts of Europe... I think it's gonna be very hard to keep it together because people are angry about it."
3. Nato is 'obsolete'
While saying he is committed to the defence of Europe and the West, Mr Trump told The Times he is concerned Nato has not reformed to meet the main threat of Islamist terrorism.
He called the North American Treaty Organisation "obsolete because it wasn't taking care of terror" and said member organisations are not paying their "fair share".
"I said a long time ago that Nato had problems. Number one it was obsolete, because it was designed many, many years ago. Number two the countries aren't paying what they're supposed to pay."
He added: "A lot of these countries aren't paying what they're supposed to be paying, which I think is very unfair to the United States. With that being said, Nato is very important to me."
4. Trade deal with the UK
Mr Trump said he would move "very quickly" to make a new trade deal with the UK.
"I'm a big fan of the UK, we're gonna work very hard to get it done quickly and done properly," he said. "Good for both sides."
5. Angela Merkel
Criticising German chancellor Angela Merkel's immigration policies, he said she made "one catastrophic mistake" by welcoming an unlimited number of Syrian refugees, which he referred to as "all these illegals".
He also suggested the December Christmas market attack by a Tunisian man was one effect of Ms Merkel's policies.
6. Russia
The President-elect said he will consider reviewing US sanctions on Russia if President Vladimir Putin is prepared to move away from confrontation.
"For one thing, I think nuclear weapons should be way down and reduced very substantially, that's part of it," he said.
"But Russia's hurting very badly right now because of sanctions, but I think something can happen that a lot of people are gonna benefit."
7. Syria
Mr Trump criticised President Barack Obama for failing to take action on Syrian President Bashar al-Assad and for allowing Russia to take control of the course of the civil war.
He said "nothing happened" when the US "had a chance to do something when we had the line in the sand."
"​Aleppo was nasty. I mean when you see them shooting old ladies walking out of town — they can't even walk and they're shooting 'em — it almost looks like they're shooting 'em for sport — ah no, that's... a terrible situation."
8. Iran
Mr Trump said he did not want to reveal the details of his policy on Iran, saying: "I just don't want to play the cards."
However, he did say he was "not happy" with Barack Obama's deal with Iran on nuclear weapons and described it as "one of the worst deals ever made".
He said: "I think it's one of the dumbest deals I've ever seen... Where you give ... $150 billion back to a country, where you give 1.7 billion in cash.
"Did you ever see $100 million in hundred-dollar bills? It's a lot. 1.7 billion in cash. Plane loads. Many planes. Boom. 1.7 billion. I don't understand. I think that money is in Swiss bank accounts."
9. The Russia file
Christopher Steele, the former MI6 agent who investigated Mr Trump's alleged links to the Kremlin, is "somebody that you should look at," Mr Trump said, "because whatever he made up about me it was false."
Commenting on allegations made in the report, he said: "I don't even want to shake hands with people now I hear about this stuff."
10. Twitter
Mr Trump boasted about his 46 million followers on social media and said he tweets so much because he is "covered so dishonestly by the press".
"I'd rather just let that build up and just keep it @realDonaldTrump, it's working — and the tweeting, I thought I'd do less of it, but I'm covered so dishonestly by the press — so dishonestly — that I can put out Twitter — and it's not 140, it's now 280 — I can go bing bing bing... and they put it on and as soon as I tweet it out — this morning on television, Fox — 'Donald Trump, we have breaking news'."
Join our commenting forum
Join thought-provoking conversations, follow other Independent readers and see their replies