US congressman accuses Donald Trump of treason and calls for shutdown of President's legislative agenda
'We may have an illegitimate President of the United States currently occupying the White House,' says Ted Lieu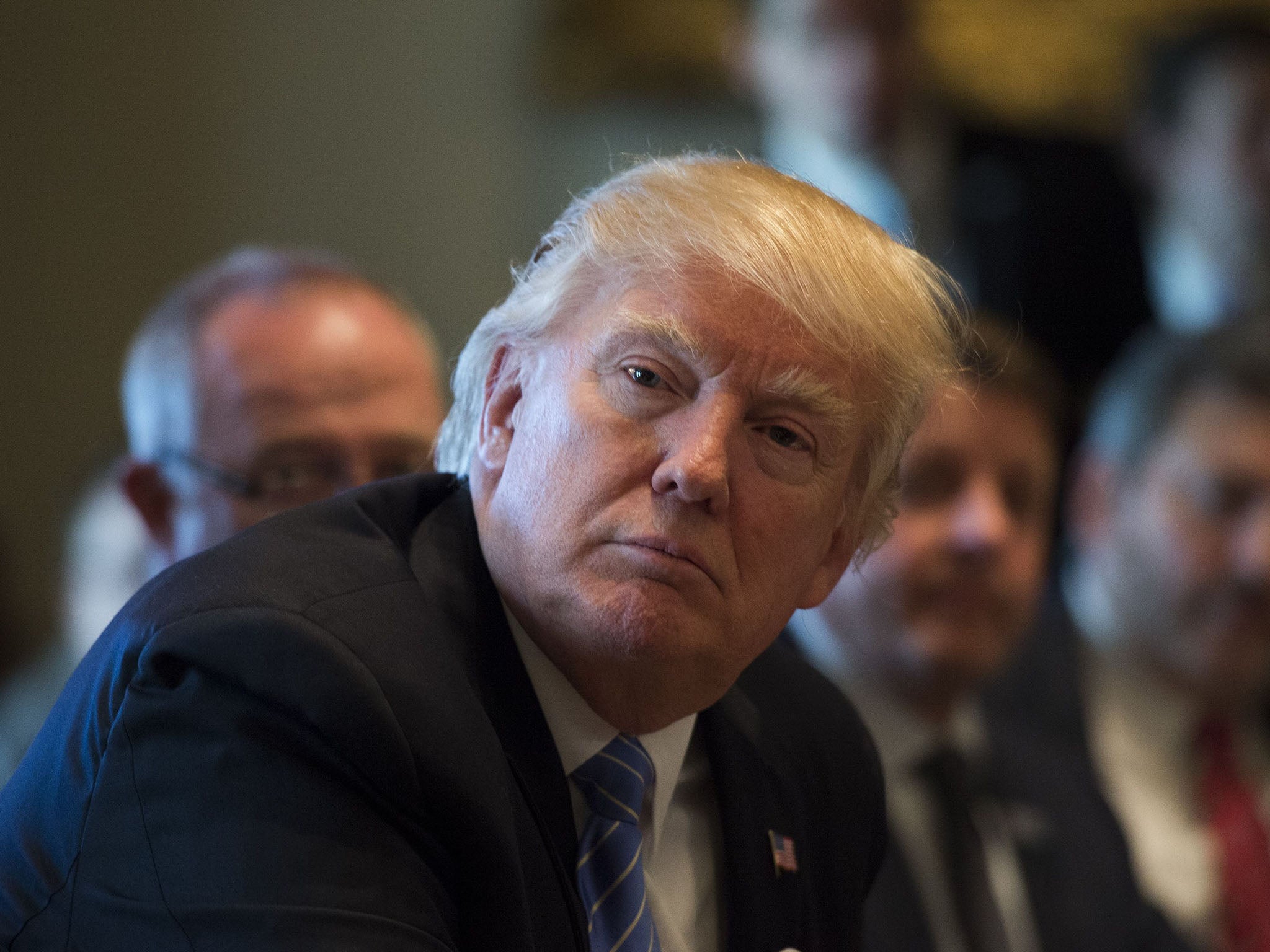 Donald Trump's legislative agenda should face a "total and complete" shutdown in the wake of reports about possible collusion between his election campaign and Russia, a Democratic congressman has claimed.
Warning of a "cloud of treason", Ted Lieu said: "The bombshell revelation that US officials have information that suggests Trump associates may have colluded with the Russians means we must pause the entire Trump agenda."
He cited a report which claimed that several US officials believe the FBI has information about coordinated effort between members of Mr Trump's team and suspected Russian operatives to release hacked information that would be damaging to Hillary Clinton.
"We may have an illegitimate President of the United States currently occupying the White House," Mr Lieu said in a statement.
"Congress cannot continue regular order and must stop voting on any Trump-backed agenda item until the FBI completes its Trump-Russia collusion investigation."
His comments came within days of FBI director James Comey's admission that the Bureau was looking into both Russia's alleged interference with the 2016 election and also possible links between Moscow and members of Donald Trump's campaign team.
He said investigators had started looking into the Trump campaign's activities after his agents were able to piece together a "credible allegation of wrongdoing" or "reasonable basis to believe an American may be acting as an agent of a foreign power".
Officials told CNN that the FBI is currently reviewing human intelligence, travel, business and phone records, as well as several accounts of in-person meetings but they cautioned that their findings have not been conclusive.
Mr Lieu has called on Congress to form an independent commission "immediately" and appoint a special prosecutor to "investigate the collusion allegations with impartiality and independence".
He also urged Congress to pass a "Resolution of Inquiry" bill.
Authored by himself and Democratic congressman Hakeem Jeffries, it calls for Mr Trump and Attorney General Jeff Sessions to publicly disclose any information that could connect the presidential campaign with the "Russian effort to compromise (the US's) democracy."
Devin Nunes: We picked up 'incidental' intelligence on Trump
"At this point in our nation's history, there is nothing more important than finding out whether or not high crimes were committed by associates of Donald Trump or possibly by Trump himself," Mr Lieu said.
White House Press Secretary Sean Spicer denied that any collusion took place, earlier this week.
"Investigating it and having proof of it are two different things," he said in response to Mr Comey's announcement.
Join our commenting forum
Join thought-provoking conversations, follow other Independent readers and see their replies