High school student hands out fake deportation letters to classmates following Donald Trump's victory
'I guess it would be hard to say it wasn't connected to the election', school district superintendent says
Caroline Mortimer
Monday 14 November 2016 03:13 Comments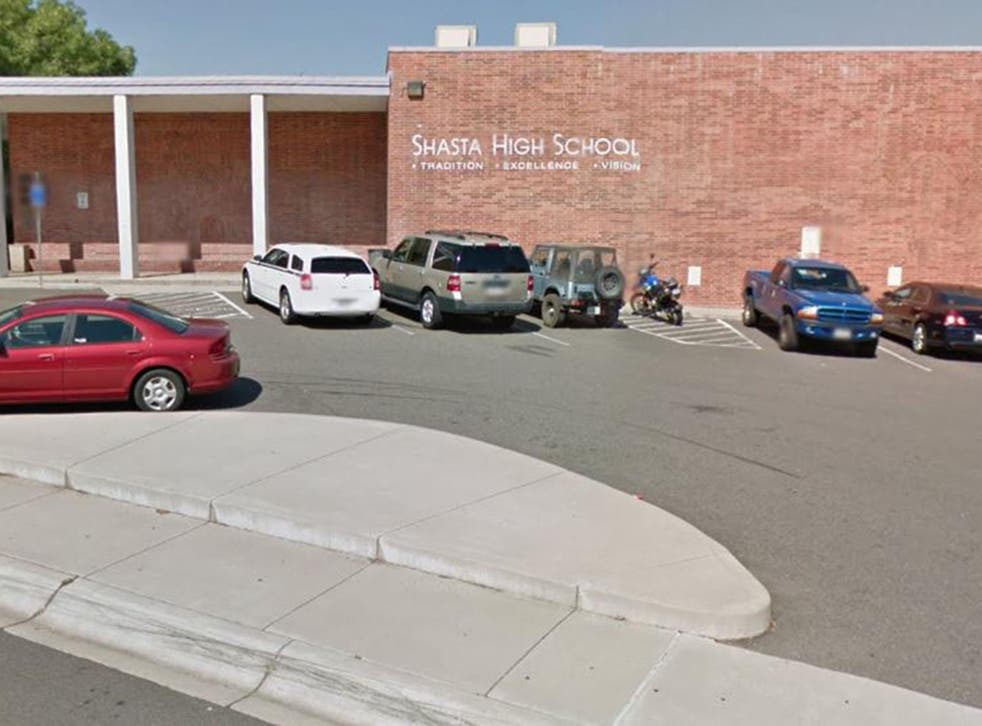 An American high-school student has reportedly been handing out "deportation orders" to several of his ethnic minority classmates, his school's superintendent said.
The day after Donald Trump's shock victory in the electoral college over Hillary Clinton, around five or six students at Shasta High School in Redding, California, were reportedly given false papers ordering them to leave the country by an unnamed boy.
The boy then reportedly posted a video, which has since been deleted, of him handing out the notices to the students.
The video, seen by USA Today, showed a closeup of the "Deportation Order" which was mocked up to look like a real court order but claimed to have been authorised by "the 712th Non-judicial District Court" – which does not exist.
A Google search of the term comes up with a website which will generate fake court documents with a few clicks of a button that appears to be regularly used to make prank forms.
Administrators said they have spoken to the boy who said he did it "to be funny".
But Shasta Union High School District Superintendent Jim Cloney said the administration were not laughing and took the incident very seriously.
Donald Trump's most controversial quotes

Show all 14
He said: "It goes without saying, we don't think this sort of behavior is funny nor reflective of the culture at Shasta High and behavior that is racially or culturally insensitive will not be allowed to go on at any of our schools.
"I don't believe this incident is reflective of the culture at Shasta High and we take issues around racial and cultural insensitivity very seriously."
When asked if the incident was prompted by the election he replied that he guessed "it would be hard to say it wasn't."
It comes after reports of hate crimes against ethnic minorities have spiked in the days following the election.
Attackers claiming to be supporters of Mr Trump were accused of making death threats, carrying out racially motivated physical assaults and daubing racist graffiti across the US within 24 hours of victory.
Mr Trump's campaign was one of the most divisive in US history and he was heavily criticised for calling for a ban on Muslim immigration and claiming all Mexican people were "criminals and rapists".
The former reality star has since backtracked on several of his campaign promises, saying parts of his proposed wall on the Mexican border will be only fencing – though he insisted he would still deport or incarcerate two to three million people living in the country illegally.
Register for free to continue reading
Registration is a free and easy way to support our truly independent journalism
By registering, you will also enjoy limited access to Premium articles, exclusive newsletters, commenting, and virtual events with our leading journalists
Already have an account? sign in
Join our new commenting forum
Join thought-provoking conversations, follow other Independent readers and see their replies