Donald Trump becomes US President after losing popular election to Hillary Clinton by nearly 3 million votes
45th leader will be sworn in using Abraham Lincoln's Bible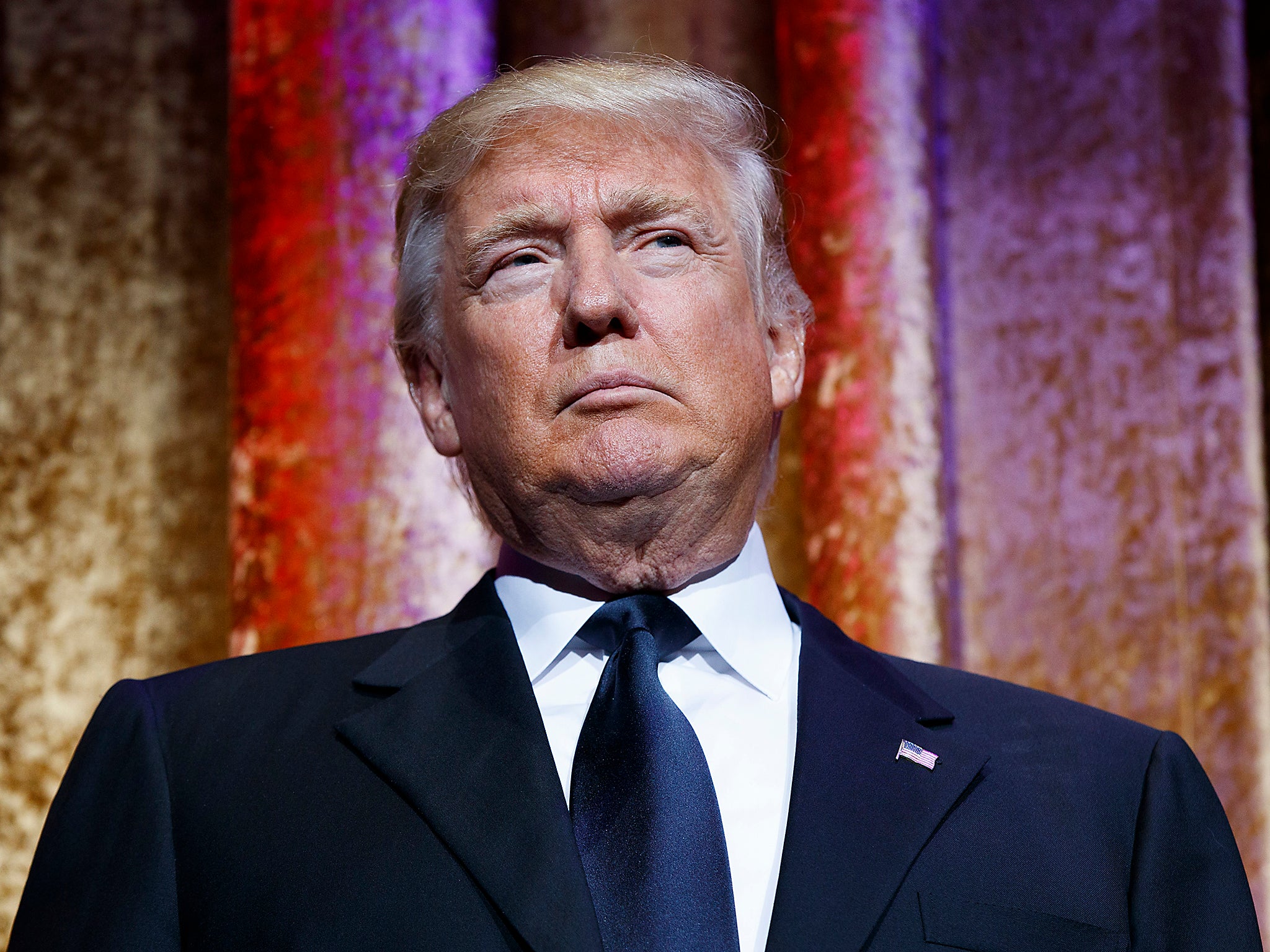 Donald Trump will be officially sworn in as President of the United States today, having gained nearly three million fewer votes than his opponent.
The margin of 2.86 million ballots was the biggest popular vote disparity in US history for a candidate who has gone on to become President, significantly greater than the 544,000-vote gap between George W Bush and Al Gore in 2000.
Hillary Clinton's final tally was just 72,000 shy of Barack Obama's winning margin in the 2012 election, when he beat Mitt Romney.
The Republican won the Electoral College after victory in swing states such as Florida, Ohio and North Carolina, in addition to surprise wins in previously Democrat-held states including Pennsylvania and Wisconsin.
Mr Trump will take the oath on Abraham Lincoln's Bible, the same one used by Barack Obama for both of his ceremonies in 2009 and 2013.
The Lincoln Bible was bought for the inauguration in 1861 by Supreme Court Clerk William Thomas Carroll as the US was on the brink of Civil War.
It is bound in velvet, with a gold-washed metal rim along the edges of the covers.
Black Lives Matter organises march to Trump Tower
Show all 15
The President-elect will also use his own Bible, which his mother gave him when he graduated Sunday school in 1955.
Mr Trump's Bible has his name embossed on the cover with a message inscribed from church leaders.
Once the oath has been taken under the eye of US Chief Justice John Roberts, Lincoln's Bible will be returned to the Library of Congress.
Vice President-elect Mike Pence will be sworn in using the Bible that belonged to Ronald Reagan by Supreme Court Justice Clarence Thomas, the first African-American person to administer the oath to a Vice President or President.
Join our commenting forum
Join thought-provoking conversations, follow other Independent readers and see their replies