Donald Trump responds to Women's Marches by claiming protesters didn't vote
Hillary Clinton won 65.9 million votes on 8 November while the US President achieved 63 million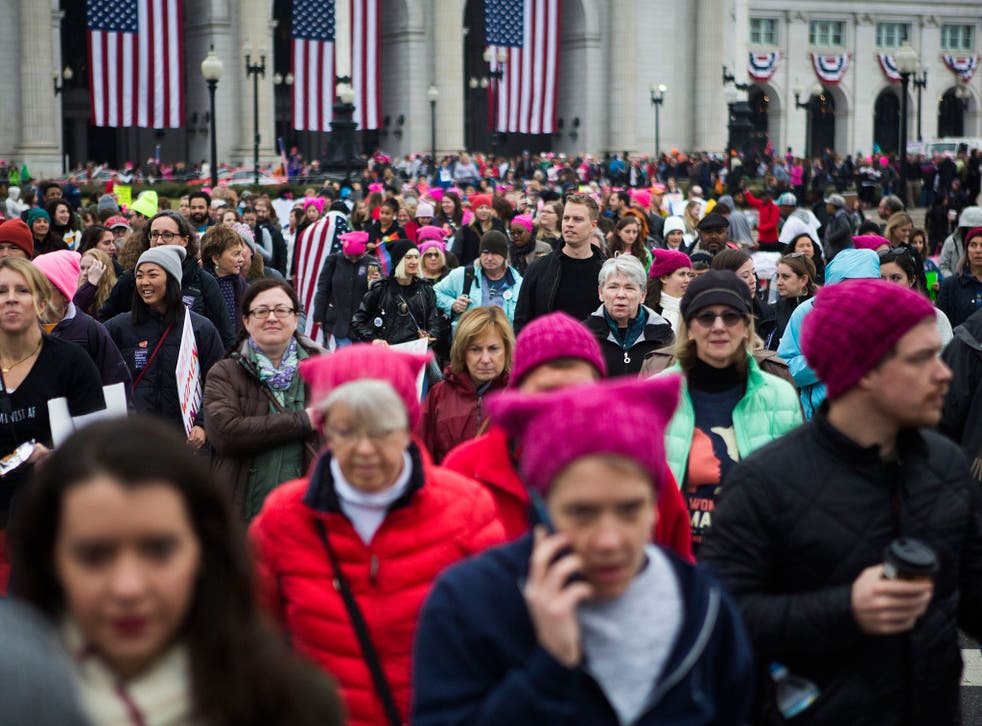 Donald Trump has suggested up to five million protesters who took part in Women's Marches across the US didn't vote in the presidential election.
The new President, using his @realDonaldTrump Twitter account, also appeared to call into question the democratic legitimacy of mass public demonstrations.
"Watched protests yesterday but was under the impression that we just had an election!," he wrote on Sunday morning.
"Why didn't these people vote?"
In a tweet two hours later, Mr Trump appeared more upbeat about the role of protest in democracy.
He wrote: "Peaceful protests are a hallmark of our democracy. Even if I don't always agree, I recognize the rights of people to express their views."
Organisers of the protests, which were held in dozens of American towns and cities, said nearly five million people took part.
Demonstrators were seeking to raise awareness for women's and minority rights amid fears over Mr Trump's comments on a wide range of groups, including Mexican immigrants, Muslims and the disabled.
The planned Women's March on Washington appeared to draw larger crowds than turned out for Mr Trump's inauguration ceremony.
A number of celebrities, including actors Charlize Theron, Drew Barrymore and Lena Dunham, attended the demonstration.
Round-up: Women's March Protests 2017
Madonna used her appearance at the march in Washington DC to warn of a "new age of tyranny" under a Trump presidency.
But the property tycoon responded by saying celebrities on the march had "hurt [the] cause badly".
Turnout at polling stations on 8 November was 58 per cent and Mr Trump ended up losing the popular vote by 2.86 million ballots to his opponent Hillary Clinton.
Join our new commenting forum
Join thought-provoking conversations, follow other Independent readers and see their replies