Donald Trump cites conspiracy theory for voter fraud claim with no evidence amid reports he is shelving investigation
It comes amid an ongoing controversy over fake news and falsehoods
Andrew Buncombe
New York
Friday 27 January 2017 14:29 Comments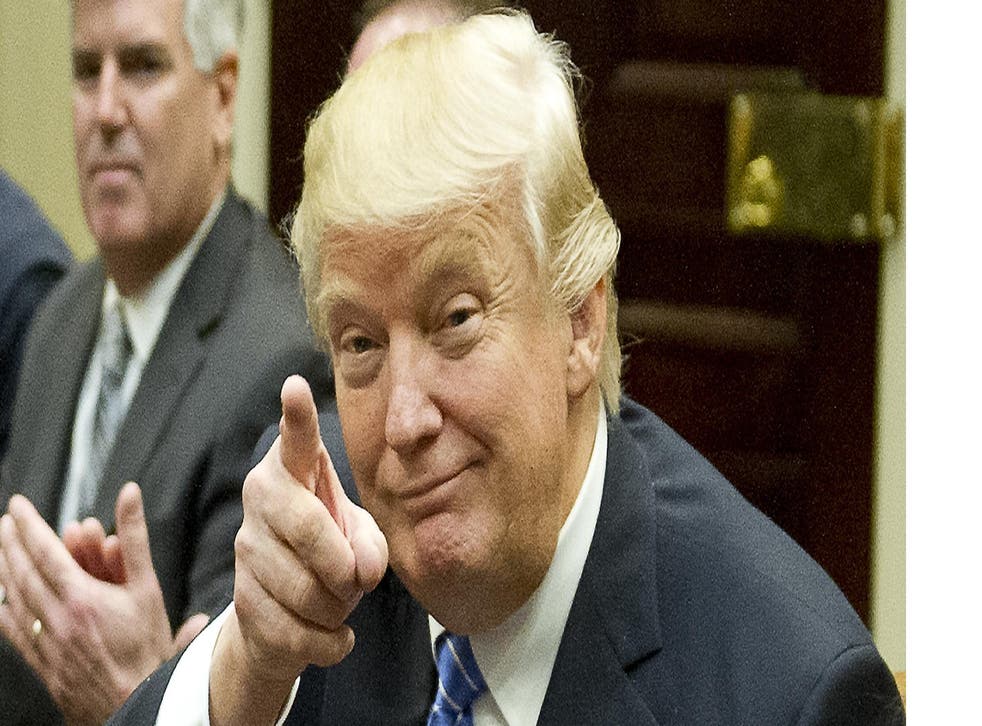 Donald Trump has cited a conspiracy theory about illegal ballots - something for which experts say there is no evidence - amid reports he is shelving an investigation into voting fraud.
The President posted a tweet saying: "Look forward to seeing final results of VoteStand. Gregg Phillips and crew say at least 3,000,000 votes were illegal. We must do better!"
The claim that three million people voted illegally has long been stated by Mr Phillips, who has so far failed to provide any evidence or data to support it.
His VoteStand app asks people to report "all visual evidence of voter fraud".
Mr Trump's customary early-morning tweet came amid reports he had postponed a comprehensive investigation into voter fraud.
Donald Trump's Mexico wall: At what cost, and how long?
Those reports followed the revelation that several members of his inner circle - including chief strategist Steve Bannon - were registered to vote in two states. Being registered to vote in two states is not illegal, but had been wrongly cited by the President as an example of voter fraud.
Mr Phillips, a 56-year-old grandfather based in Austin, Texas, last year told the Guardian he had received death threats after Mr Trump cited his project.
"In the last couple of days I've been called a child molester. Somebody posted something up there that I've been arrested for armed robbery," said Mr
Phillips, a former Republican official who managed a Super Pac that supported Newt Gingrich's 2012 campaign for the White House.
Mr Phillips on Friday responded to Mr Trump's tweet, by posting a message of thanks. "Thank you Mr. President. Catherine Engelbrecht and .@TrueTheVote will lead the analysis and reporting effort from here," he wrote.
Mr Trump has claimed repeatedly that up to five million illegal votes cost him the popular contest with Democratic rival, Hillary Clinton, who secured close to there million more votes that the New York tycoon.
Election experts have said there is no evidence of any such fraud, and the White House has failed to provide any evidence to support Mr Trump's claims.
Mr Trump this vowed that he could order an investigation into voter fraud - something voting rights campaigners feared would result in an effort to make it more difficult for people to cast their ballot. White House press secretary Sean Spicer said Mr Trump would sign an executive order to launch such a probe sometime over the weekend.
Register for free to continue reading
Registration is a free and easy way to support our truly independent journalism
By registering, you will also enjoy limited access to Premium articles, exclusive newsletters, commenting, and virtual events with our leading journalists
Already have an account? sign in
Join our new commenting forum
Join thought-provoking conversations, follow other Independent readers and see their replies