London terror attack: Donald Trump's aides 'discussing UK trip to show solidarity'
President accused of making 'petty insults' about London Mayor after terror attack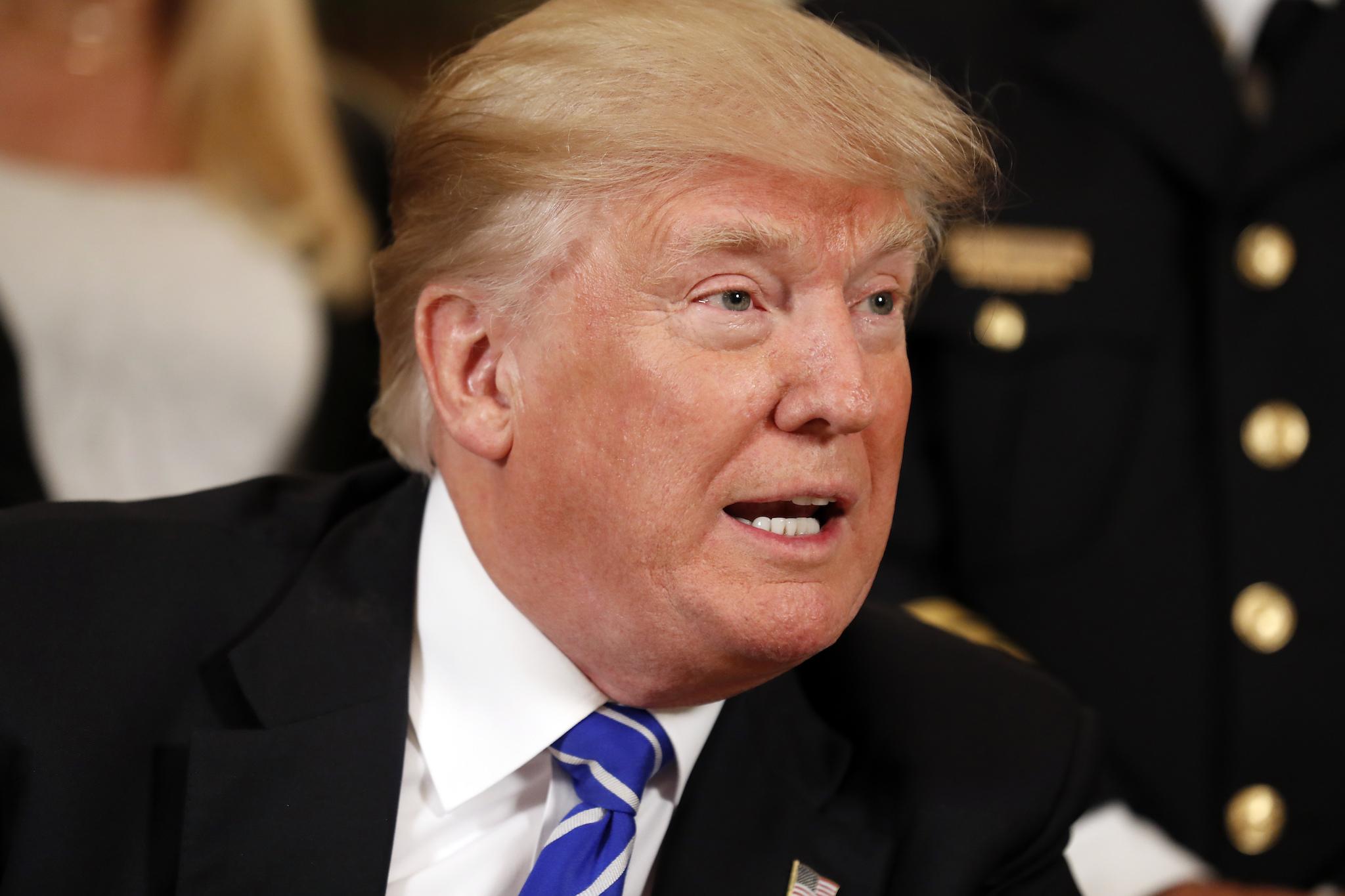 Donald Trump's aides are reportedly discussing a possible trip to London "to show solidarity" after the third terrorist attack in the UK in three months.
ABC News correspondent Jon Karl said: "There is some discussion among the President's aides about possibly taking a trip to London at the end of the week to show solidarity with the people of London against terrorism."
He added the discussion was in the "infancy stage" and claimed it was aimed at deflecting attention from the recent dismissal of former FBI director James Comey while the US intelligence agency was investigating the President and his team's alleged links to Russia.
After seven people were killed and 48 injured by three men who drove a rental van over bystanders and randomly stabbed people in bars and restaurants around Borough Market, the President sent a series of tweets to condemn the attacks.
Mr Trump first retweeted an unconfirmed report of the attack from conspiracy outlet the Drudge Report, then he tweeted ridicule for London Mayor Sadiq Khan who had told Londoners "not to be alarmed" – a specific reference to the increased presence of police in the next few days.
"At least 7 dead and 48 wounded in terror attack and Mayor of London says there is 'no reason to be alarmed!'" Mr Trump wrote.
Republican strategist Rory Cooper responded that the President's tweet was "embarrassing".
"If America were attacked, our closest allies wouldn't be hurling petty insults," he said.
Downing Street and the White House could not be immediately reached for comment.
London Bridge Terror Attack
Show all 16
Ms May has been criticised for a soft-handed approach with Mr Trump during her first trip to Washington DC and when the President pulled out of the Paris climate change agreement.
When Mr Trump was planning a state visit to the UK, hundreds of thousands of people signed a petition to bar his entry, forcing MPs to consider debating the issue in Parliament.
He previously said Mr Khan is one Muslim who could be exempted from his "Muslim ban", which he first proposed in December 2015. Mr Khan responded he did not want Mr Trump's "exception" offer.
12 arrested in connection with London Bridge attack
Mr Trump also accused people of being "politically correct" about terrorism, and tweeted that the latest attackers had used a van and knives, to discourage debate around the second amendment.
Shannon Watts, founder of anti-gun violence campaign group Moms Demand Action, responded: "93 Americans are shot and killed every day, and hundreds more are injured by gunfire. When will you be alarmed for us, sir?"
Mr Khan blasted the "sick and cowardly terrorists", who were shot dead by police within eight minutes of the first call to emergency services.
"We are all shocked and angry today – but this is our city. We will never let these cowards win and we will never be cowed by terrorism," he said.
A total of 12 people have been arrested during a police raid in the hours after the attack.
Join our commenting forum
Join thought-provoking conversations, follow other Independent readers and see their replies