Trump withdraws guidelines designed to protect transgender students
The new administration reversed the Obama-era protections on Wednesday night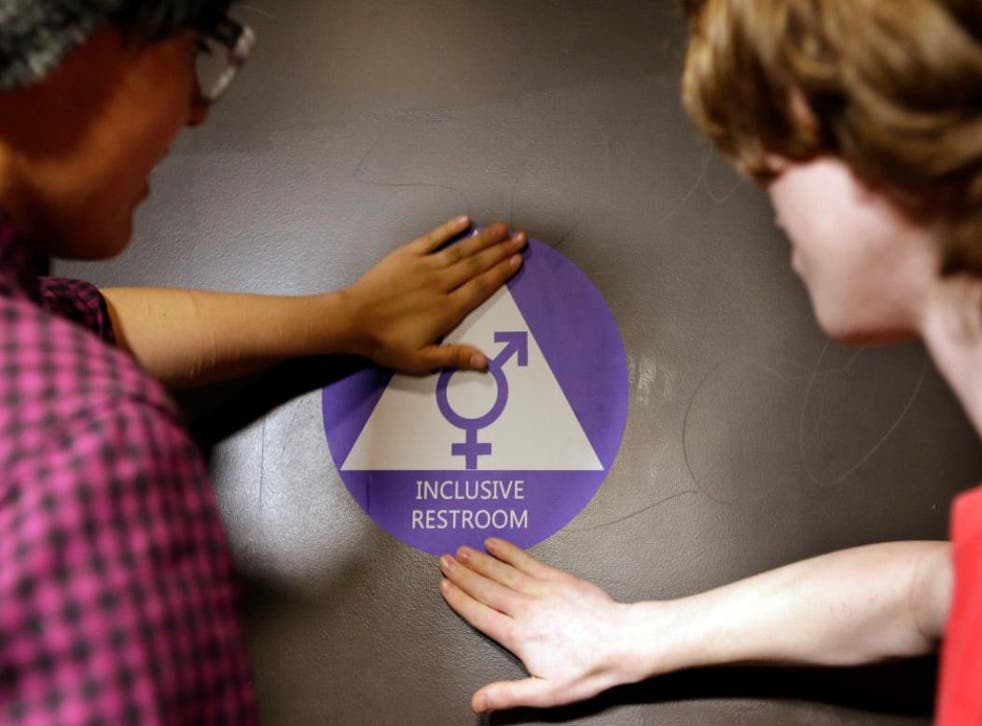 The Trump administration has rolled back federal guidelines that said transgender students should be allowed to use school bathrooms and locker rooms that match their gender identity.
Both the Justice and Education departments sent a letter to public schools on Wednesday saying the earlier directive written by the Obama administration caused confusion across the states.
While the new letter says the guidelines have been lifted, anti-bullying safeguards will remain in effect.
The Obama administration instructed public schools last year to allow transgender students to use the bathrooms matching their gender identity. The administration threatened to withhold federal funding if schools forced transgender children to use restrooms against their will.
North Carolina clashes with US over public restroom law

Show all 14
States and school districts will now have the power to interpret whether federal sex discrimination law applies to gender identity.
Transgender rights advocates have argued that the guidelines were necessary to protect transgender students. Reuters reports that a few hundred protesters gathered outside the White House on Wednesday night, waving rainbow flags and chanting, "No hate, no fear, trans students are welcome here."
James Esseks, the American Civil Liberties Union's LGBT project director, criticised the President and called on school districts to continue protecting the rights of their transgender students.
"Revoking the guidance shows that the president's promise to protect LGBT rights was just empty rhetoric. But the bottom line is that this does not undo legal protections for trans students, and school districts can and must continue to protect them and all students from discrimination," he said in a statement.
"School districts that recognise that should continue doing the right thing; for the rest, we'll see them in court. We will continue to fight for the rights and dignity of transgender youth, especially now that the Trump administration has decided to turn its back on them."
Register for free to continue reading
Registration is a free and easy way to support our truly independent journalism
By registering, you will also enjoy limited access to Premium articles, exclusive newsletters, commenting, and virtual events with our leading journalists
Already have an account? sign in