Trump claims Bill Clinton said 'far worse to me' amid storm over lewd remarks about women
'When you're a star, they let you do it. You can do anything. Grab them by the p****. You can do anything'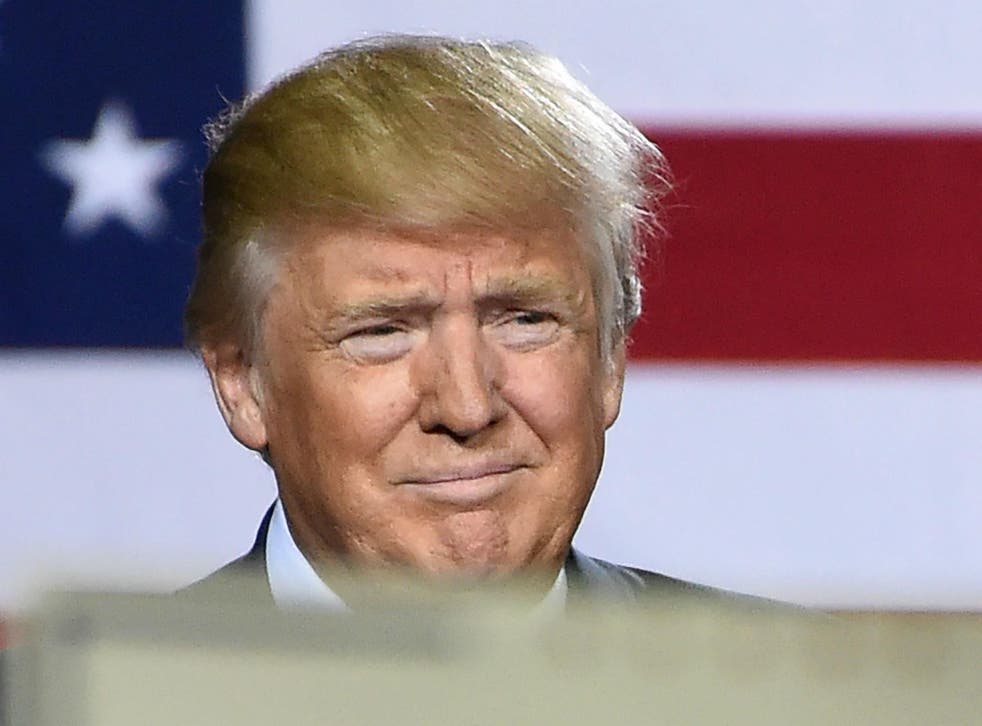 Donald Trump has claimed Bill Clinton had said "far worse to me" after a tape emerged of him making vulgar remarks about women and grabbing their private parts.
In the recording, made in 2005, the Republican presidential candidate is heard saying: "When you're a star, they let you do it. You can do anything. Grab them by the p****. You can do anything."
The conversation was made by a video camera as Mr Trump arrived on the set of the American TV soap opera Days of Our Lives.
In a statement issued by his campaign after the recording was published by The Washington Post, Mr Trump attempted to deflect criticism by pointing unspecified, alleged remarks by former Democratic President Bill Clinton, whose affair with Monica Lewinsky dogged much of his time in office.
Mr Trump said: "This was locker room banter, a private conversation that took place many years ago.
"Bill Clinton has said far worse to me on the golf course - not even close.
"I apologise if anyone was offended."
His immediate decision to say sorry contrasted with previous occasions when he has stood by controversial remarks about women.
However it was notable that he did not express regret or apologise for the actual words used, only if "anyone was offended".
In the video, Mr Trump is met by actress Arianne Zucker from Days of Our Lives.
Naked Donald Trump Statue Appears Across The States

Show all 11
"Whoa! I've got to use some Tic Tacs, just in case I start kissing her," he says as they arrive in a bus. "You know I'm automatically attracted to beautiful — I just start kissing them. It's like a magnet. Just kiss. I don't even wait."
During Mr Trump's cameo appearance on the show as himself, Zucker's character asks for a job, saying: "I think you'll find I'm a very willing employee. Working under you, I think, could be mutually beneficial."
But Mr Trump replies: "That's an interesting proposition. I'll get back to you."
Join our new commenting forum
Join thought-provoking conversations, follow other Independent readers and see their replies