Man who threatened to shoot Black family for moving into house jailed for two years
'This defendant terrorised an entire family by threatening to kill African American parents and their four children'
Graig Graziosi
Friday 27 November 2020 20:35 Comments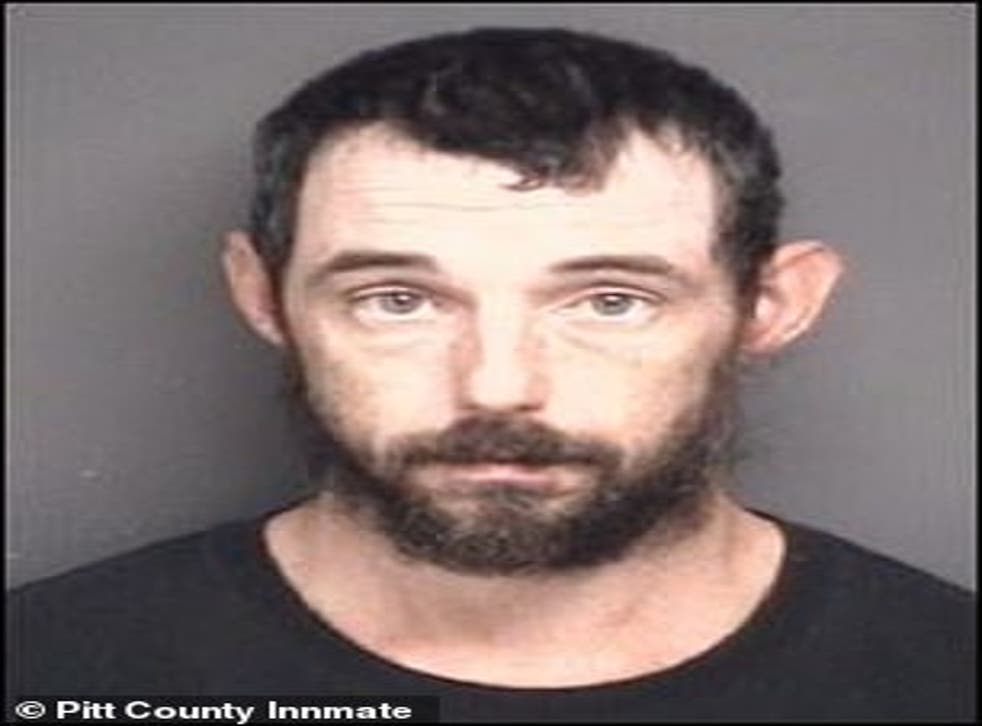 A North Carolina man who pleaded guilty to threatening to shoot a Black family for renting a home has been sentenced to more than two years in prison.
Douglas Matthew Gurkins, 34, pleaded guilty three months ago to threatening the family in 2014.
According to documents from the US Department of Justice, Gurkins will also be subject to three years of supervised release. He had faced a maximum sentence of 10 years in prison and fines of up to $250,000 but was given a much lighter sentence.
The state's assistant attorney general for civil rights, Eric Dreiband, said in a statement that Gurkins had "terrorised" the family because of their race. He said the DOJ will come down hard on people for committing that "kind of cruel terror."
"Part of what makes the United States free is the guarantee that we can live anywhere in this country without regard to the colour of our skin and without murderous threats directed at us and our children," he said. "This defendant terrorised an entire family by threatening to kill African American parents and their four children and others because of their race."
He said that the Gurkins' actions had "no place in the United States of America."
According to the Associated Press, there was no hometown listed for Gurkins and officials did not provide details on where the incidents took place.
Court documents said Gurkins drove to the family's home, yelled racial slurs at them and told them that they did not belong in the home. Gurkins then threatened to shoot the family - a mother and four children - and any other Black people who entered the home.
He also threatened the family with a metal rod, according to the documents.
The family moved out a few days after the incident.
Gurkins made similar threats toward two other Black families living in the same neighbourhood, according to a Justice Department news release.
He is facing a civil lawsuit for another alleged racist incident, according to federal court filings.
In that lawsuit, Gurkins is accused of threatening and intimidating another Black couple and yelling racial slurs at them.
Register for free to continue reading
Registration is a free and easy way to support our truly independent journalism
By registering, you will also enjoy limited access to Premium articles, exclusive newsletters, commenting, and virtual events with our leading journalists
Already have an account? sign in
Join our new commenting forum
Join thought-provoking conversations, follow other Independent readers and see their replies