'It'd be my honour': The Rock responds to poll showing 46% of people want him to run for president
'I don't think our Founding Fathers ever envisioned a six-four, bald, tattooed, half-Black, half-Samoan, tequila drinking, pick up truck driving, fanny pack wearing guy joining their club'
Harriet Sinclair
Saturday 10 April 2021 20:00 Comments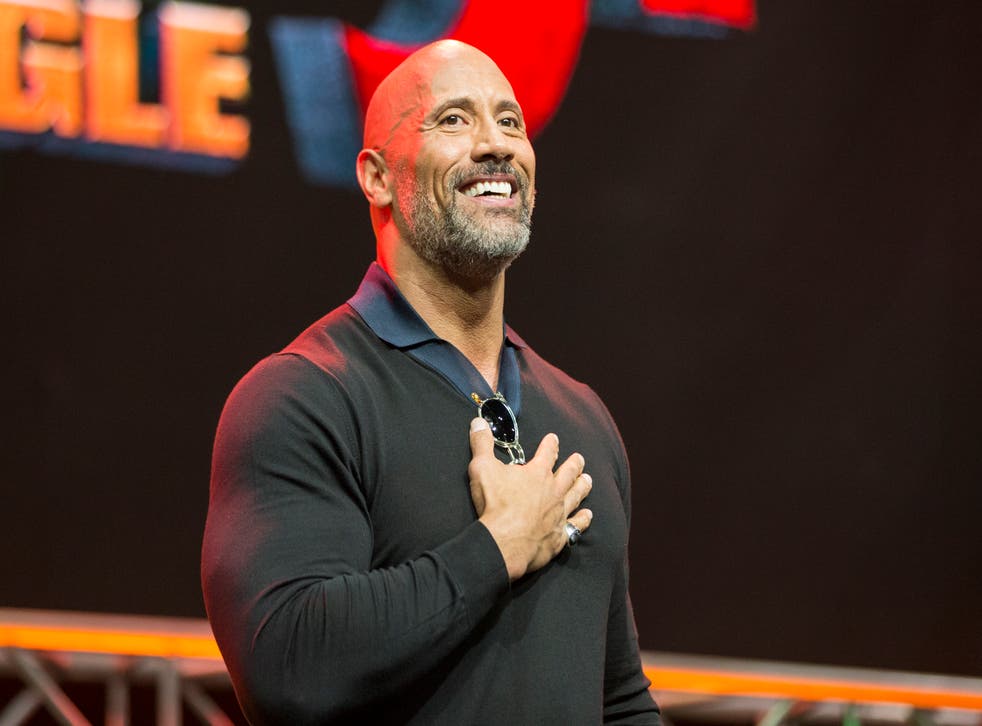 Leer en Español
Dwayne 'The Rock' Johnson has responded to a poll that suggests almost half of Americans would be keen to see him launch a presidential bid - describing the results of the survey as "humbling".
In a post to Instagram on Saturday, the film star and former wrestler shared an article featuring the quote: "At least 46 percent of Americans would support a presidential run from Dwayne 'The Rock' Johnson".
"Humbling," he wrote. "I don't think our Founding Fathers EVER envisioned a six-four, bald, tattooed, half-Black, half-Samoan, tequila drinking, pick up truck driving, fanny pack wearing guy joining their club – but if it ever happens it'd be my honour to serve you, the people."
The poll, from piplsay, asked 30,138 people their opinion on which celebrities they would like to see as president; with The Rock polling well as a future occupant of the White House.
The suggestion that the actor would make a move into politics is nothing new – Johnson has previously hinted that he would like to run for the White House, saying in an interview with Ellen DeGeneres in 2017 that he was "seriously" considering a political career.
Addressing his comments once again in 2021, the star confirmed that he would be keen to go into politics – that is, if that is what the public wanted.
"I would consider a presidential run in the future if that's what the people wanted," he told USA Today. "Truly I mean that, and I'm not flippant in any way with my answer. That would be up to the people ... So I would wait, and I would listen. I would have my finger on the pulse, my ear to the ground." 
Register for free to continue reading
Registration is a free and easy way to support our truly independent journalism
By registering, you will also enjoy limited access to Premium articles, exclusive newsletters, commenting, and virtual events with our leading journalists
Already have an account? sign in
Join our new commenting forum
Join thought-provoking conversations, follow other Independent readers and see their replies