Trump pardons cattle ranchers Dwight and Steven Hammond whose arson case inspired armed occupation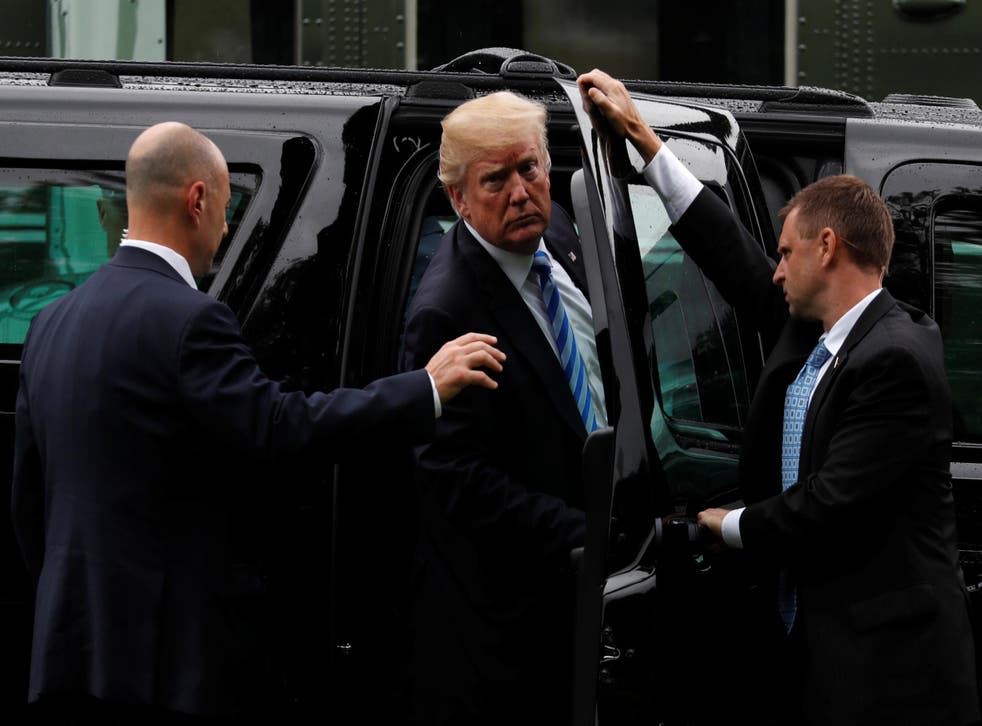 President Donald Trump has pardoned two ranchers whose arson case sparked the armed occupation of a national wildlife refuge in Oregon.
Dwight and Steven Hammond were convicted in 2012 of intentionally and maliciously setting fires on public lands. The arson carried a minimum prison sentence of five years, but a federal judge, on his last day before retirement, gave the father and son much lighter prison terms. Prosecutors later won an appeal and the Hammonds were re-sentenced to serve the mandatory minimum in October 2015.
That decision sparked a protest from Ammon Bundy and dozens of others, who occupied the Malheur National Wildlife Refuge near the Hammond ranch in southeastern Oregon from January to mid-February 2016, complaining the Hammonds were victims of federal overreach.
Bundy was arrested during a Jan. 26 traffic stop, effectively ending the armed stand-off with authorities. Another key occupier, Robert "LaVoy" Finicum, was fatally shot that day by Oregon State Police.
In a statement abut the pardon, White House Press Secretary Sarah Sanders said it was "unjust" that the Hammonds faced re-sentencing.
"The Hammonds are devoted family men, respected contributors to their local community, and have widespread support from their neighbours, local law enforcement, and farmers and ranchers across the West," Ms Sanders said in a statement. "Justice is overdue for Dwight and Steven Hammond, both of whom are entirely deserving of these Grants of Executive Clemency."
Trump says he may pardon boxing icon Muhammad Ali
The Hammonds, who received Mr Trump's eighth and ninth presidential pardons, previously distanced themselves from the violent protests during the Malheur National Wildlife Refuge occupation.
With the latest pardons, the president has used his power in granting executive clemency to a growing list of individual cases that reach national prominence. Mr Trump previously pardoned former Arizona Sheriff Joe Arpaio, who was found guilty of criminal contempt for willfully violating a court order to stop racial profiling.
He's also pardoned Alice Marie Johnson, a grandmother who was serving a lifetime sentence for a first-time drug offense, after reality TV star Kim Kardashian-West met with him in the Oval Office to discuss the case.
Oregon Republican Greg Walden, who represents the region in which the Hammonds ranch is located, celebrated the president's pardoning as a "win for justice."
"Today is a win for justice, and an acknowledgment of our unique way of life in the high desert, rural West," he said in a statement. "As ranchers across eastern Oregon frequently tell me, the Hammonds didn't deserve a five year sentence for using fire as a management tool, something the federal government does all the time."
Associated Press contributed to this report
Register for free to continue reading
Registration is a free and easy way to support our truly independent journalism
By registering, you will also enjoy limited access to Premium articles, exclusive newsletters, commenting, and virtual events with our leading journalists
Already have an account? sign in
Register for free to continue reading
Registration is a free and easy way to support our truly independent journalism
By registering, you will also enjoy limited access to Premium articles, exclusive newsletters, commenting, and virtual events with our leading journalists
Already have an account? sign in
Join our new commenting forum
Join thought-provoking conversations, follow other Independent readers and see their replies