Dylann Roof indicted with nine counts of murder and three of attempted murder over Charleston church shooting
The 21-year-old was detained in the aftermath of the attack on the historic church
Andrew Buncombe
Tuesday 07 July 2015 19:52 Comments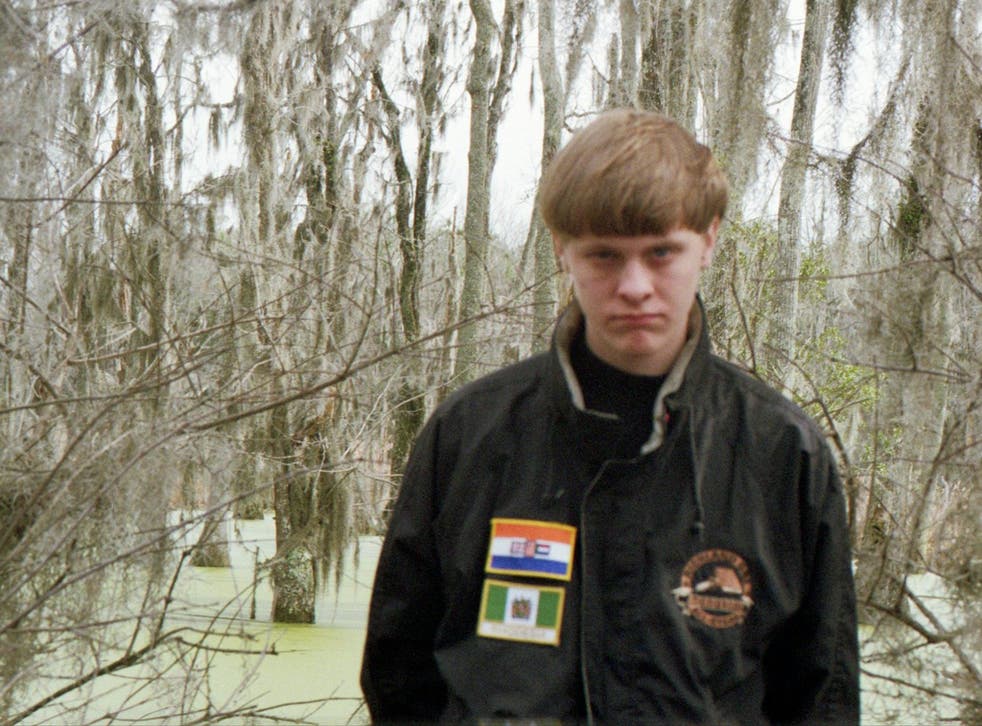 Dylann Roof, the 21-year-old detained in the aftermath of the shooting dead of nine church members, has been formally indicted with murder charges.
The Post and Courier newspaper said the young man had also been indicted with three counts of attempted murder in relation to three people who had survived the June 17 incident.
In the aftermath of the attack on the historic black church, a racist online manifesto - apparently penned by Mr Roof - was found online. It contained a racist screed and was accompanied by 60 photographs of Mr Roof, a number of them showing him posing with the Confederate flag and at Confederate Civil War sites.
Register for free to continue reading
Registration is a free and easy way to support our truly independent journalism
By registering, you will also enjoy limited access to Premium articles, exclusive newsletters, commenting, and virtual events with our leading journalists
Already have an account? sign in
Join our new commenting forum
Join thought-provoking conversations, follow other Independent readers and see their replies