Ebola: US declared free of deadly virus following New York doctor's recovery – as childbirth mortality rate rockets in west Africa
One in seven pregnant women could die in childbirth if west Africa's health crisis is not addressed, charities warn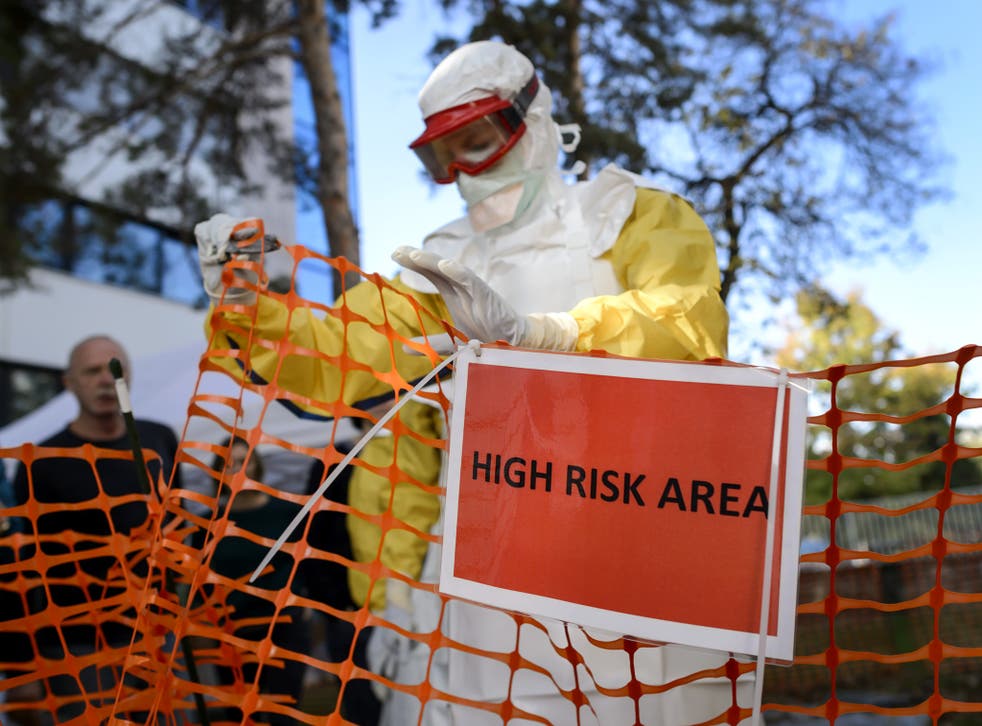 The US has been declared free of Ebola after a New York doctor was scheduled for release from hospital following his recovery, health officials have said.
But while America hailed its victory over the disease and called Dr Craig Spencer a "real hero", charities warned that a staggering one in seven pregnant women will die in childbirth if Ebola continues to spread in west Africa.
Highlighting the difference in fortunes between those in America's biggest city and those at the heart of the disease outbreak, New York mayor Bill de Blasio said Dr Spencer had "come back really strong" after the 33-year-old was treated in a specially-designed isolation unit at Manhattan's Bellevue Hospital, a designated Ebola treatment centre.
Meanwhile, a group of charities said that of the 800,000 women expected to give birth in Sierra Leone, Guinea and Liberia in the next 12 months, up to 120,000 could die because they are denied access to basic emergency care.
The men and women on the frontline against Ebola and other hazards

Show all 6
Korto Williams, head of ActionAid in Liberia, said there was now such a stigma surrounding any kind of medical emergency that many women were being left to give birth alone for fear that they might have Ebola.
Her charity is among 13 represented by the Disasters Emergency Committee (DEC) in the UK, which warned that the maternal mortality rate could increase by 20 times to 15 per cent if conditions do not improve in west Africa.
Ms Williams said the "horrendous prediction" of one in seven women dying in childbirth was a "worst case scenario" but added: "We have to do more to ... stop this coming true. We have to ensure that pregnant women get the care they urgently need or we will see the rate of maternal deaths skyrocket."
New Yorkers were shocked when, towards the end of October, it was revealed that Spencer travelled on the subway, ate out at a busy meatball restaurant and visited a bowling alley in the days before he tested positive for Ebola.
Though the WHO only officially declares countries free of Ebola after 42 days – twice the maximum incubation period for the disease – there are now no active cases in the US. Dr Spencer's fiancee and two friends were initially quarantined but were released and are being monitored along with hundreds of others.
Dr Spencer is expected to issue a statement but not take questions when he's released from the hospital later today. Mayor De Blasio said he had suffered a lot since his diagnosis on 23 October but that he was "a real hero". He said: "I'm sure he's a little weakened from the experience," adding that he is now "very, very healthy".
Register for free to continue reading
Registration is a free and easy way to support our truly independent journalism
By registering, you will also enjoy limited access to Premium articles, exclusive newsletters, commenting, and virtual events with our leading journalists
Already have an account? sign in
Register for free to continue reading
Registration is a free and easy way to support our truly independent journalism
By registering, you will also enjoy limited access to Premium articles, exclusive newsletters, commenting, and virtual events with our leading journalists
Already have an account? sign in
Join our new commenting forum
Join thought-provoking conversations, follow other Independent readers and see their replies