Ecuador earthquake: Dog dies from exhaustion after rescuing seven people from rubble
Dayko the labrador is believed to have suffered a heart attack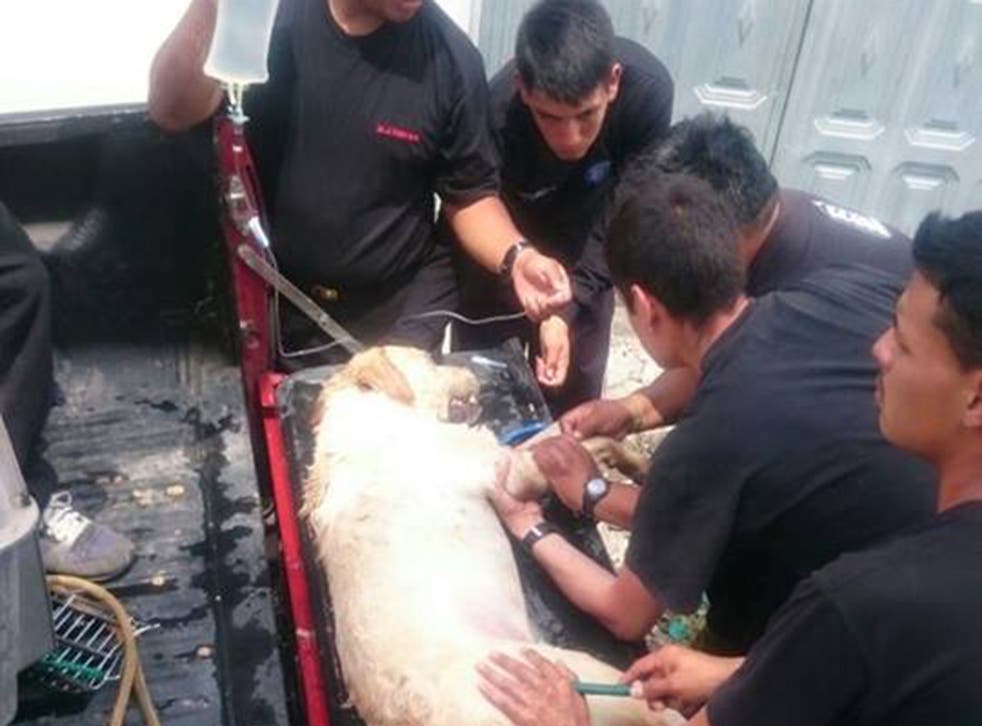 A rescue dog has died from exhaustion after reportedly saving seven people from rubble caused after a 7.8-magnitude earthquake struck Ecuador.
Dayko, a four-year-old Labrador Retriever, suffered heat stroke while hunting for people among destroyed buildings.
He subsequently suffered a heart attack and died despite efforts by veterinarians and firefighters to resuscitate him.
The rescue dog had been working with the fire service for three and a half hours when he died in one of the worst-affected areas, the coastal town of Pedernales.
Ibarra Fire Department said on its Facebook page: "We regret to inform you that today the [fire service] is in mourning because [we] just lost Dayko who participated in the work of searching in Pedernales.
"This four legged friend gave his life in the line of duty. Thank you Dayko for your heroic efforts in Pedernales and in various emergencies where you were present.
"You held high the name of the K9 unit."
Responding to criticism that they were working Dayko too hard, the fire department insisted the animal died from heat stroke due to dogs being inefficient controllers of body temperature.
Described as the worst in Ecuador's history, the earthquake on April 16 has left more than 600 people dead and a further 12,000 injured.
Join our new commenting forum
Join thought-provoking conversations, follow other Independent readers and see their replies