Women only report harassment 'from ugly men', Ecuador's president says
'But if the person is good-looking, they usually do not necessarily think that it is harassment'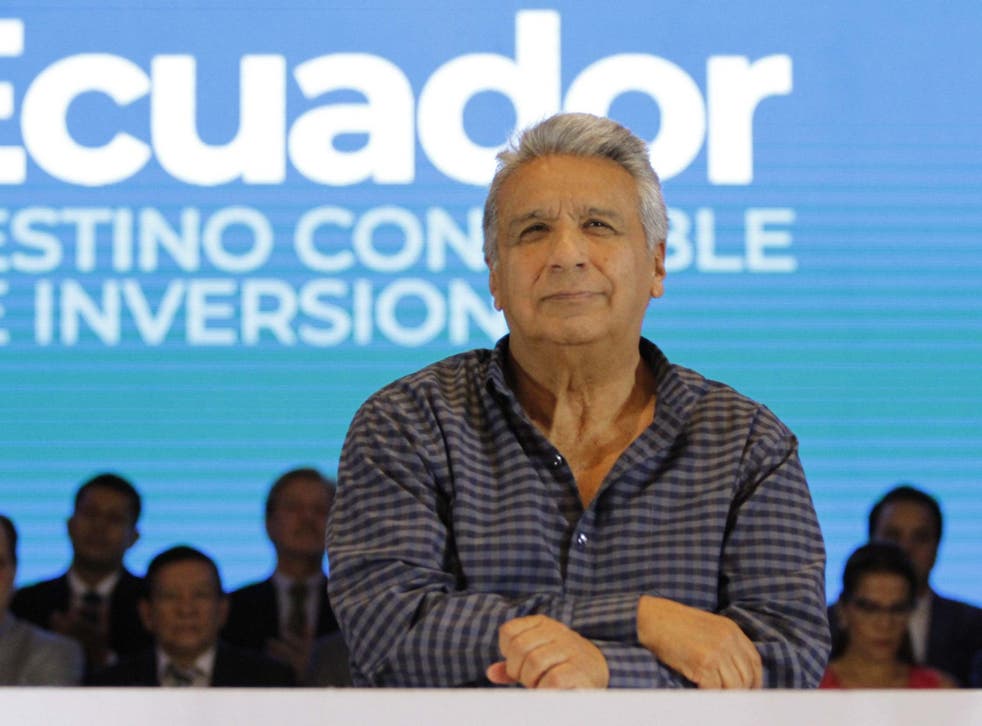 Ecuador's president Lenin Moreno has been criticised for saying women only report harassment "when it comes from an ugly person".
Mr Moreno made the comment at an economics conference in the city of Guayaquil on Friday, where he also said that men are "permanently subject to the danger of being accused of harassment".
According to local newspaper El Universal, he said that although it was "good" that women report harassment, he added that women sometimes "are angry with ugly people".
"That is to say that it is harassment when it comes from an ugly person," he explained. "But if the person is good-looking, they usually do not necessarily think that it is harassment."
Mr Moreno, 66, added: "Already, in the case of my age, it would not be harassment but sexual decline. Sometimes, we exaggerate things."
World news in pictures

Show all 50
A video of his comments during the conference, which was aimed at promoting private investments in the country, was shared widely on social media, sparking backlash.
One Twitter user wrote: "We are governed by a misogynist! Lenin Moreno is a mean, miserable, soulless human being."
Another said: "What a shame for the country to have Lenin Moreno as a 'president'."
Mr Moreno addressed the issue on Twitter on Saturday and said: "In my comment about harassment, I did not intend to minimise such a serious matter as violence or abuse.
"I apologise if it was understood that way. I reject violence against women in all its forms!"
According to data from United Nations Women, one in four women have experienced sexual violence in Ecuador.
In December, the United Nations special rapporteur Dubravka Simonovic noted in a report on Ecuador that the government's intention to reduce the budgets for the prevention of pregnancy in teenage girls and violence against women "would severely hamper any progress it would make in preventing and eradicating" the problem.
She wrote: "Given the high levels of overall violence against women and teen pregnancies in the country, this decision, if taken, would contribute to the violation of the human rights of women and girls."
Join our new commenting forum
Join thought-provoking conversations, follow other Independent readers and see their replies