Ecuador's Got Talent contestant Carolina Peña told she will never be successful without God
Teenager told: 'God can help you. God helps you be better.'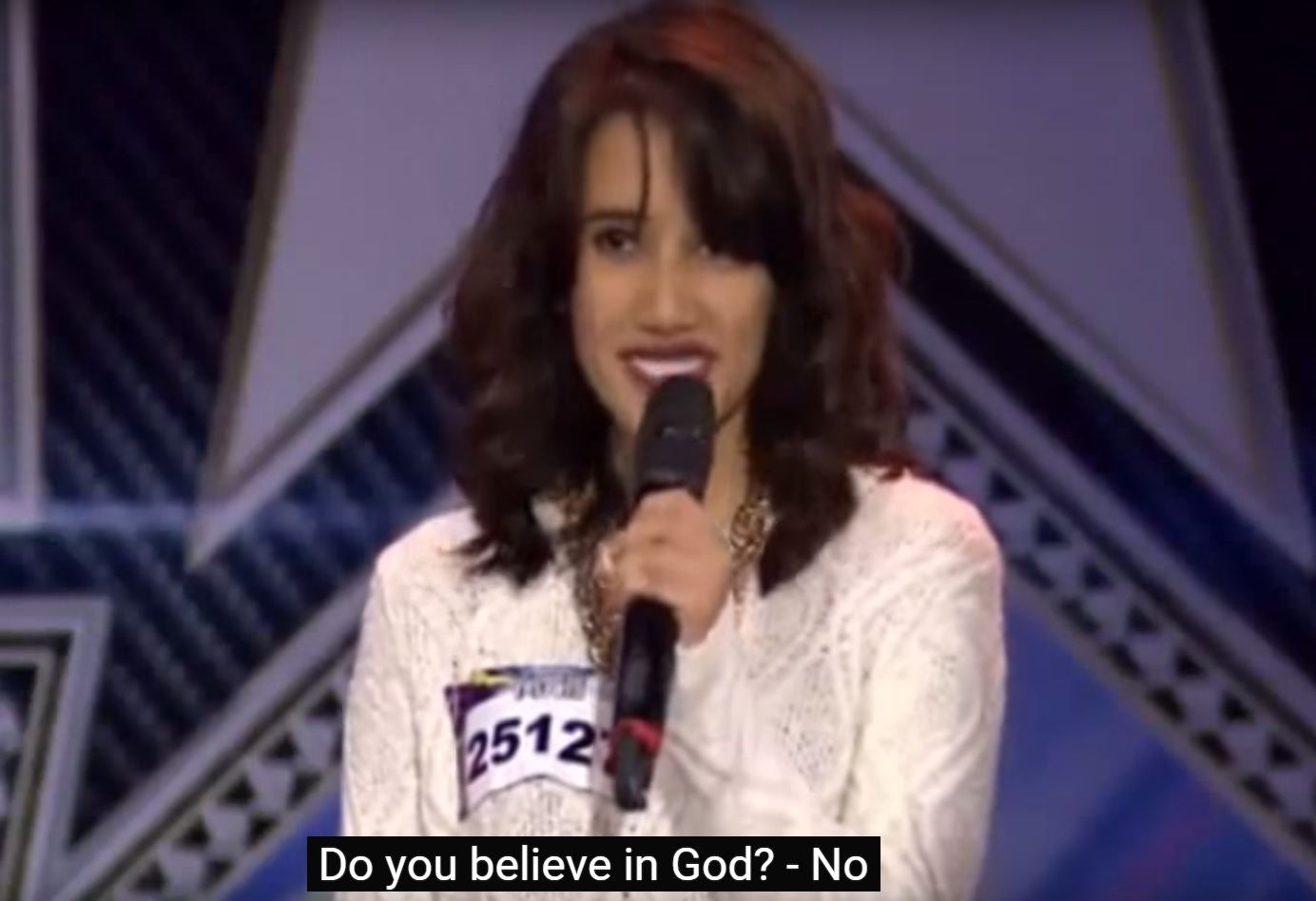 Judges on a South American version of Britain's Got Talent have been criticised after castigating a contestant who told them she did not believe in God.
Carolina Peña, a contestant on Ecuador's Got Talent, was asked after her audition if she believed in God.
When Miss Peña replied, "No", Maria Fernanda Rios, a singer, actress and model who has been a judge on the talent show for three years, said the 16-year-old would never be successful unless unless she believed in a deity.
She said: "God can help you. God helps you be better."
Fellow adjudicator Paolo Farias, who began her career as a model, joined the discussion by asking the teenager: "Why don't you believe in God? I'm curious."
Miss Peña said she had no reason to, to which Ms Farias replied: "Then where do we come from?"
A third judge, the singer Wendy Vera, told Miss Peña: "I believe that you are 16 years old and I think that you have had a pretty good life so far, but there will come a time when you will suffer and the only thing that will help you get through is the amazing love of God."
Miss Peña's father, who watched his daughter's audition backstage, also said he hoped the teenager would change her beliefs.
Only the director, producer and comedian Fernando Villarroel, who joined the programme's panel this year, refused to question Miss Peña saying: "I believe that religion or belief is one thing and artistic talent is another thing."
The judges clarified they were not discriminating against Miss Peña but giving her advice, although The Association of Ecuadorian Atheists have called for a "careful review" of the show's content.
Disgruntled YouTube commenters have also expressed anger at how Miss Peña was spoken to during the programme.
One said: "This is truly an attack that should be reported and publicly punished. Freedom of religion and the absence of religion should be respected."
Another argued: "It's very disappointing that you are judging her for irrelevant stuff in this competition, like her religion... they are nobody to give lessons about religion, this is a very universal and sensitive topic."
Despite the judge's qualms regarding Miss Peña's religious beliefs, she was still voted through to the next round of the competition with three 'yes' votes from the judges.
Join our commenting forum
Join thought-provoking conversations, follow other Independent readers and see their replies