Ed Henry: Fox News fires anchor after sexual misconduct allegation
'Fox News Media strictly prohibits all forms of sexual harassment, misconduct, and discrimination,' the company says in an email to employees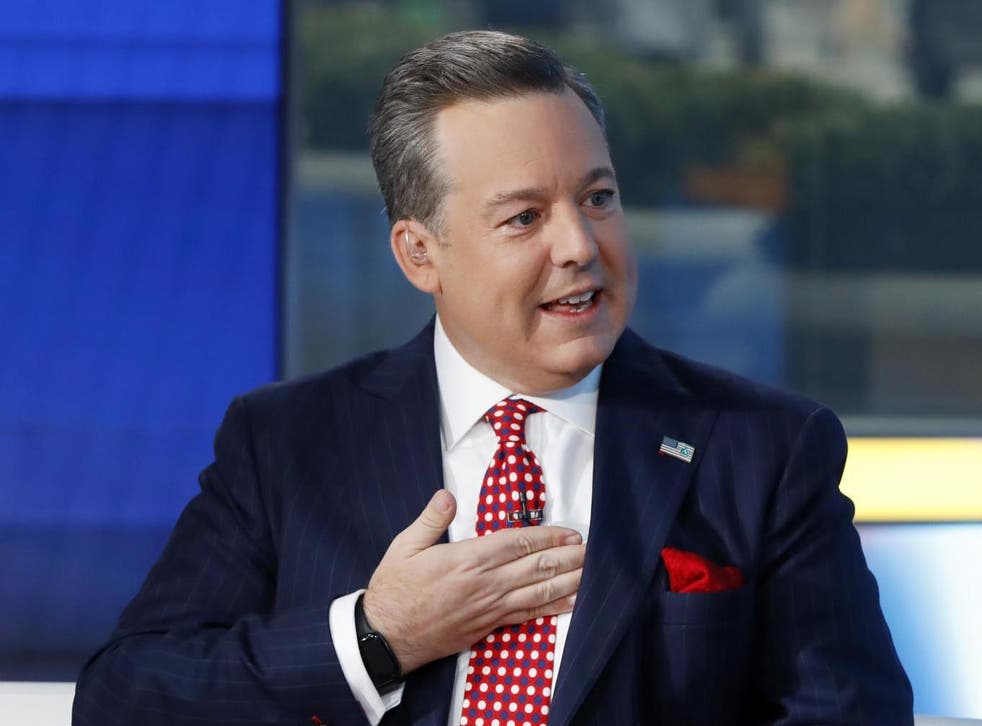 Fox News anchor Ed Henry has been terminated by the cable news network following an investigation into allegations of sexual misconduct.
The termination was announced to Fox News employees in an email on Wednesday morning from CEO Suzanne Scott and President & Executive Editor Jay Wallace.
In the email, it stated the company received a complaint on 25 June from a former employees attorney alleging sexual misconduct years ago from Henry. Fox News obtained an independent, outside law firm to investigate the claims, and the company then terminated Henry following the investigation.
"Ed was suspended the same day and removed from his on-air responsibilities pending investigation. Based on investigative findings, Ed has been terminated," the executives said in the email.
"Fox News Media strictly prohibits all forms of sexual harassment, misconduct, and discrimination. We will continue striving to maintain a safe and inclusive workplace for all employees," the statement added.
Henry was a rising star in Fox News after first joining the cable news network in 2011 when he left CNN. He was promoted to co-anchoring three hours of Americas Newsroom, the network's morning news program, in December 2019. Prior to the promotion, he worked as the network's chief national correspondent and occasionally served as a guest co-host on Fox & Friends Weekend.
The news anchor faced misconduct allegations previously in 2016.
Henry was sidelined briefly in May 2016 after a tabloid report alleged an extramarital affair with a woman in Las Vegas. Roger Ailes, who was the CEO of Fox News at the time, even released a statement against Henry stating "this raises serious questions about Ed's lack of judgment, especially given his position as a journalist."
The news anchor reportedly reached an agreement with Ailes to allow him to stay on with the network after taking a few months off.
Months later, Ailes was ousted out of the cable network after multiple sexual misconduct allegations surfaced against him, showing a deep-rooted problem within Fox News. In the statement to employees on Tuesday, the executives made it clear that the culture was being cleaned up.
"As all of you know, in January 2017 we overhauled our entire Human Resources operation ... we encourage any employee who has a sexual harassment, discrimination, or misconduct complaint of any form to report it immediately," Scott and Wallace said.
Fox News will return to rotating anchors to host alongside co-anchor Sandra Smith on Americas Newsroom.
The Independent contacted Fox News for a statement regarding the termination of Henry.
Register for free to continue reading
Registration is a free and easy way to support our truly independent journalism
By registering, you will also enjoy limited access to Premium articles, exclusive newsletters, commenting, and virtual events with our leading journalists
Already have an account? sign in
Register for free to continue reading
Registration is a free and easy way to support our truly independent journalism
By registering, you will also enjoy limited access to Premium articles, exclusive newsletters, commenting, and virtual events with our leading journalists
Already have an account? sign in