Edward Snowden and wife apply for Russian citizenship ahead of son's birth
The whistleblower says he wants to avoid separation from his family 'in an era of pandemics and closed borders'
Madeline Roth
Monday 02 November 2020 19:23 Comments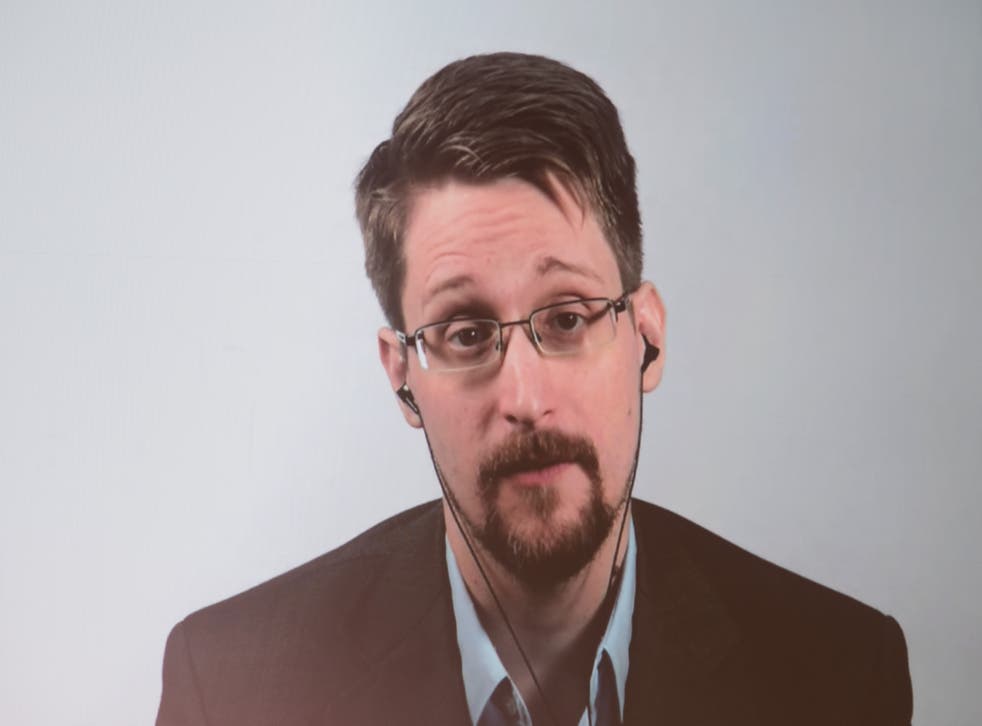 Former US National Security Agency contractor Edward Snowden has announced that he and his wife are applying for Russian citizenship in an effort to ensure their family will be together following the birth of their first child.
Snowden's wife Lindsay Mills, an American who has been living with him in Russia, announced last week that the couple are expecting their first child, a boy, in December.
Snowden tweeted that he and Mills will not renounce their US citizenship.
"After years of separation from our parents, my wife and I have no desire to be separated from our son," he wrote. "That's why, in this era of pandemics and closed borders, we're applying for dual US-Russian citizenship."
He continued, "Lindsay and I will remain Americans, raising our son with all the values of the America we love — including the freedom to speak his mind. And I look forward to the day I can return to the States, so the whole family can be reunited. Our greatest wish is that, wherever our son lives, he feels at home."
Mills revealed her pregnancy on Instagram last week by writing, "A long time in the making. Our greatest collaboration coming soon."
Snowden, who has been living in Moscow since 2013, fled to Russia after leaking classified documents detailing the NSA's expansive domestic and foreign surveillance programs. He has been accused of espionage and theft of government property in the US, and American authorities have long wanted Snowden to return to his birth country to face a criminal trial. Snowden said last year that he would return to the US only if he is guaranteed a fair trial.
Snowden's application for citizenship comes just weeks after he was granted permanent residency in Russia. He is benefiting from an immigration reform signed into law by Vladimir Putin earlier this year that allows foreigners to receive a Russian passport without having to renounce their citizenship to another country.
Snowden's Russian lawyer has said the process of preparing the necessary paperwork for the whistleblower's dual citizenship will begin soon.
Register for free to continue reading
Registration is a free and easy way to support our truly independent journalism
By registering, you will also enjoy limited access to Premium articles, exclusive newsletters, commenting, and virtual events with our leading journalists
Already have an account? sign in
Join our new commenting forum
Join thought-provoking conversations, follow other Independent readers and see their replies