Eerie images show America's deserted theme parks, abandoned shopping malls and forsaken train stations
Seph Lawless has been documenting Americas most abandoned places for 20 years
Loulla-Mae Eleftheriou-Smith
Tuesday 07 June 2016 16:10 Comments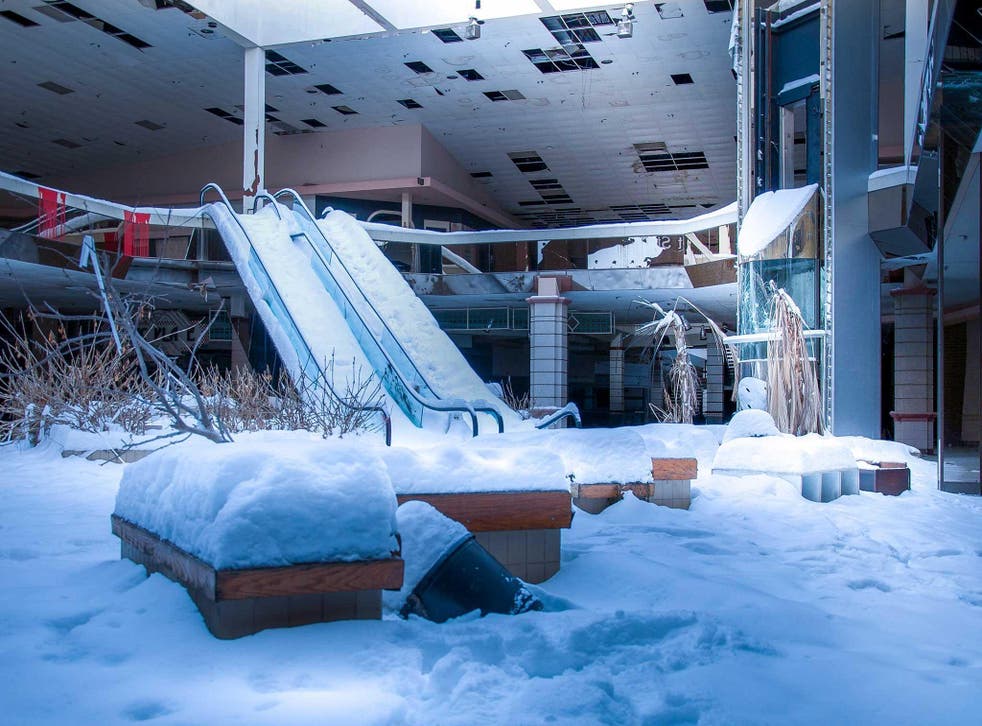 Eerie images of America's most abandoned places, from theme parks to shopping malls and stadiums, have been documented by one photographer hoping to raise awareness of the spaces left behind.
Shopping malls once teeming with people are shown empty with indoor escalators covered in snow, the interior of a once grand theatre is seen empty and derelict, and the busy theme parks of old are seen as a pile of lifeless rubbish and abandoned machinery.
Seph Lawless – who operates under a pseudonym due to the illegal nature of his work – has spent 20 years documenting Americas most abandoned places. He said "the goal is to raise awareness of the social and economic ills that plague my country".
"I consider myself an activist before an artist. I believe it's the artist's responsibility to raise awareness or to challenge the viewer through their artwork, encouraging the viewer to become more engaged with important issues that affect us all," he said.
He said he has also been the recipient of several lawsuits and been arrested on a number of occasions while carrying out his work.
Mr Lawless's work is to be featured in a new reality television show called Abandoned, appearing on Viceland. "The first episode takes viewers through an average day of my work and explores some of the most hauntingly beautiful ruins across the US," he added.
Eerie images show America's deserted theme parks, abandoned shopping malls and forsaken train stations

Show all 20
The artist is also branching into drone footage and increasing the amount of 360 videos he creates of abandoned spaces.
Register for free to continue reading
Registration is a free and easy way to support our truly independent journalism
By registering, you will also enjoy limited access to Premium articles, exclusive newsletters, commenting, and virtual events with our leading journalists
Already have an account? sign in
Join our new commenting forum
Join thought-provoking conversations, follow other Independent readers and see their replies