'El Chapo' Guzman has been extradited to the US
The convicted drug lord was recaptured last year 
Andrew Buncombe
Washington DC
Friday 20 January 2017 00:06 Comments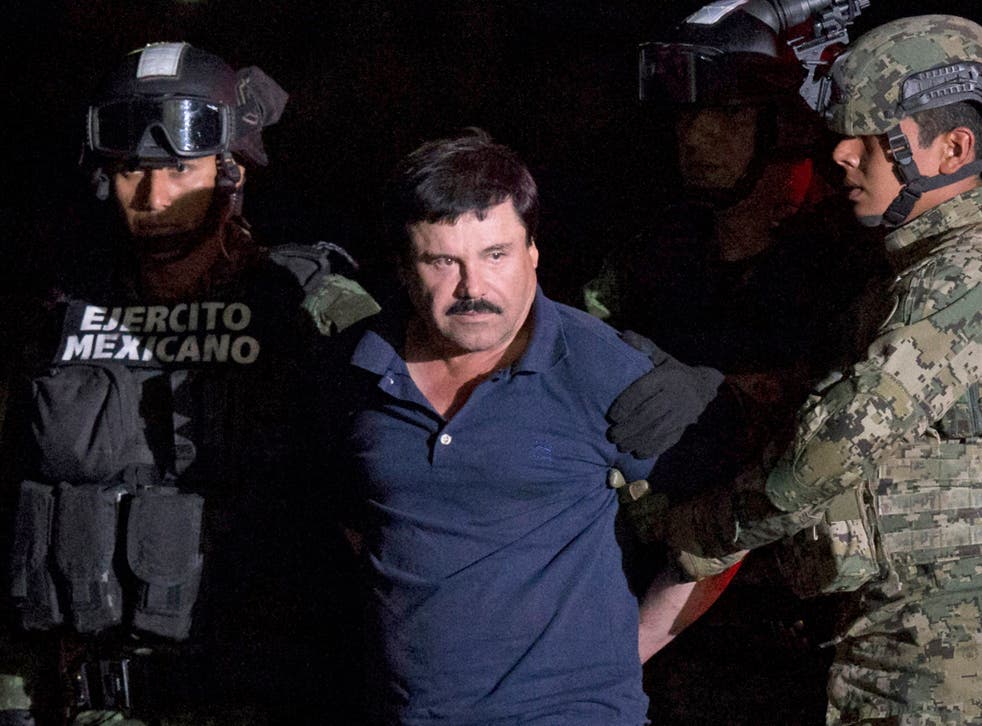 Mexican drug lord Joaquin "El Chapo" Guzman - one of the most most notorious narcotics kingpins - has been extradited to the United States.
According to a statement by the Mexican Foreign Ministry, authorities handed over the head of the Sinaloa cartel on the eve of Friday's inauguration of President-elect Donald Trump.
Guzman and other cartel leaders were indicted in 2009 in US District Court in Brooklyn, New York, on charges of conspiring to import more than 264,000 pounds of cocaine into the United States between 1990 and 2005, CNN said.
Mexican judge who heard El Chapo's appeal killed while out jogging
The alleged traffickers are accused of sharing drug transportation routes and obtaining their drugs from various Colombian drug organisations.
Guzman also faces charges in Arizona, California, Texas, Illinois, New York, Florida and New Hampshire.
The Associated Press said that two US officials confirmed that the convicted man had been handed over to American custody.
One official said the US Drug Enforcement Administration took custody of Guzman in Ciudad Juarez, across the border from El Paso, Texas, and a plane carrying him departed for New York at 5.31pm Eastern time.
The convicted Sinaloa cartel boss has been held most recently in a prison near Ciudad Juarez. He was recaptured a year ago after escaping from a second maximum-security prison through a tunnel dug to his cell. He had fought extradition since then.
Register for free to continue reading
Registration is a free and easy way to support our truly independent journalism
By registering, you will also enjoy limited access to Premium articles, exclusive newsletters, commenting, and virtual events with our leading journalists
Already have an account? sign in
Join our new commenting forum
Join thought-provoking conversations, follow other Independent readers and see their replies