El Chapo lawyer dismisses fears over prison escape: 'Mr Guzman has no special vision'
The attorney called the confinement a violation of the eighth amendment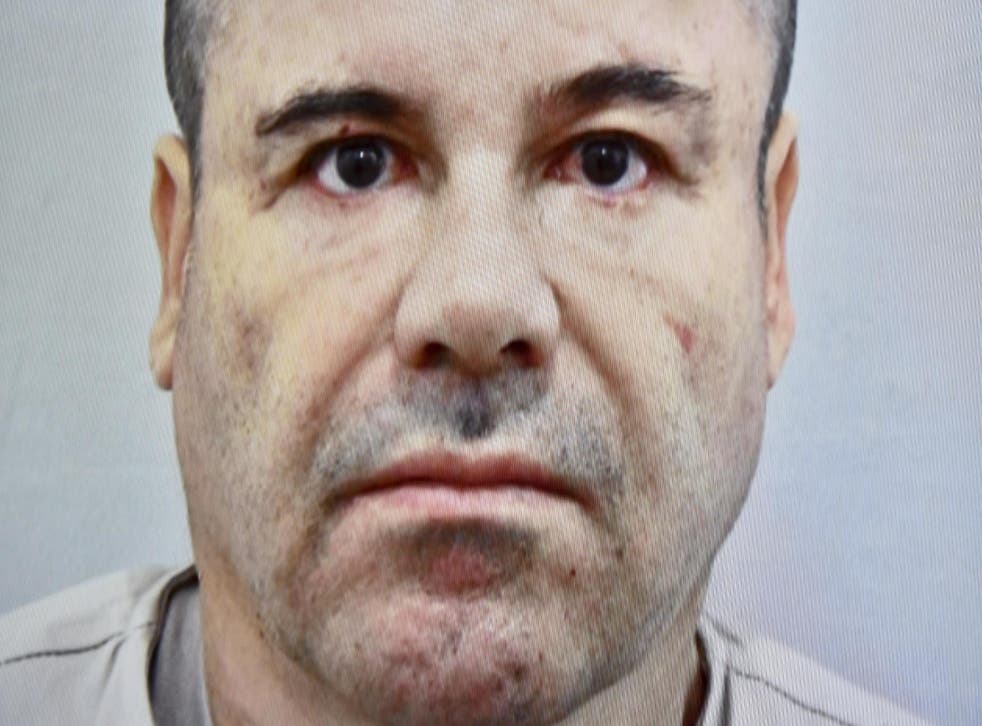 A lawyer for Joaquin "El Chapo" Guzman said that the Mexican drug lord should be allowed on his prison's roof for exercise, saying he has no "special vision" to see faraway rooftops and attempt an escape.
In a court filing on Sunday, Mariel Colon, an attorney for Mr Guzman, asked a Brooklyn federal judge to allow his client two hours a week of outdoor exercise.
He called Mr Guzman's solitary confinement, which offers no exposure to sunlight or fresh air, "unnatural and inhumane."
Reuters reports that Mr Colon first raised concerns about his client's conditions in Manhattan's Metropolitan Correctional Center on 11 May, in a letter to US District Judge Brian Cogan requesting the outdoor exercise.
On 23 May, prosecutors denied the request, citing the fact that the only outdoor exercise area for high-risk inmates was on the roof. They believed Mr Guzman, who escaped twice from high security prisons in Mexico, could signal to accomplices in nearby buildings, in pursuit of an escape plan.
They also cited an unsuccessful 1981 escape attempt at the same jail, in which a prisoner's accomplices attempted to bail out the prisoner by hijacking a helicopter, ramming it into the rooftop's metal cage, and throwing him a pistol.
In response, Mr Colon called the current confinement as violation of the eighth amendment of the US Constitution, which prohibits cruel and unusual punishment.
He also noted that Mr Guzman is forbidden from communicating with anyone but his lawyers, and said that his client did not have special powers to escape from the rooftop on his own.
"Mr Guzman has no special vision," Mr Colon confirmed.
Inside Mexico's top drug lord El Chapo's hideout

Show all 4
He added: "The government should not be allowed to claim that it is okay to violate a defendant's constitutional rights because of a design flaw in the building."
Mr Guzman was convicted on 12 February of trafficking tons of cocaine, heroin, and other drugs into the United States as leader of the Sinaloa Cartel. He is currently awaiting sentencing.
Register for free to continue reading
Registration is a free and easy way to support our truly independent journalism
By registering, you will also enjoy limited access to Premium articles, exclusive newsletters, commenting, and virtual events with our leading journalists
Already have an account? sign in
Register for free to continue reading
Registration is a free and easy way to support our truly independent journalism
By registering, you will also enjoy limited access to Premium articles, exclusive newsletters, commenting, and virtual events with our leading journalists
Already have an account? sign in
Join our new commenting forum
Join thought-provoking conversations, follow other Independent readers and see their replies