Election recount: Jill Stein supporters file challenges in 100 Pennsylvania precincts
The Green Party leader is seeking to force a recount in three states 
Andrew Buncombe
New York
Monday 28 November 2016 18:54 Comments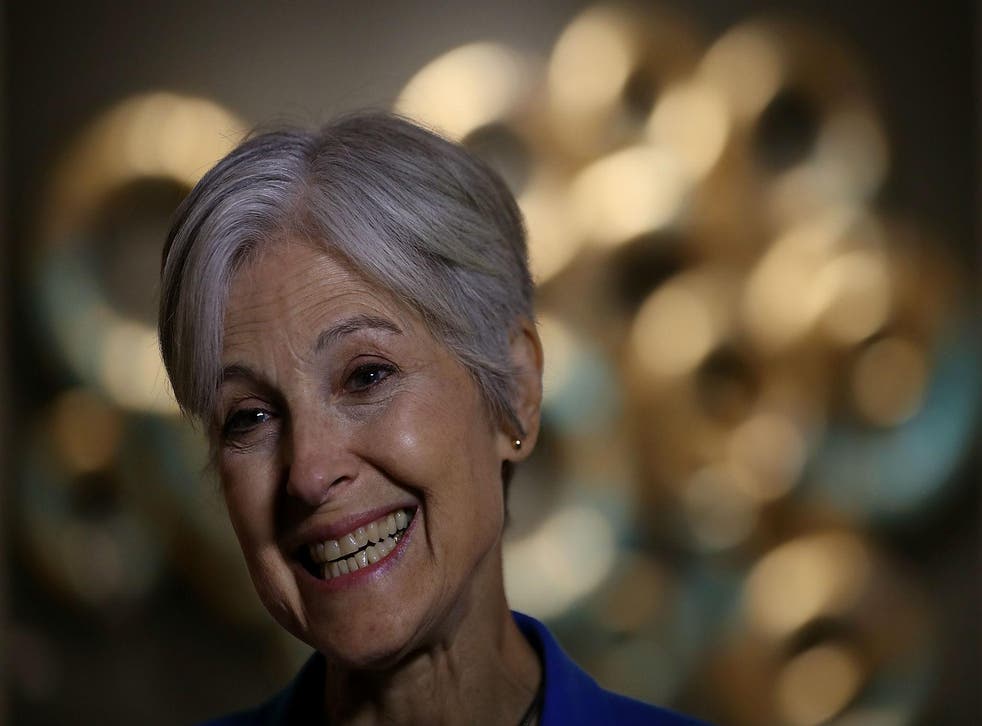 Supporters of Green Party leader Jill have filed election challenges in more than 100 precincts in Pennsylvania. The campaign has also gone to court to extend the deadline from Monday in order make challenges in more districts.
"The Stein recount effort is mobilising concerned voters across Pennsylvania to request recounts in their precincts," Ms Stein campaign manager David Cobb told Politico in a statement.
"Additionally, the campaign filed a legal petition in state court today on behalf of 100 Pennsylvania voters to protect their right to substantively contest the election in Pennsylvania beyond the recounts being filed by voters at the precinct level."
He added: "This petition will allow the campaign to pursue a full statewide recount in Pennsylvania if precinct-level recounts uncover any irregularities or tampering."
The efforts in Pennsylvania follow the Green Party leader's filing of ballot recount request in Wisconsin last Friday. The campaign intends to file a similar action in Michigan.
On Saturday, Ms Clinton's campaign confirmed that it was supporting the effort to recount some votes in Michigan, Wisconsin and Pennsylvania.
Bernie Sanders says 'no one expects profound change' from recount
Writing on Medium, the Clinton campaign's chief legal advisor, Marc Elias, said a decision had been taken to participate even though it had found no evidence itself of any hacking of the voting systems in any of the states, as some have suggested.
"Because we had not uncovered any actionable evidence of hacking or outside attempts to alter the voting technology, we had not planned to exercise this option ourselves, but now that a recount has been initiated in Wisconsin, we intend to participate in order to ensure the process proceeds in a manner that is fair to all sides," he wrote.
In Pennsylvania, which has 20 Electoral College votes, Mr Trump won by roughly 68,000 votes, and in Wisconsin, which has ten such votes, his margin was even smaller: just 27,000. Michigan, which carries 14 votes, was called for Mr Trump on Monday, with the difference between the two candidates amounting to fewer than 12,000.
Mr Trump has denounced the recount effort and accused Ms Clinton, who beat him in the popular vote by more than two million votes, of hypocrisy.
Register for free to continue reading
Registration is a free and easy way to support our truly independent journalism
By registering, you will also enjoy limited access to Premium articles, exclusive newsletters, commenting, and virtual events with our leading journalists
Already have an account? sign in
Join our new commenting forum
Join thought-provoking conversations, follow other Independent readers and see their replies