Hunter who shot dead two elephants hits back as company swamped by fury from animal lovers
'What on earth did this precious little baby do to deserve a shot in the forehead? His body folded in on itself'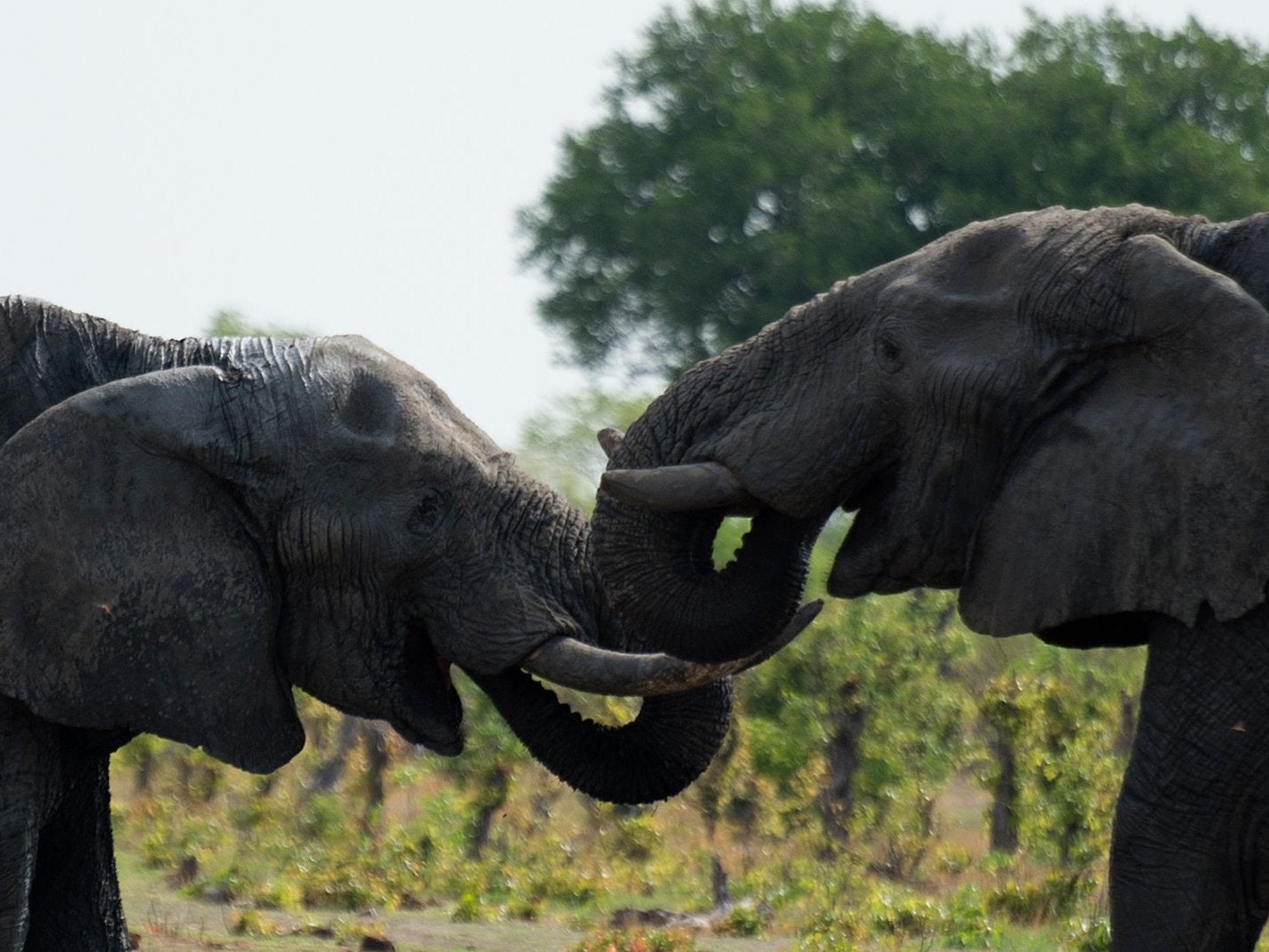 A hunter who who shot dead two elephants with his friend has seen his company's website and social media sites swamped with furious messages.
Photos of Mike Jines standing over the corpses alongside his friend Max "Buzz" Delezenne, have gone viral on social media, prompting anger from thousands of users.
TopGen Energy in Georgia, US, where Mr Jines is a partner, has been inundated with angry responses given a string of "doesn't recommend" Facebook ratings.
Many called for the hunting to be banned.
Mr Jines and professional hunter Mr Delezenne have been accused of killing two baby elephants during a "trophy" hunt in Zimbabwe in October.
Campaigners call on Indian PM to end torture of captive elephants
Show all 11
But the 60-year-old businessman claimed he killed the elephants in self-defence after they charged at him.
He said critics were misinterpreting events and he had received death threats.
Thousands of social media users have condemned the killings, calling the act "heartless" and "sick".
Xpose Trophy Hunting tweeted: "What on earth did this precious little baby do to deserve a shot in the forehead? His body folded in on itself, so sad... Heartbreaking and infuriating."
Molly Brown replied: "My heart is broken and my body is sick from seeing these images."
Another user wrote: "That's one of the saddest photos I've ever seen."
Didgy Sencer wrote on Facebook: "Fire Mike Jines. Elephants have strong family ties. He robbed a family of its children... Trying be a big man by going after baby animals with a high-powered gun? Wow, what a man!"
Sharon Walters said he "didn't have to pose" with the dead animals, saying he was on a hunting safari, and called for him to do voluntary work for nature and make a financial contribution to an elephant charity.
Some posts gave email addresses for TopGen Energy and Mr Jines, urging people to complain.
A petition with about 90,000 signatures, urging people to email the company, says: "He got caught and now he is trying to save himself from the Palmer effect (the backlash the killer of Cecil the Lion faced). Good luck with that, Jines. Remember, God hates a coward."
Mr Jines told the CBS46 news channel that the elephants were mature, not juveniles, and had charged unprovoked.
He said the animals were shot in full compliance with laws and regulations.
"While I can appreciate hunting can be polarising and that views can vary materially, I am sure you can appreciate what it is like to deal with the vitriol, particularly when the underlying information in this case is inaccurate," he said.
Support free-thinking journalism and attend Independent events
The link to Mr Jines's profile on Safari Club International Houston website appears to be broken or have been removed but it said he was a member of "other hunting, conservation and outdoors" groups.
In 2014 when US Fish and Wildlife Service (USFWS) officials banned imports of hunted elephants, a Mike Jines was among those objecting.
"Without a strong show of outrage by hunters, the USFWS will just be emboldened to continue down the path of nibbling away at the rights of sport hunters," he wrote.
Join our commenting forum
Join thought-provoking conversations, follow other Independent readers and see their replies