Elephants to perform final show at Ringling Bros. Circus
The highly criticized show will finally come to an end on Sunday.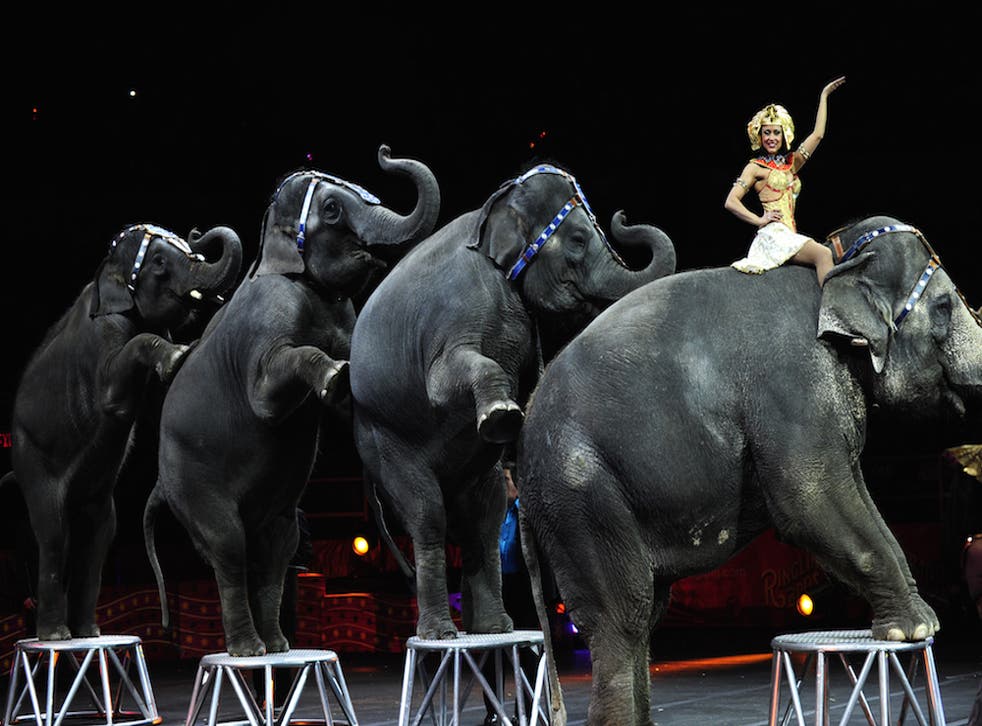 After 146 years, the Ringling Bros. and Barnum & Bailey Circus will retire their performing elephants on Sunday, after decades of criticism over how the circus trains and houses their animals.
Feld Entertainment, the circus' parent company, made the announcement back in January announcing the decision to end the show and send the retired elephants to the 200-acre Center for Elephant Conservation center in Polk City, Florida this month.
The company said the decision was purely made for economic reasons — the cost of caring for the 11 touring elephants amounts to nearly $65,000 a year — but animal advocates have criticized the Ringling Bros. Circus for decades over their use of performance animals.

Rachel Mathews, animal law enforcement counsel at the PETA Foundation, said that pulling the elephants from shows is not enough.
"Ringling Bros. is pulling elephants off the road because of failing financial returns from a public that lost a taste for abusive elephant acts long ago and legislatures that are banning them on the grounds of cruelty. The circus is making this concession in an attempt to increase ticket sales, but it's not enough," Mathews said in a statement provided to The Independent.
"Pulling elephants off the road only to chain them at night on a breeding farm and continuing to force tigers, bears, and other animals to live in cages that are barely bigger than they are won't stop either the protests or the public outcry."
The Humane Society previously said that more than one dozen circuses in the United States continue to use elephants in their shows: "We hope that Ringling will do the right thing and retire these majestic animals to a sanctuary."
The Ringling Bros. and Barnum & Bailey Circus will perform their final show in Providence, Rhode Island, the show will stream live on Facebook and at Ringling.com at 7:45pm ET.