Ellen Pao gender discrimination case: former Silicon Valley employee faces $1m legal bill - unless she agrees to drop her claim
The case focussed a bright spotlight on the inner workings of a major capital investment firm
Andrew Buncombe
Friday 24 April 2015 17:07 Comments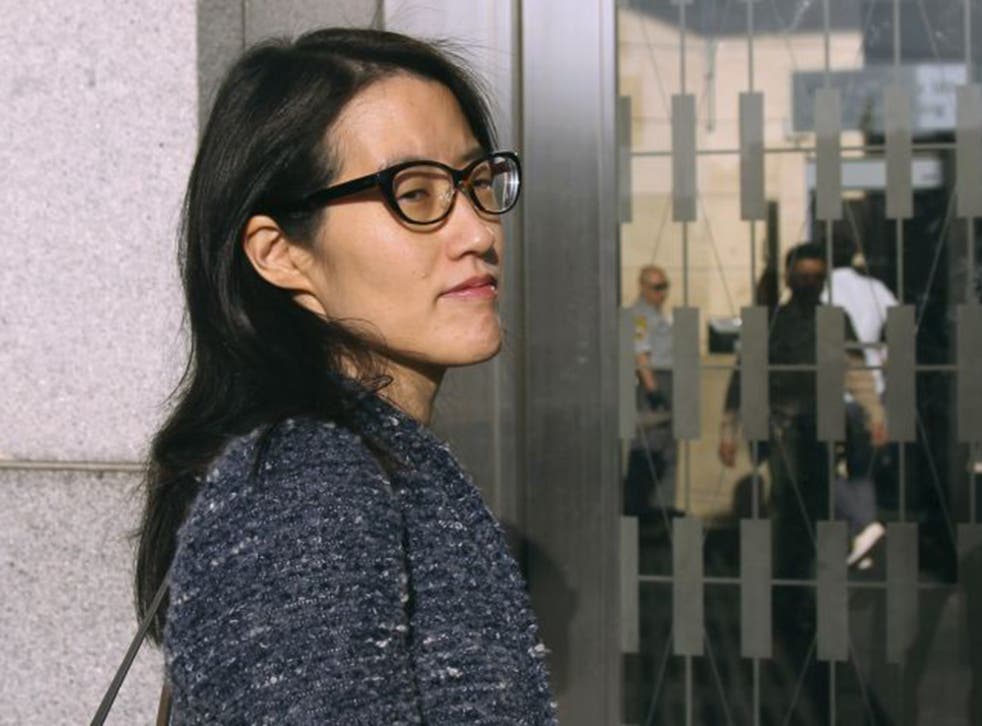 Ellen Pao the woman who lost a high-profile Silicon Valley lawsuit claiming gender discrimination, faces a legal bill up to $1m – unless she agrees not to appeal the verdict.
Ms Pao, who had accused Kleiner Perkins Caufield & Byers (KPCB) of discrimination and operating a "boys club", lost in her legal bid to secure up to $16m in compensation.
This week, in papers filed at the California Superior Court in San Francisco, KPCB said it had spent a total of $972,815 in witness fees and deposition and court reporter costs – a sum it could seek from Ms Pao. However, the company said it would not seek the payment from her, if she agreed not to appeal the case.
In a statement, KPCB spokesperson Christina Lee confirmed the proposal.
"KPCB has offered to waive all legal costs due to the firm should Ellen Pao choose to bring this legal matter to a close," she said.
"We believe that women in technology would be best served by having all parties focus on making progress on the issues of gender diversity outside of continued litigation."
KPCB had always denied the allegations of gender discrimination and said that Ms Pao had been sacked because of poor performance. It suggested she was a "difficult employee".
The trial drew attention to the situation in California's Silicon Valley, which has long been accused of failing with it comes to diversity among its work force.
After the trial, Ms Pao, who is now the CEO at Reddit, said on social media: "Hopefully my case will inspire the venture capital industry to level the playing field for everyone including women and minorities."
Ms Pao's lawyers did not respond to question. However, reports on Friday said they were considering the offer from KPCB.
While there are some high-profile senior women in the technology sector - such as Sheryl Sandberg at Facebook and Marissa Mayer at Yahoo - women are generally very under-represented.
Women make up about 30 per cent of the global workforces of both Apple and Google, with the numbers even smaller in technical roles, according to reports.
Register for free to continue reading
Registration is a free and easy way to support our truly independent journalism
By registering, you will also enjoy limited access to Premium articles, exclusive newsletters, commenting, and virtual events with our leading journalists
Already have an account? sign in
Join our new commenting forum
Join thought-provoking conversations, follow other Independent readers and see their replies