Emmet Till case: The brutal Mississippi murder that shook the world and exposed racial violence
The 14-year-old's death was one of the catalysts for the American civil rights movement, in large part thanks to his mother
Chris Riotta
New York
Thursday 12 July 2018 21:00 Comments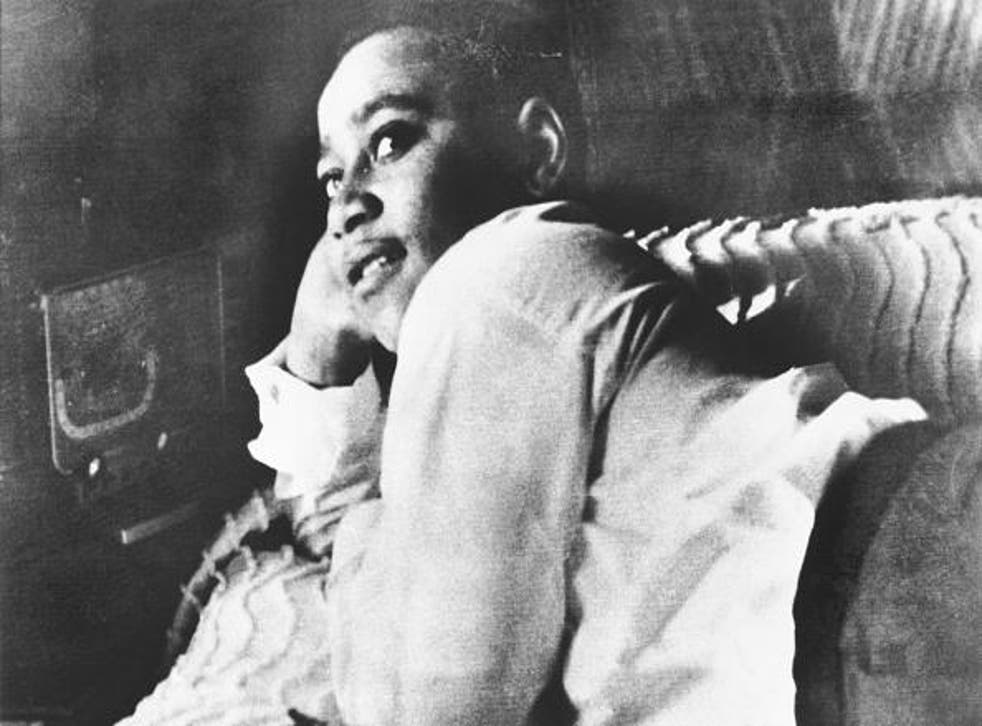 The US Justice Department has reopened an investigation into the gruesome killing of Emmet Till, whose death helped shape the American civil rights movement.
Mamie Till Mobley became a figure for social justice after requesting her son's casket remain open so the entire world could see the brutal beating he had endured. Over 100,000 African-Americans attended the 14-year-old boy's funeral, spurring calls for equality and anti-lynching legislation.
The child was visiting the town of Money, Mississippi in 1955 when 21-year-old shopkeeper Carolyn Donham accused him of grabbing and whistling at her. Just three days later, his body was found in the Tallahatchie River.
Ms Donham's then-husband, Roy Bryant, and his brother were both charged — and acquitted — of murder.
The two allegedly forced the boy to carry a 75-pound cotton-gin fan to the river and undress himself, before gouging his eye out and nearly beating him to death. He was tied to the fan with barbed wire and dumped in the river after being shot in the head.
Ms Donham, who is now 84-years-old and lives in North Carolina, admitted in a book published last year titled "The Blood of Emmet Till" that she had lied about their interactions at the shop that day.
"Nothing that boy did could ever justify what happened to him," she said, adding that he had never touched or harassed her.
Mr Till's death became a turning point for civil rights in America, in large part thanks to his mother, who refused to let his death be swept under the rug. As authorities encouraged the family to bury the badly-dismembered body quickly, she was demanding it be sent back to Chicago, where Mr Till was from, for a funeral.
The trial was also responsible for shining a light on unfair Jim Crow segregation laws. Both men charged with Mr Till's murder faced all-white juries in segregated courthouses. They were acquitted on the grounds that the state had failed to identify the boy's body, and were not indicted on additional kidnapping charges.
World news in pictures

Show all 50
The verdicts arrived after just an hour of deliberation, causing outrage nationwide. The NAACP had become involved in the case, mobilizing its members to take action soon after the acquittal.
One hundred days after Mr Till's death, Rosa Parks refused to give up her seat to a white passenger on a bus.
Five ways to disrupt racism
Mr Till's case was previously reopened in 2004 and closed three years later, with no additional charges being made.
The Justice Department cited "new information" as its reasoning for reopening the case this week, though it did not provide anything further as the investigation is now ongoing.
Register for free to continue reading
Registration is a free and easy way to support our truly independent journalism
By registering, you will also enjoy limited access to Premium articles, exclusive newsletters, commenting, and virtual events with our leading journalists
Already have an account? sign in
Join our new commenting forum
Join thought-provoking conversations, follow other Independent readers and see their replies