Enraged wife stabs husband with ceramic squirrel because he didn't buy beer
A 44-year-old woman allegedly attacked her husband with the decorative object because he came home without beer on Christmas Eve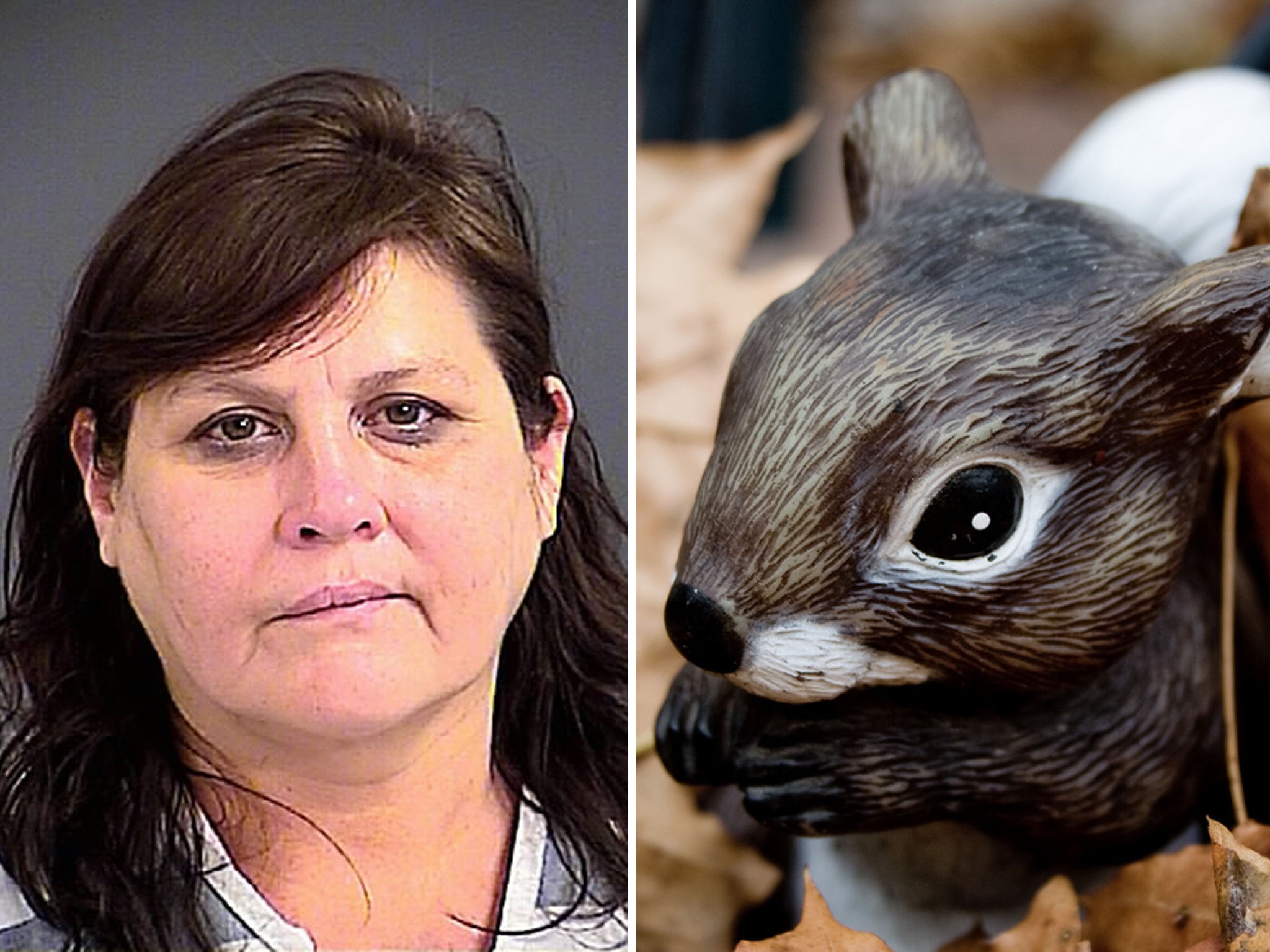 A 44-year-old woman allegedly beat and stabbed her husband with a ceramic squirrel on Christmas Eve - because she was furious that he returned home without beer.
Her 41-year-old husband had gone out to buy some beer late that evening, but due to the shops being shut for Christmas, returned home empty-handed, a police report said.
Enraged by the lack of alcohol Helen Ann Williams, from South Carolina, allegedly set upon her husband as he made a sandwich, hitting him over the head with the decorative object then stabbing him in the chest.
When the man managed to escape, he called 911 from a neighbour's home.
The local Sheriff's office said deputies found a man covered with blood when they arrived at the house in North Charleston, in the early hours of Christmas day.
Ms William claimed the man had cut himself falling over, but could not explain why her hands and clothes were also bloody.
She was arrested and is now in jail charged with criminal domestic violence. Her husband was treated for non life threatening injuries.
Join our commenting forum
Join thought-provoking conversations, follow other Independent readers and see their replies