Enrique Pena Nieto denies Mexican government backed vigilante movement
Militia groups have grown in size and scope since Enrique Pena-Nieto was sworn in
Maria Tadeo
Thursday 23 January 2014 13:55 Comments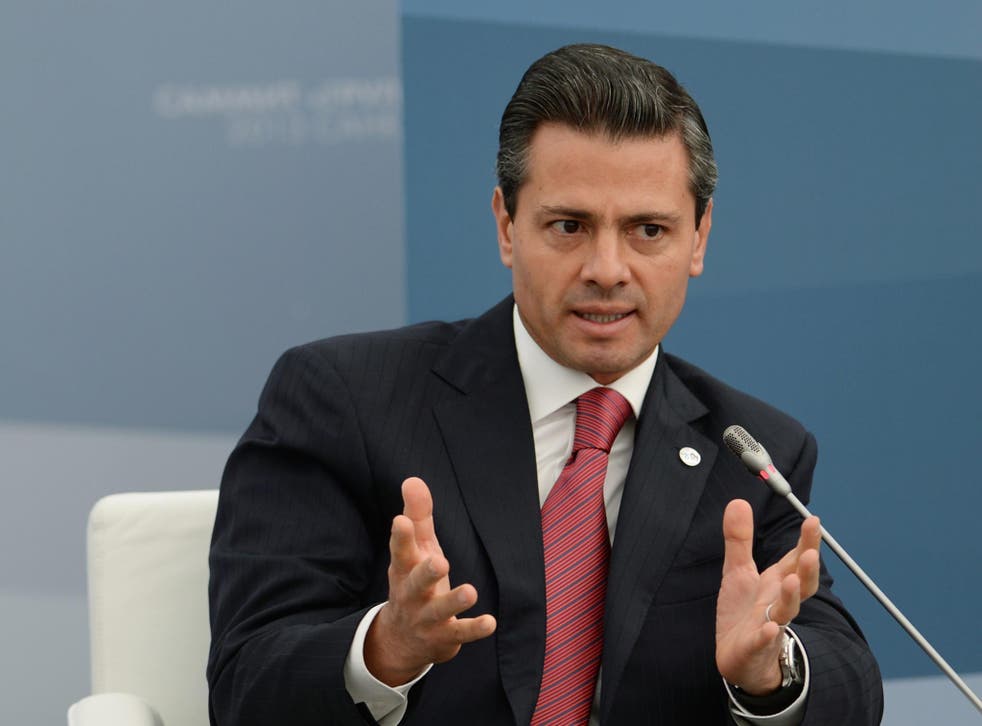 Mexican president Enrique Pena-Nieto has denied that his administration allowed self-defence groups grow under his watch, insisting that Mexican security forces remain in control of the drug-infested state of Michoacan.
The Mexican president denied that vigilantes had "in no way" been allowed to take control of Michoacan during a layover in Canada ahead of his visit to the World Economic Forum in Davos, which he described as a "great opportunity to promote Mexico".
The Mexican army and federal police have launched an offensive to restore security in the western state of Michoacan, a stronghold for the Knights Templar cartel, after militia-style vigilante groups seized several towns, defying orders to lay down their weapons.
Militia groups have grown in size and scope since president Pena-Nieto was sworn into office in December 2012. Critics of the Mexican government claim that the Pena-Nieto administration has allowed armed civilians to patrol the state until recently.
Self-defence groups argue that state police has failed to crush the cartels forcing them to take matters into their own hands to protect their families from drug violence.
Last year, Mexico saw over 17,000 murders, a figure roughly in line with the murder rate under former president Felipe Calderon and twice the rate of his predecessor, Vicente Fox.
Mexican authorities have beefed up their presence in the region, arresting 38 members of the Knights Templar in an effort to restore order in Michoacan earlier this week.
Jesus Vasquez Macias, whom Mexican officials describe as a leading figure in the gang, was among those arrested in the operation. Federal forces have gained control of 27 of Michoacan's 113 municipalities according to official figures.
The blow against the Knights Templar comes just weeks after Jose Rodrigo Arechiga Gamboa, also known as 'El Chino Anthrax', was arrested at Amsterdam's Schiphol airport from Mexico City on charges of drug trafficking in connection with the Sinaloa cartel.
His 'wanted' status did not stop him from reportedly posting a series of extravagant photographs on Instagram and Facebook where he allegedly boasted about his ostentatious lifestyle.
The 33-year old is seen driving a Ferrari, holding gold plated weapons, wearing expensive jewelry and partying with women in flashy hotel rooms while drinking champagne.
Mexican authorities confirmed a Mexican citizen had been detained by Dutch authorities pending extradition to the United States where he is wanted for allegedly trafficking cocaine, marijuana and methamphetamines.
Mexican druglord boasts lavish lifestyle on Instagram

Show all 7
Register for free to continue reading
Registration is a free and easy way to support our truly independent journalism
By registering, you will also enjoy limited access to Premium articles, exclusive newsletters, commenting, and virtual events with our leading journalists
Already have an account? sign in
Join our new commenting forum
Join thought-provoking conversations, follow other Independent readers and see their replies