EPA boosts use of biofuels but holds steady for corn-based ethanol production
The Biden administration on Wednesday increased the amount of biofuels that must be blended into the nation's fuel supplies over the next three years, but held production totals steady for corn-based ethanol, disappointing the biofuel industry and farm advocates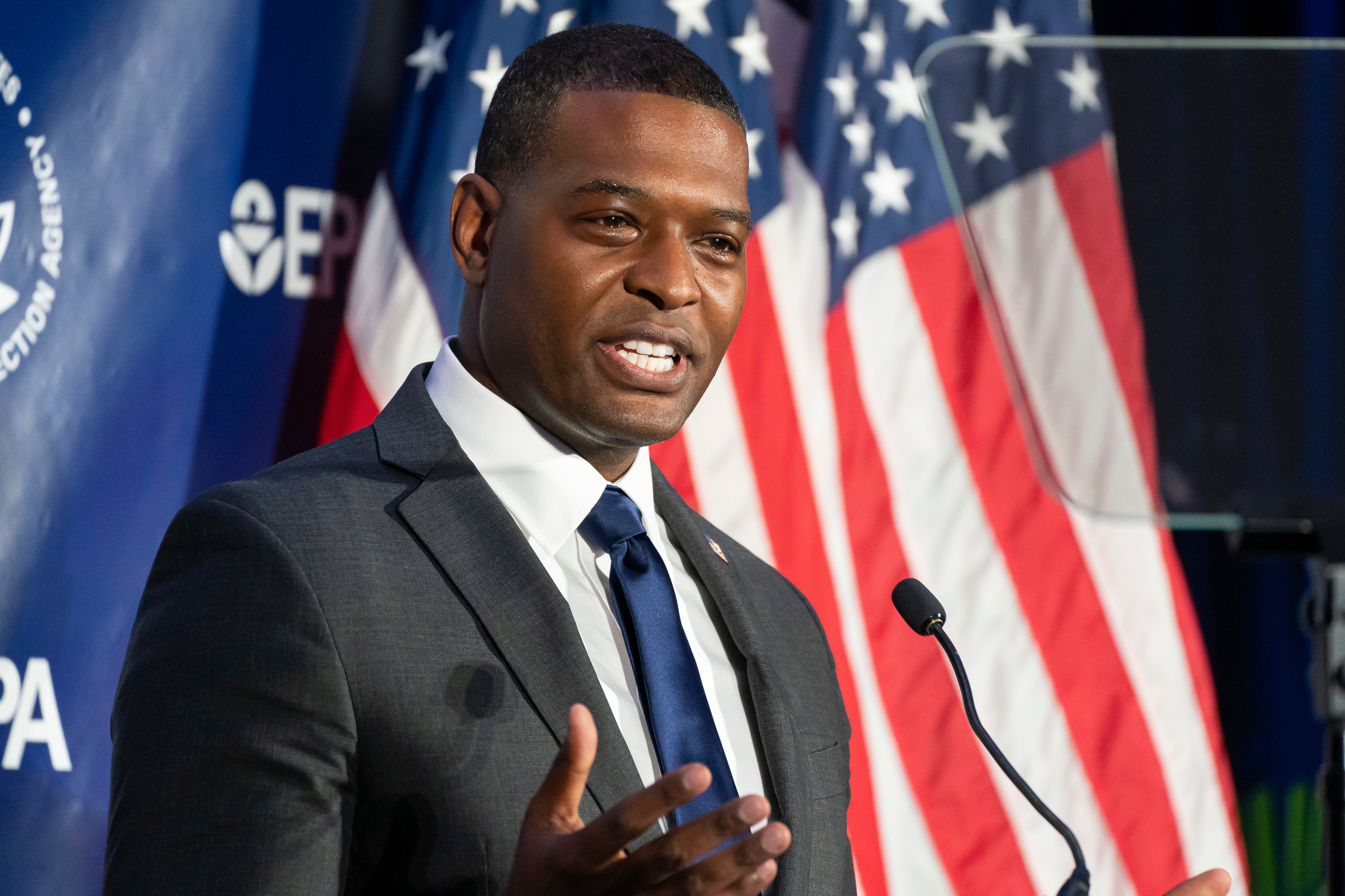 The Biden administration on Wednesday increased the amount of biofuels that must be blended into the nation's fuel supplies over the next three years, but held production totals steady for corn-based ethanol, disappointing the biofuel industry and farm advocates.
A plan finalized by the Environmental Protection Agency sets biofuel blending volumes at 20.94 billion gallons in 2023, 21.54 billion gallons in 2024 and 22.33 billion gallons in 2025. The totals under the federal Renewable Fuel Standard are higher than levels set for 2022 and earlier years, but include just 15 billion gallons of corn-based ethanol in all three years.
Most gasoline sold in the U.S. contains 10% ethanol, and the fuel is a key part of the economy in Iowa, Nebraska and other Midwest states.
EPA Administrator Michael Regan said the final rule would reduce reliance on foreign sources of oil by up to 140,000 barrels per day and support continued growth of biofuels that produce fewer greenhouse gas emissions than traditional gasoline or diesel.
Ethanol and other renewable fuels "play a critical role in diversifying our country's energy mix and combatting climate change, all while providing good paying jobs and economic benefits to communities across the country," Regan said in a statement. "Today's final rule reflects our efforts to ensure stability of the program for years to come, strengthen the rural economy ... and help reduce greenhouse gas emissions'' that contribute to global warming.
The final figures represent a decline from a proposal announced last year and drew immediate criticism from the biofuels industry.
"EPA's decision to lower its ambitions for conventional biofuels runs counter to the direction set by Congress and will needlessly slow progress toward this administration's climate goals,'' said Emily Skor, CEO of Growth Energy, an ethanol industry group.
"The bioethanol industry has more than adequate supply to meet'' an expected increase in demand, Skor added. "Choosing not to put that supply to good use in decarbonizing the transportation sector runs counter to this administration's previously-stated commitments and undermines the goal of reaching net-zero (greenhouse gas emissions) by 2050."
Michael McAdams, president of the Advanced Biofuels Association, called the EPA plan "a missed opportunity to invest in and expand the adoption of low-carbon advanced biofuels" such as algae, switchgrass, cellulosic ethanol or landfill waste.
"By choosing not to reflect the available and growing supply of advanced biofuels in this three-year rule, the EPA is overlooking a chance to reduce 7 trillion pounds of CO2 from our atmosphere,'' McAdams said, referring to planet-warming carbon dioxide emissions. "This rule reneges on the Biden administration's proclaimed vision for carbon reduction.''
Environmental groups also were disappointed, saying the EPA's continued push for ethanol and other biofuels push will hamper U.S. climate efforts rather than bolster them.
"Our future will not be propelled by corn – though you might think otherwise based on the Renewable Fuel Standard set by the EPA,'' said Dan Lashof, U.S. director of the World Resources Institute, a global nonprofit.
Biofuels were long thought to be a climate solution, Lashof said, "but today we know that converting crops to fuel is a disaster for the planet. It increases emissions, raises food prices and is a terrible use of prime farmland.''
About 40% of corn produced in the U.S. is used to make ethanol, a figure Lashof called "an incredible waste.''
The federal government "should be supporting farmers to adopt climate-smart agriculture practices that produce food, store carbon and conserve biodiversity – not incentivize them to use their land to produce fuels that make the climate crisis worse,'' he said.
Brett Hartl, government affairs director at the Center for Biological Diversity, another environmental group, called the renewable fuel program "a colossal boondoggle" in which "millions of acres (of farmland) are being pointlessly sacrificed just to grow corn to fuel gas-guzzling SUVs.''
Bipartisan support for ethanol in Congress and under successive presidential administrations "has given fodder to those who want to delay the transition to real climate and transportation solutions, including a rapid shift to electric vehicles,'' Hartl said.
The proposal announced Wednesday includes new incentives to encourage use of biogas from farms and landfills, and renewable biomass such as wood. It's the first time the EPA has set biofuel targets on its own instead of using numbers from Congress.
McAdams, of the biofuels association, said his group provided EPA with independent studies that found there are sufficient feedstocks available, accounting for food, to support a bigger increase in renewable volumes.
"It is disappointing that the Biden administration's EPA chose not to recognize the projected growth of the biomass-based diesel pool in this rule, despite the groundbreaking carbon reductions being delivered by renewable diesel plants coming online today,'' he said.