Asian-American doctor says white patients have refused treatment from her in every state she has worked
'There is a little bit of racism everywhere you go'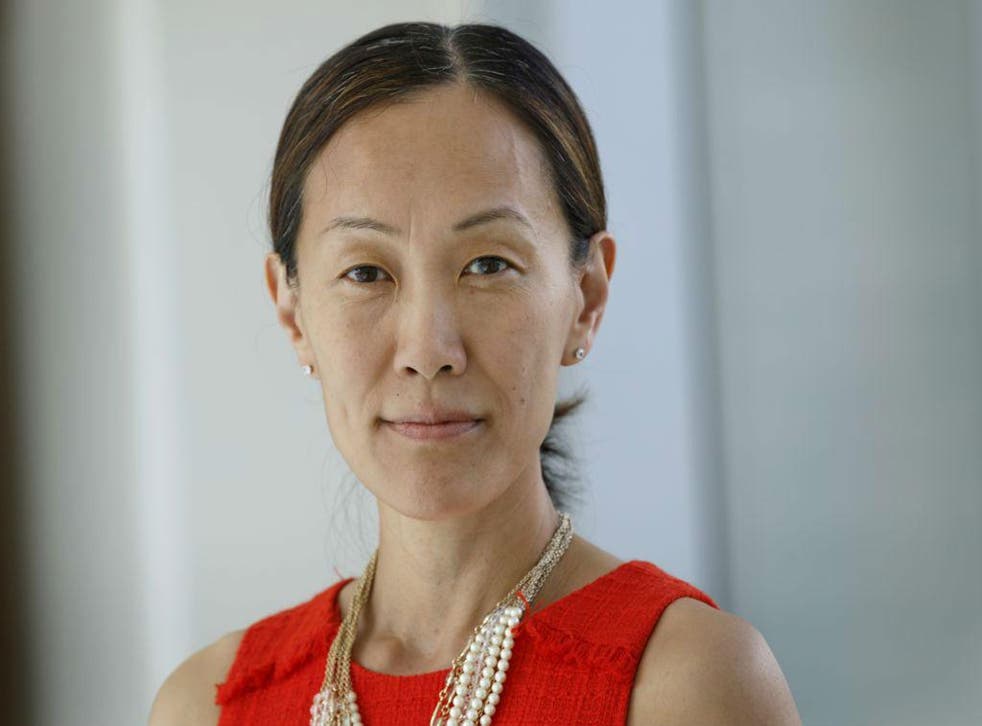 An Asian-American physician who sparked debate when she revealed some white patients in Oregon had refused to be treated by her because of her ethnicity, has revealed she has experienced the same thing in every state she has worked.
Writing in the aftermath of the neo-Naz-led violence in Charlottesville, Esther Choo, a doctor at Portland's Oregon Health & Science University, said there were a lot of "white nationalists" in her state and two or three times a year, a patient would insist on being treated by a white person - even if it was the intern.
"We've got a lot of white nationalists in Oregon. So a few times a year, a patient in the ER refuses treatment from me because of my race," she started a twitter thread that was shared by thousands of people.
Yet Ms Choo said that while Oregon had a history of white supremacism, despite the relatively progressive views of the residents of its largest city, Portland, she had encountered similar incidents in every place she had worked as a doctor - Connecticut, California and Massachusetts.
"There is a little bit of racism everywhere you go. These things happen everywhere - its not isolated to one state," she told The Independent.
Ms Choo, who has more than 15 years experience, said she had not written or spoken out about her experiences before. "It's not something you come out of a hospital wanting to talk about," she said.
White supremacist patients refuse treatment' by Asian-American doctor
Yet as she saw the images of violence taking place in the Virginia college town, she felt inspired to write. She said as she watched the television cameras zoom in on the faces of those taking part, she "realised she had seen those ideas before in the emergency room".
She added: "When it happens in a hospital shift you are very busy, running around like a crazy person, and you have to move on. It might not even stand out from the shift. The last traffic accident you dealt with, may be the thing you remember from the night.
"When I was watching Charlottesville, I started to feel the anger and hate I had never really stopped to think about."
Violence on the streets of Charlottesville

Show all 9
Ms Choo said the impact of a patient refusing to be treated could be not just insulting, but embarrassing and distressing, particularly when she was less experienced. Nowadays, she adopted a more practical approach.
Many people who commented on her Twitter thread suggested she ought to have simply walked away from any such patients and left them to it. Yet she said, she had never felt that. "In a real life situation, my instincts are to do my job."
She said since posting her thread, she had received messages from doctors of colour from across the country sharing similar stories and experiences.
She had also heard from lots of white doctors, expressing outrage and also asking how they can best support colleagues of colour. She said: "That was one of the positive things - people asking how to reach out and help others."
The violence in Charlottesville happened during one of the largest white supremacist gatherings in a number of years. The demonstrators were met by scores of anti-fascist protesters and the clashes left up to 20 people a hurt.
A young woman, Heather Heyer, 32, was killed after a young man allegedly drove his car into a group of people. The 20-year-old, said to have been an admirer of Adolf Hitler, has been charged with her murder.
Register for free to continue reading
Registration is a free and easy way to support our truly independent journalism
By registering, you will also enjoy limited access to Premium articles, exclusive newsletters, commenting, and virtual events with our leading journalists
Already have an account? sign in
Register for free to continue reading
Registration is a free and easy way to support our truly independent journalism
By registering, you will also enjoy limited access to Premium articles, exclusive newsletters, commenting, and virtual events with our leading journalists
Already have an account? sign in
Join our new commenting forum
Join thought-provoking conversations, follow other Independent readers and see their replies