Eta becomes category four hurricane on track towards Central America
System forecast to slow down as it makes landfall in Nicaragua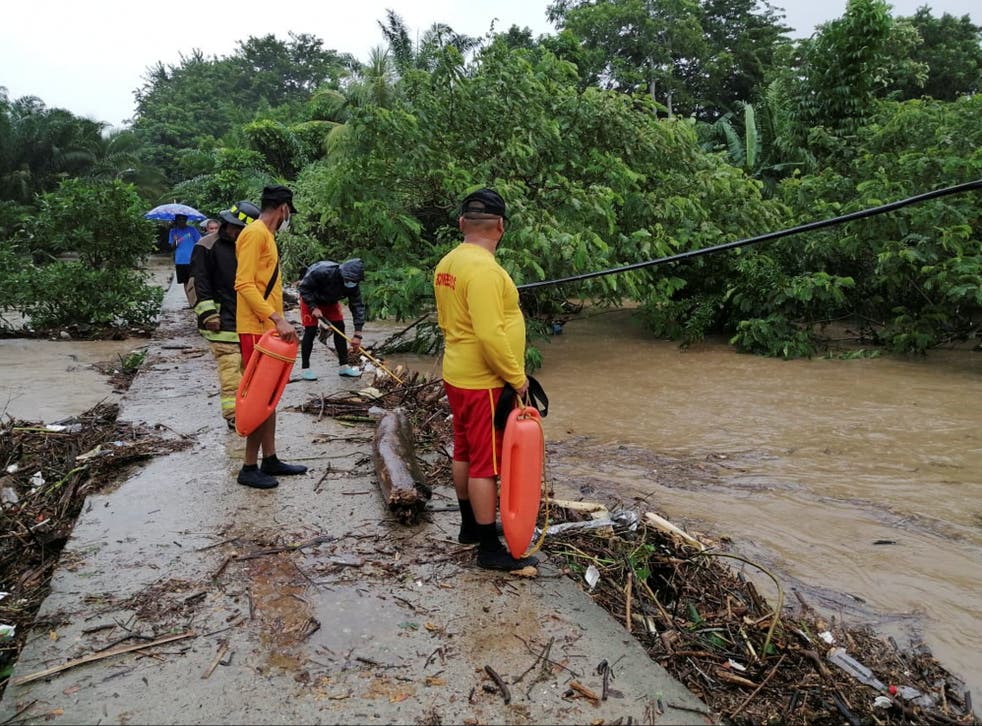 Storm Eta developed into a category four hurricane on its path towards Central America where it is set to cause "catastrophic wind damage" in certain areas, reports say.
The hurricane, which is the 12th in the season, is forecast to make landfall in Nicaragua on Tuesday, and is seeing maximum sustained winds of up to 130mph, the National Hurricane Centre (NHC) said.
The weather service warned that the system is forecast to slow down as it makes landfall and could cause catastrophic wind, flash flooding, and landslides.
"Eta is now a Category four Hurricane," the centre tweeted on Monday. "It is forecast to slow down as it makes landfall in #Nicaragua exacerbating potentially catastrophic wind, storm surge, & flooding impacts as it moves slowly inland."
"Life-threatening storm surge, damaging winds, flash flooding, and landslides [are] expected across portions of Central America," the forecast centre warned.
A dangerous storm surge could raise water levels by as much as 12 to 18 feet above normal tide levels along the coast in the hurricane warning area.
Rainfall could reach up to isolated amounts of 35 inches through to Friday evening in much of Nicaragua and Honduras.
"This rainfall will lead to catastrophic, life-threatening flash flooding and river flooding, along with landslides in areas of higher terrain of Central America," the NHC said.
According to an advisory from the agency issued on Monday afternoon, the storm is moving west toward Central America at 9 mph.
The entire coast of Nicaragua has been placed under a hurricane warning from the Honduras-Nicaragua border to Sandy Bay Sirpi. The northeastern coast of Honduras faces a tropical storm warning.
The forecast landfall location is near Puerto Cabezas, Nicaragua, with the worst storm surge flooding taking place to the north of the centre, The Washington Post reported.
The development of a category four storm to hit land in November is incredibly rare, and there have only been three category four hurricanes on record during the month, NBC News reported.
Join our new commenting forum
Join thought-provoking conversations, follow other Independent readers and see their replies